Capitals waive Brendan Leipsic, will terminate contract after vulgar messages leaked on social media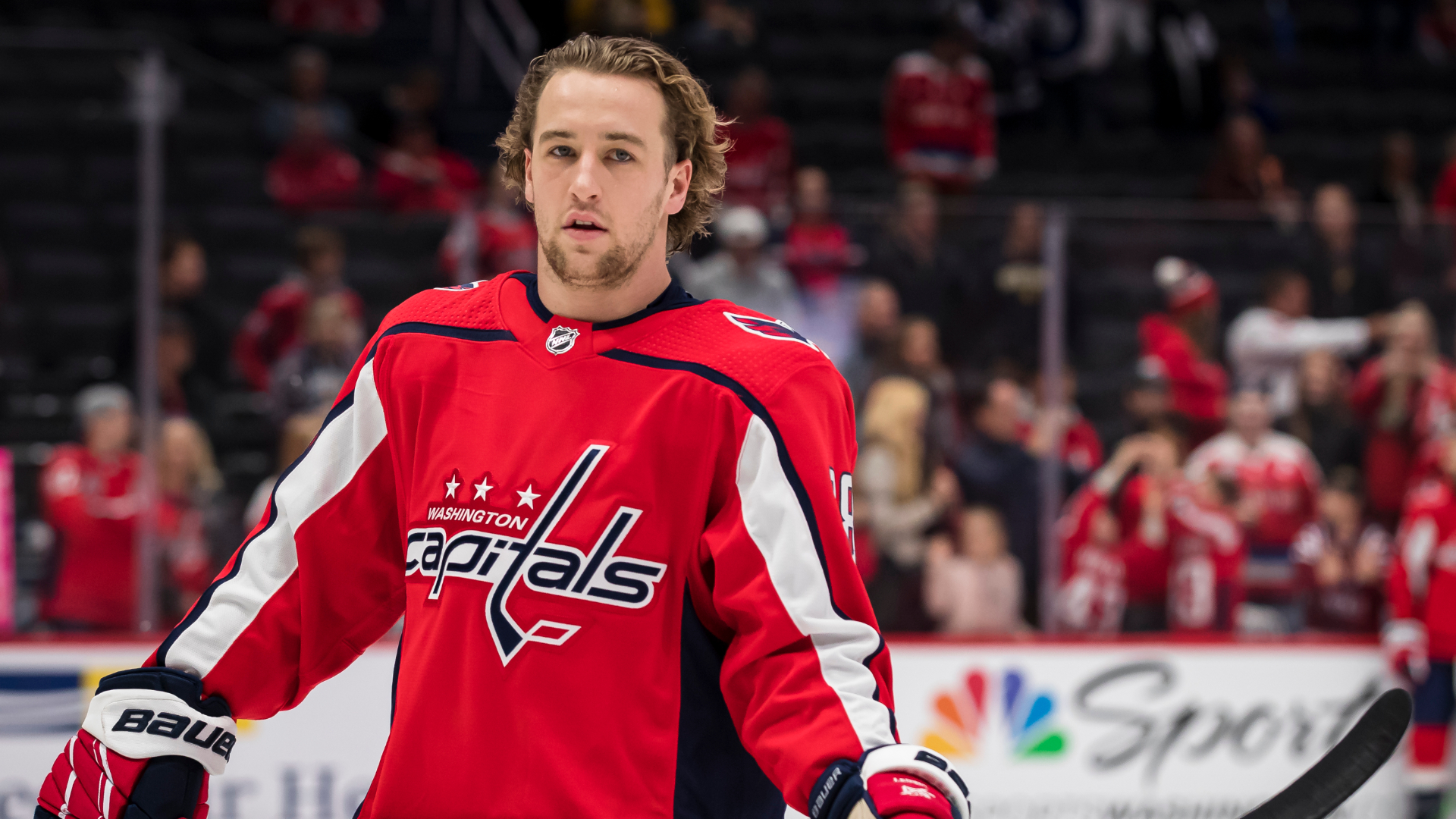 Less than two days after vulgar and misogynistic messages sent from Brendan Leipsic's Instagram account surfaced on social media, the Washington Capitals announced the forward has been placed on unconditional waivers for the purpose of terminating his contract.
On Wednesday night, photos containing direct messages between a group of hockey players who are all originally from Winnipeg were posted on social media. According to Game On Magazine's Carter Brooks, the group included Leipsic, his younger brother Jeremey, who played for the University of Manitoba, Jack Rodewald, a forward in the Florida Panthers minor league system, and seven other collegiate and minor league players.
Several messages included crude, derogatory and misogynistic language toward women and references to drugs. Sporting News will not embed any of the images, but they are linked here. (Warning: The Twitter thread contains extremely NSFW language). 
Leipsic posted a statement on Twitter shortly after the images went viral. In it, he claimed the leak was the result of his friend's Instagram account being hacked.
"I fully recognize how inappropriate and offensive these comments are and sincerely apologize to everyone for my actions," the statement read. "I am committed to learning from this and becoming a better person by taking time to determine how to move forward in an accountable, meaningful way. I am truly sorry."
The NHL also issued a statement denouncing the messages.
"There is no place in our League for such statements, attitudes and behavior, no matter the forum," the statement read. "We will address this inexcusable conduct with the clubs and players involved."
Leipsic, 25, was in his fourth NHL season. He debuted in 2016 with the Toronto Maple Leafs and then spent time with the Vegas Golden Knights, Vancouver Canucks and Los Angeles Kings before signing with Washington as a free agent last July. He was on a one-year, $700,000 contract and was to be a restricted free agent when the season ended.
In one of the images, Leipsic appeared to make an insulting comment toward the wife of Canucks winger Tanner Pearson, with whom he was briefly a teammate in Vancouver. 
The Washington Post's Samantha Pell reported Wednesday that the Capitals were looking into the comments and would handle the matter internally.
"We are aware of the unacceptable and offensive comments made by Brendan Leipsic in a private conversation on social media. We will handle this matter internally."

– Per a Washington Capitals spokesman.

— Samantha Pell (@SamanthaJPell) May 6, 2020
On Thursday, the University of Manitoba's athletic director Gene Muller announced that the school had released Jeremey Leipsic from its hockey program. 
University of Manitoba athletic director Gene Muller has issued a statement to the Sun regarding the release of Jeremy Leipsic. pic.twitter.com/EyAA3AARRa

— Scott Billeck (@ScottBilleck) May 7, 2020
"Bison Sports was extremely disappointed to learn of the comments made by the group of prominent hockey players, including one of our own, who were involved in the private group chat that has emerged online," the statement read. "We condemn any such remarks and attitudes as they are offensive, reprehensible and have absolutely no place in sport or in our programs." 
Jeremey Leipsic totaled 27 points (12 goals, 15 assists) in 53 games over the course of two years with the program. 
Thanks to the Courtesy of :

https://www.sportingnews.com/us/nhl/news/capitals-brendan-leipsic-in-hot-water-after-vulgar-messages-surface-on-social-media/1g9wwdmg0n1lu1crbg4bm49a5g