Mike Fiers Exits With Apparent Arm Injury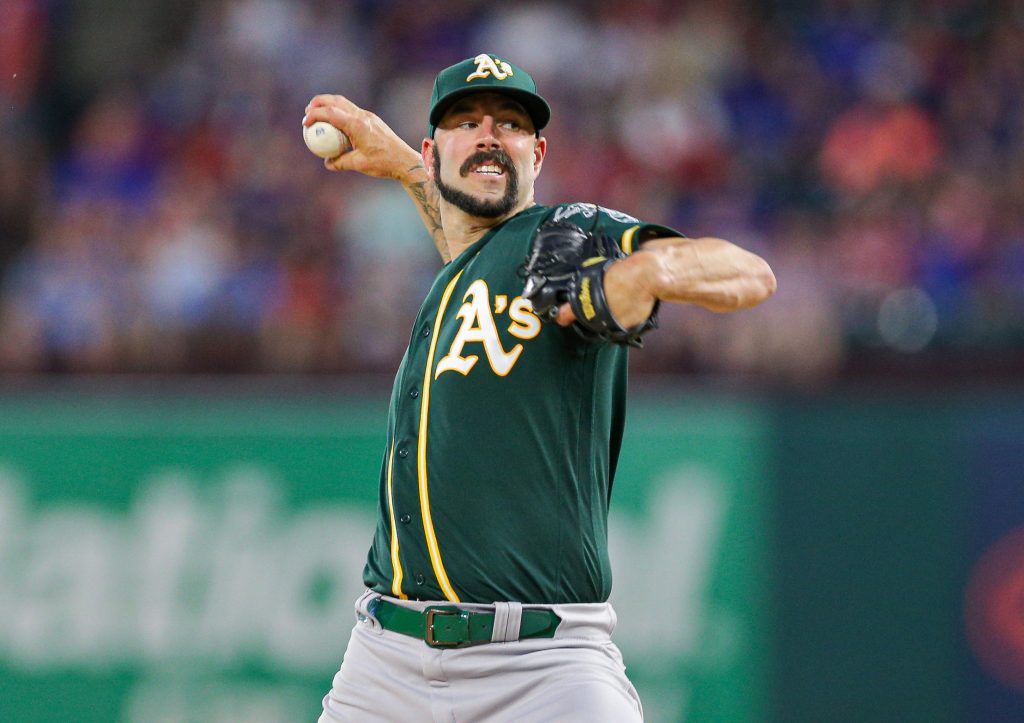 Athletics starter Mike Fiers set Twitter ablaze twice on Saturday. Initially, it was the veteran's flamboyant, swirl-shaped facial hair that drew attention; however, by the second inning of tonight's game with the Rangers, eyes were on Fiers for far more troublesome reasons, as Susan Slusser of the San Francisco Chronicle points out (link). After issuing a balk placed Danny Santana at second base, Fiers was visited on the mound by manager Bob Melvin and a trainer; Fiers rubbed his arm several times during the mound visit. Melvin left the righty in the game, but Fiers proceeded to serve up a home run and a walk while throwing his fastball 3-5 mph below normal velocity. Melvin then pulled Fiers from the game.
Oakland fans will hope that this is just a case of late-season dead arm for the 34-year-old Fiers. Their staff, of course, has already been something of a carousel in 2019, while Fiers has been a source of consistency.
Fiers entered Saturday with a 14-4 record buttressed and 3.97 ERA in 30 starts–numbers recorded in the first season of a two-year, $14.1MM deal signed with Oakland this past offseason. 2019's version of Fiers certainly hasn't been an overpowering one, as he's logged just a 6.14 K/9 rate in 170.0 innings this year, but he's managed free passes (2.65 BB/9) and, as he did last year, far outpitched his fielding-independent estimators (5.11 FIP). Oakland has recently been using a six-man rotation frontlined by the impressive return of starter Sean Manaea.