Criminal investigation against Tyreek Hill reopened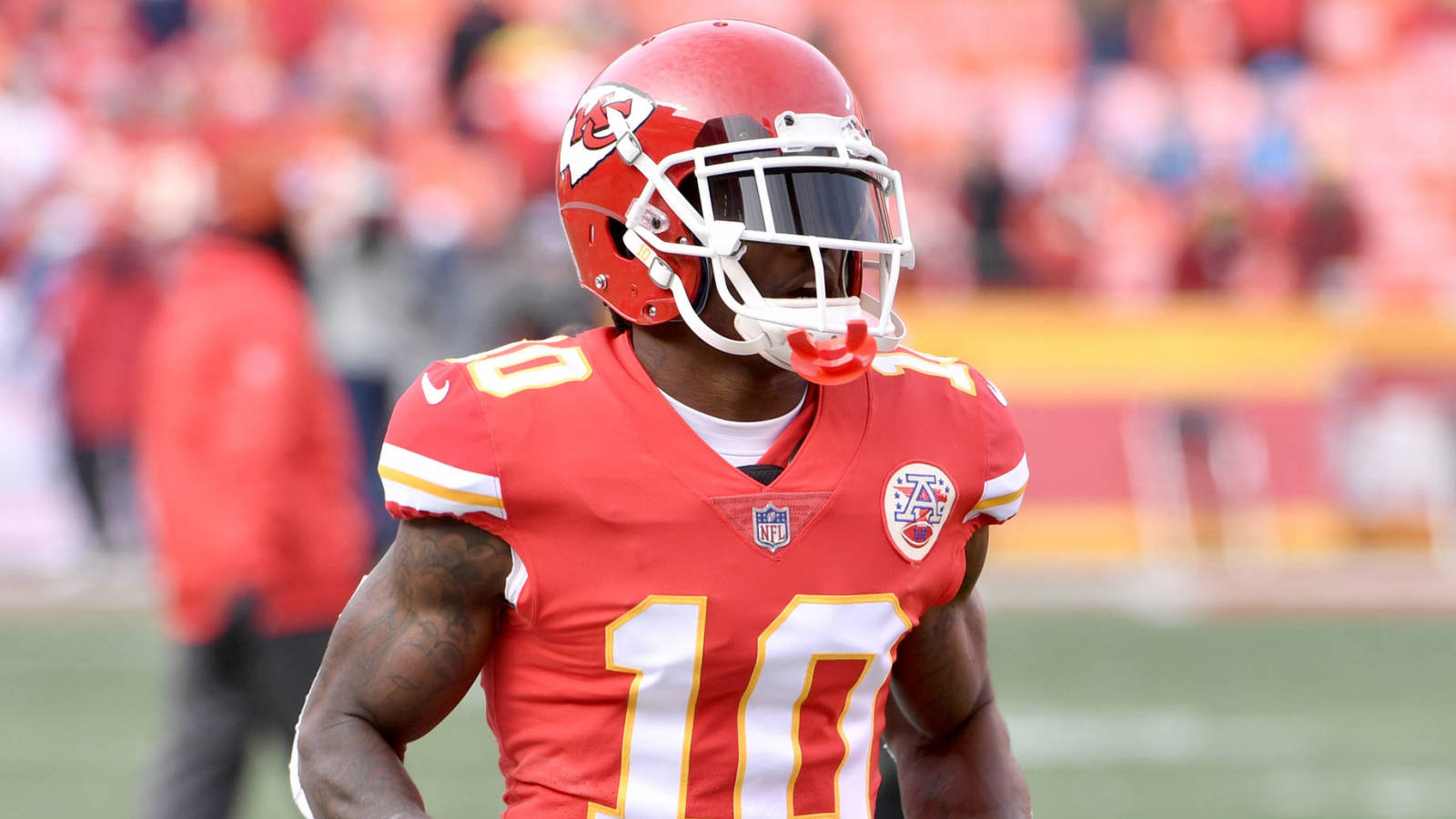 The criminal case against Tyreek Hill and his fiancée has been reopened, according to KCTV5. Prosecutors dropped charges against the Chiefs star wide receiver earlier this week, but the case is back on after audio of a conversation between Hill and partner Crystal Espinal was leaked.
After the recording of the duo detailing their son's broken arm, the Chiefs moved to ban Hill from team activities. It seems probable that Hill will be released altogether, but that hasn't happened just yet.
"We were deeply disturbed by what we heard [on the recorded conversation]," said general manager Brett Veach in a statement. "We were deeply concerned. Now, obviously, we have great concern for Crystal. We are greatly concerned for Tyreek. But our main focus, our main concern, is with the young child."
Hill, who has a history of domestic violence accusations dating back to his college days, is alleged to have punched and used a belt to strike his three-year-old son. The Johnson County District Attorney's office previously indicated that there was not enough evidence to press ahead with the case against Hill. Now, they may have enough evidence to bring charges against him.