Damian Lillard criticizes Paul George for 'bad defense' on game-winning shot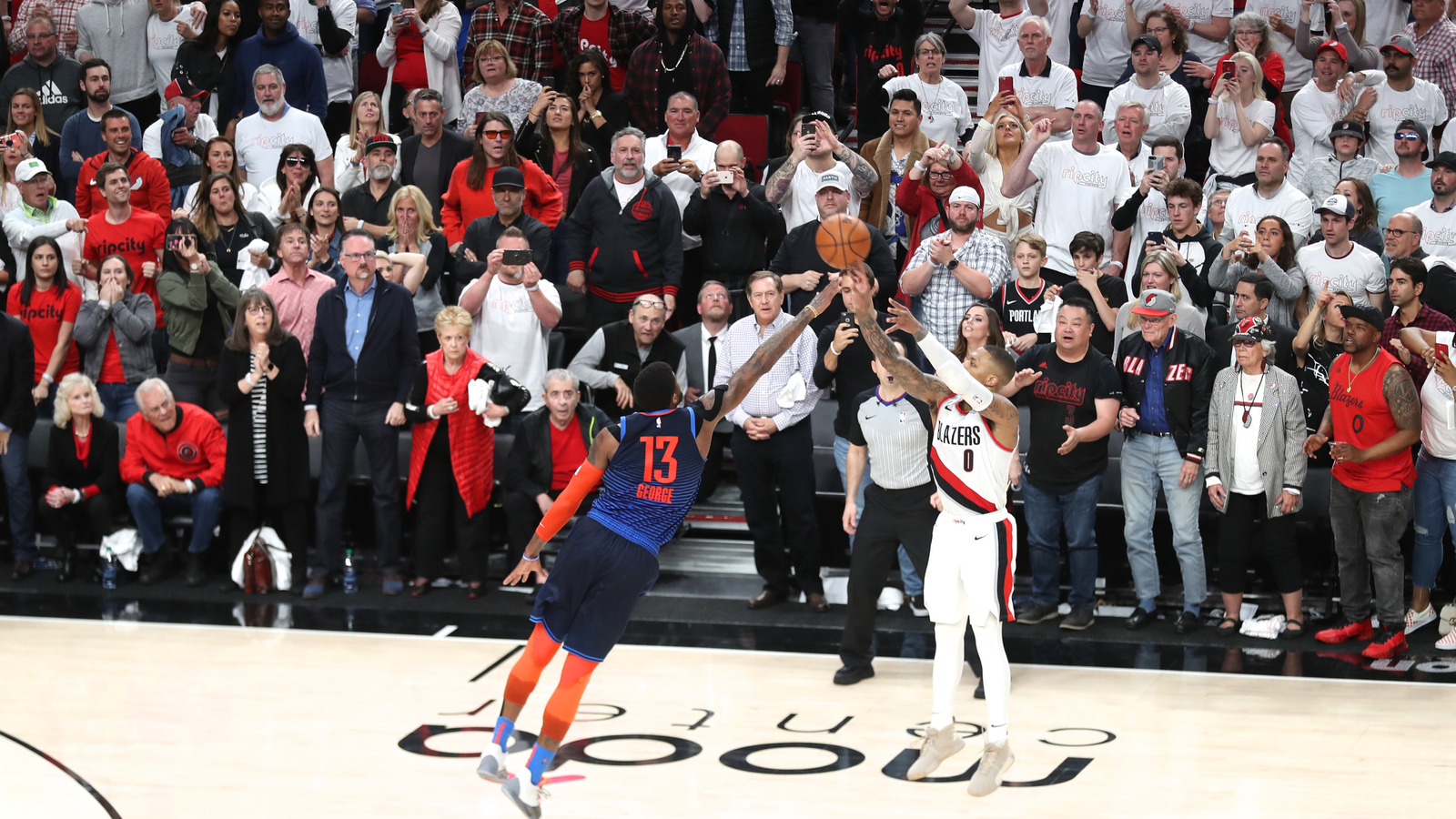 Paul George had no problem with the game-winning shot Damian Lillard over him to send the Portland Trail Blazers to the second round of the playoffs, as the Oklahoma City Thunder star felt he did all he could do to defend a "bad shot." Lillard, however, views it much, much differently.
Lillard discussed his deep three-pointer during an appearance on the "Pull Up" podcast this week, and he said he has made a conscious effort to add those long-range shots to his arsenal so defenders have something else to think about. Not only is he "comfortable" with the shot, but he feels George should have defended him differently since there were only two seconds left on the clock.