Chiefs suspend Tyreek Hill from all team activities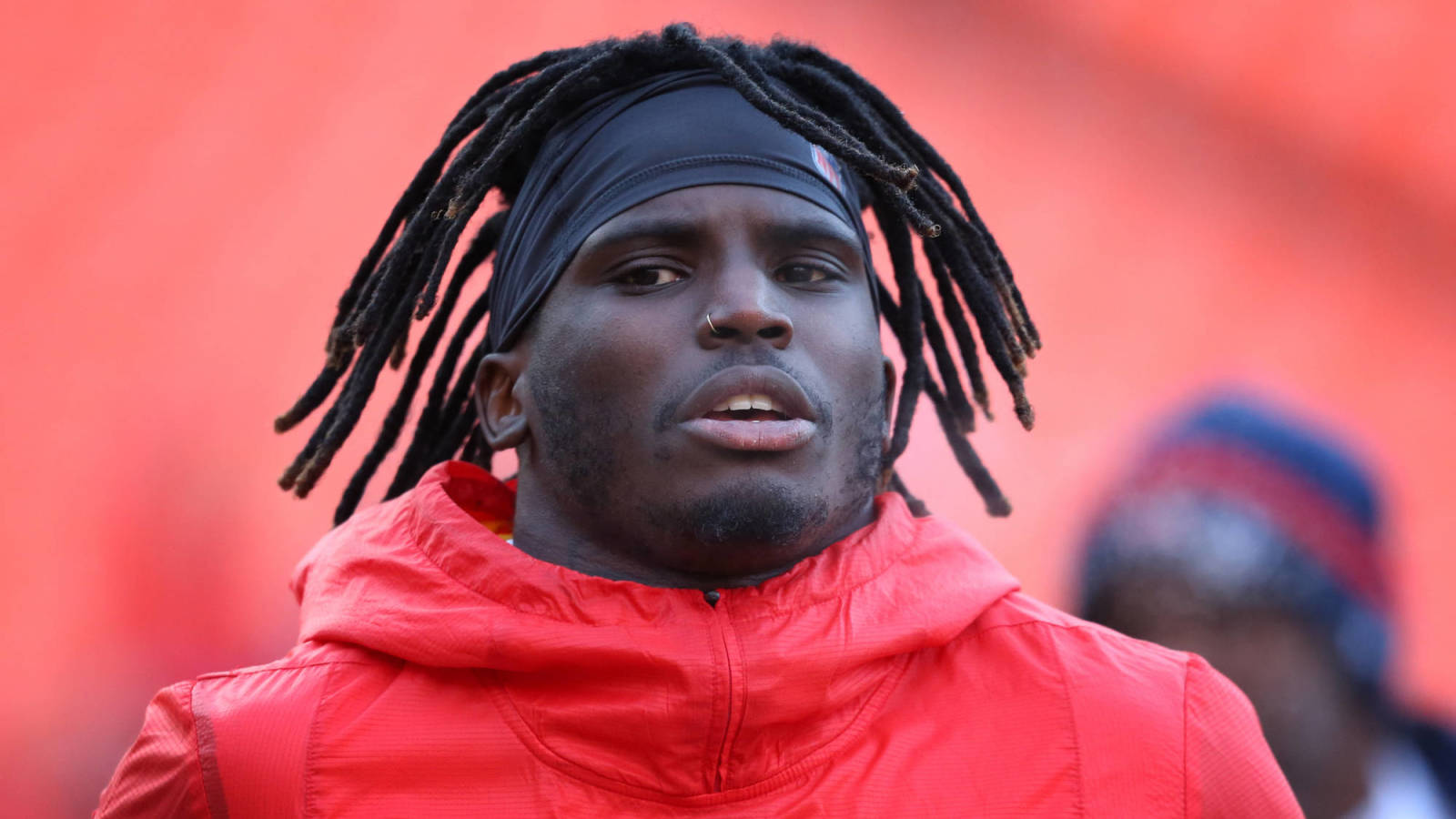 On Thursday, less than an hour before the NFL Draft began, audio of Tyreek Hill and his fiancee Crystal Espinal discussing their son's injuries was released on KCTV 5. It contained several troubling segments, including Espinal questioning why their child claimed that Hill caused the injuries (which Hill denied), statements about Hill hitting the child and whipping him with a belt and Hill also making a threat against Espinal.
Initially, the Chiefs offered no comment.
As soon as the first round of the draft concluded, though, GM Brett Veach made a statement, saying that Hill had been suspended from all team activities while they look into the newly released information.