Why Golf Should Be an Olympic Sport?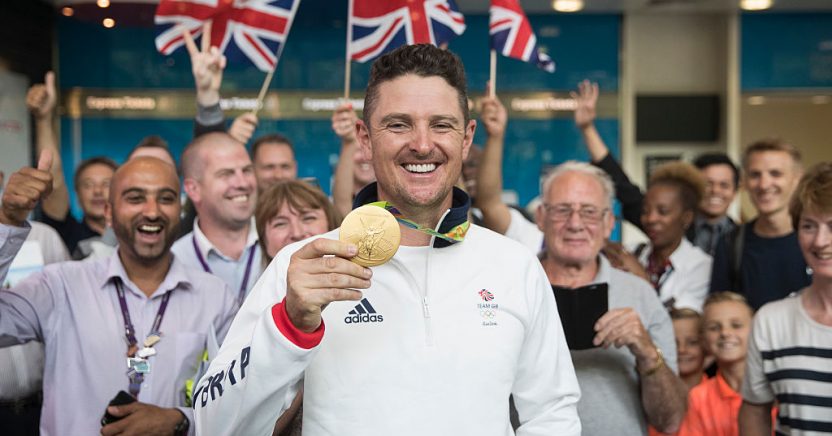 In 2016, the world had a first taste of golf at the Olympic Games after exactly 112 long years. The last time anyone saw golf in the Olympics history was way back in 1904, when a total of 77 players (74 from the US and 3 from Canada) squared off in St. Louis, Missouri. The long hiatus was because of many reasons.
First of all, not too many people were interested in it like they are in track and field, soccer and other Olympic sports. A reconsideration was due, but 112? Way too long of a time.
It's almost three years since Justin Rose and Inbee Park took home the gold in individual competitions in Rio, but there are still doubts about golf's future. As a sport with a long history, golf definitely deserves a spot in the Olympics. In this article, we will present the most important arguments that prove gold should be an integral part of the Olympic games.
Expanding the niche
By all means, golf is a niche sport. Compared to other sports, you need a much larger amount of money to take it up. Renting a golf course, buying the best clubs, shoes and bags all costs comparatively more than more popular sports like basketball and soccer.
As a result, not too many young players get a chance to play the sport they love. This is perhaps the most important reason why golf should be an Olympic sport – availability.
With golf being a staple of the Olympics, more people will get to know the sport and get a feel of the game. This will affect the "golf economy" greatly.
As more parents start teaching their kids golf, the sport will grow in popularity and you will see all golf-related prices drop. While golf will still be more expensive due to more equipment being needed, but an increase in interest will lead to much lower prices.
Due to these changes, we are already seeing more and more people taking up the sport. When the emphasis gets shifted to talent, and not just money, the overall quality of the sport will increase.
An untapped market
For a sport to be considered popular, you can't look at just competitive tournaments and the professional echelon. The real popularity of a sport is seen when you see how many people play it recreationally.
As far as golf goes, the demographics of recreational players include mainly people 40+ who treat golf as more of a social gathering. Although some might be discouraged due to a lack of interest from the youth, this is the best situation a sport can be.
Like we've said, golf may be a niche sport, but it has enormous room for expansion. When golf becomes even more established at the Tokyo 2020 Olympic games. More younger people will start watching. Gradually, they will become fans. From fans, they will turn to players. At this point, the public and individual countries will notice the potential of golf.
The NCAA is currently exploring the expansion of the golf format. There are even talks about creating custom programs where student-athletes will receive cheap PhD dissertation writing help as a form of support. The reason for this? The inclusion of golf at Rio 2016. When more golf courses get opened in the world, nobody will question is golf an Olympic sport.
National pride as a factor
Every young athlete's dream is to compete for their home country. Why should golfers who work hard be denied this opportunity? It's not like golf is a sport that lacks money – Tiger Woods became the first athlete in history to have a net worth of over $1 billion.
International sports associations and national organizations have the duty to reward hard work and to send their athletes to the Olympic games. For the love of their country and for the love of the game, golf deserves a place at the Olympics.
Concluding thoughts
The last time golf was in the Olympics, in 1904, it seemed more like a country club meeting that the oldest sports competition in the world. However, the Olympic Committee made the right decision by including golf back into the sport "roster" of the Olympic games. The main reason why it should remain is that it's only getting started.
National pride is also a factor, as it gives young athletes a chance to compete for their flag and be Olympic medalists. Rio 2016 was a good start and we can't say we're not excited for what's to come next year in Tokyo. A once niche sport will expand like never before
Bryan Davis is a golf fan and a sports writer, who has followed the game since the late 1980s. His knowledge of the game in unparalleled. As a renowned journalist, Bryan has used his platform to promote golf both as a sport and as a team-building solution for companies around the world.