Top prospects who could fall during 2019 NFL Draft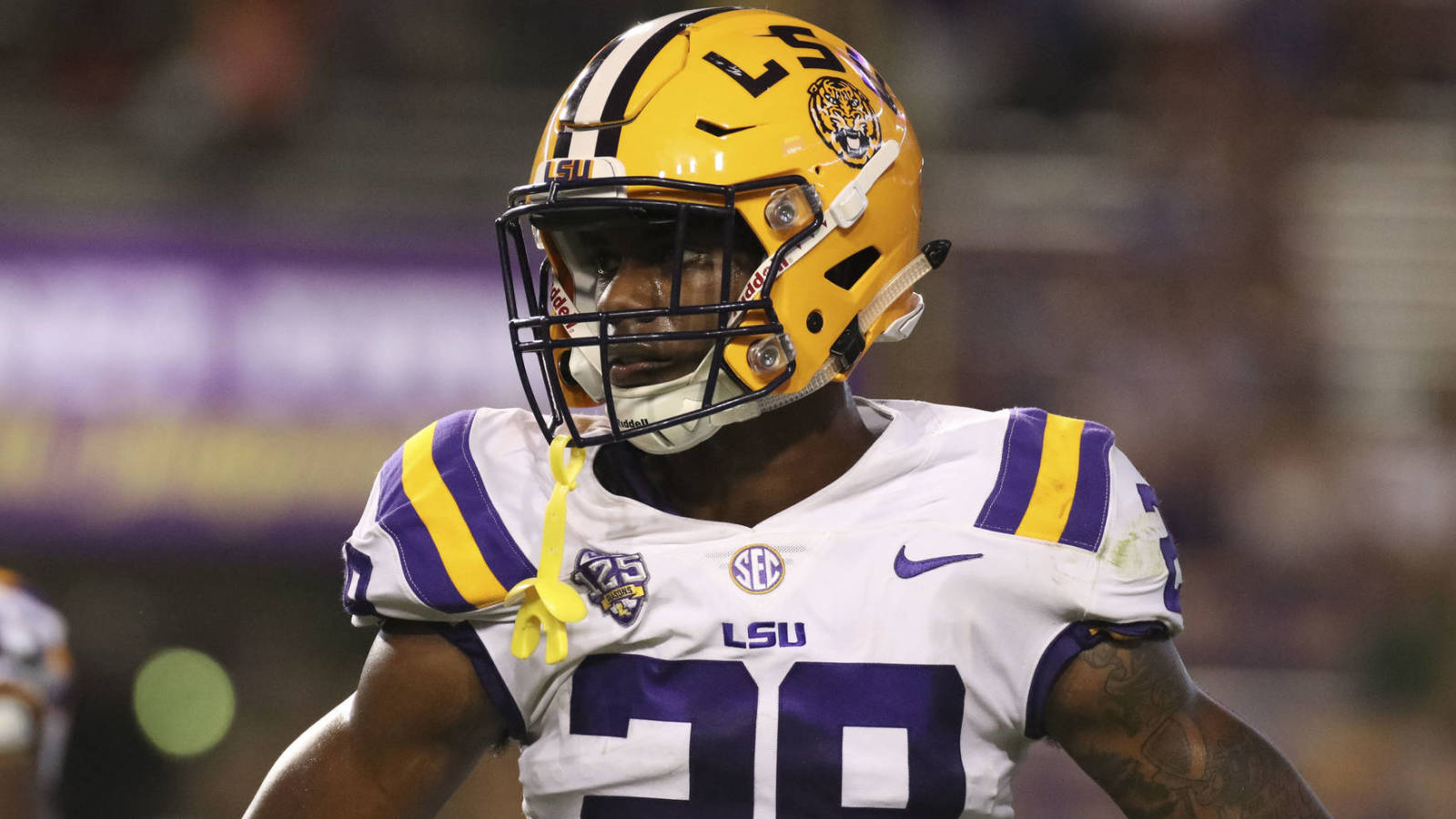 Every year NFL prospects fall further than anticipated at the draft for various reasons, including injury issues, poor testing or simply a lack of team need. Here's a look at 10 prospects who could make that fall during this year's draft.
Jaylon Ferguson, DE, Louisiana Tech
Ferguson is the all-time career college sack leader with 45 sacks to his name. However, he wasn't allowed to participate in NFL combine drills due to a past legal issue, and his level of competition in Conference USA is seen as a knock on him. Formerly projected in Round 1, Ferguson could fall to late in Day 2.
Rashan Gary, DE, Michigan
An elite recruit in 2016, Gary has all of the physical traits that teams look for in a pass rusher. He performed well at the combine, but the production simply wasn't there in three seasons at Michigan with only 9.5 sacks. He also missed time last season due to injury. He has top-five talent, but Gary needs the right coaching and system to develop. It wouldn't be a shock to see him fall to the latter half of the first round.
Dwayne Haskins, QB, Ohio State
Haskins was one of the most accurate passers in football last season, completing 70 percent of his passes with an outstanding 9.1 yards per attempt. The naysayers will point out that he has only one year of starting experience in college and worked with elite talent at Ohio State. He's also limited in his mobility, which is a trait teams are looking for more these days with the success of quarterbacks like Russell Wilson and Carson Wentz and developing spread offenses. While the Giants initially looked like his NFL destination at No. 6 overall, Haskins could fall out of the top 10.
Dexter Lawrence, DT, Clemson
Lawrence is a mammoth run stopper at 6-foot-4, 342 pounds, and he has the strength to match with 36 reps at the combine. However, his stock has been sliding since he was suspended from the College Football Playoff for taking a banned substance, and he simply doesn't have the pass-rushing skills of the defensive linemen projected to go early in the draft. He recorded only 3.5 sacks over the last two years and could fall out of the first round if teams in the second half of the draft don't see nose tackle as a big need.
D.K. Metcalf, WR, Ole Miss
Metcalf shot up draft boards after running a 4.33-second 40-yard dash at the combine, solidifying his freak athletic ability at 6-foot-3, 228 pounds. However, not all of his results were great, including an extremely slow 7.38-second three-cone time that just creates more questions about his ability to run NFL routes. Also, Metcalf played only seven games last season due to a neck injury, and he missed significant time in 2016 with a foot injury. If there are enough teams scared away by these minuses, Metcalf could be pushed out of the first round.
Jachai Polite, DE, Florida
Polite is a first-round talent who drew consideration after recording 11 sacks and 19.5 tackles for loss last season. However, his combine week didn't go well, as he performed poorly in the 40-yard dash due to a hamstring injury and also didn't interview well.
Taylor Rapp, S, Washington
Rapp was an absolute playmaker at Washington over three seasons, and teams watching the tape have all the reason they need to draft him. Unfortunately, Rapp's combine didn't do him any favors, and he ran a slow 4.74-second 40-yard dash during his Pro Day. His lack of speed will likely push him out of the first round, if not further.
Jeffery Simmons, DT, Mississippi State
Simmons was considered a potential top-five talent before tearing his ACL in February. The injury could effectively make 2019 a redshirt year for the pass-rushing defensive tackle, and that's a problem for a lot of teams that are in win-now mode. It's questionable whether he will be drafted in the first round.
Montez Sweat, DE, Mississippi State
NFL teams had every reason to be interested in Sweat, including his on-field production (22.5 sacks in the last two seasons), dominant Senior Bowl week and amazing NFL combine results. However, a heart condition apparently has some teams concerned enough to remove him from their draft boards, and it might not be a coincidence that Sweat opted not to attend the draft. He could slide down the first round if enough teams are worried about the medicals.
Greedy Williams, CB, LSU
This isn't a great year for elite cornerbacks, but Williams' press coverage ability is as good as that of anyone available. He also has good size at 6-foot-2 and ran a terrific 4.37 40-yard dash. However, Williams currently lacks NFL bulk, and there is some concern about his willingness to get his nose dirty and tackle after recording only 71 tackles in two seasons at LSU. Falling to the end of the first round is a possibility.