Dabo Swinney defends difficulty of Clemson's schedule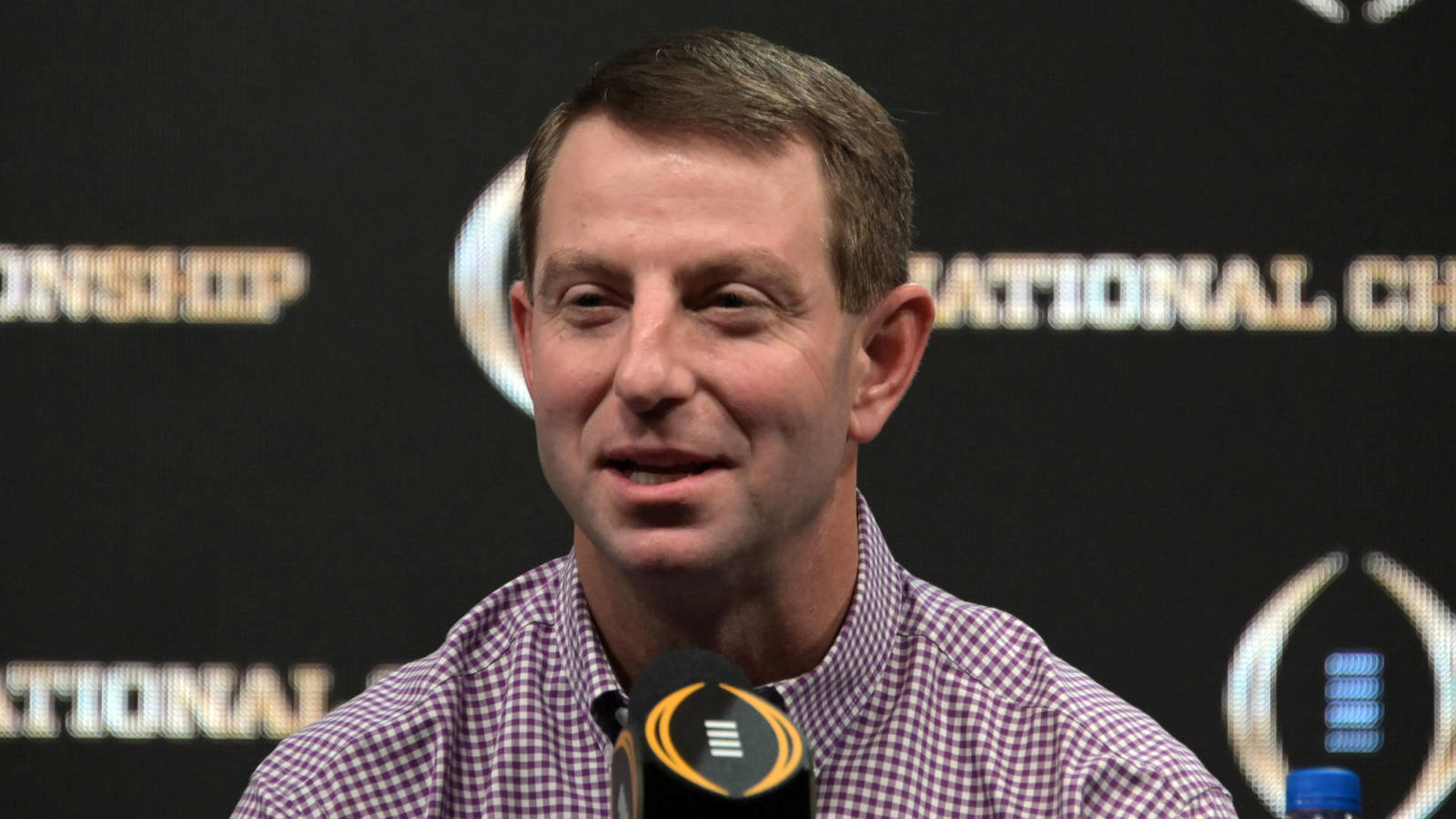 Dabo Swinney defended the Clemson Tigers' schedule against those who say it's not very challenging.
Swinney spoke this week at the College Football Hall of Fame where he was accepting the NFF MacArthur Bowl on behalf of the national champs. He was asked about the Tigers' schedule for 2019, which is ranked by ESPN as the 56th toughest among FBS teams. He disagreed with a reporter who characterized the ACC as not very competitive.
"I couldn't disagree more with how you phrased the question. There's no lack of competition in our league," Swinney said in a YouTube video posted by Clemson Insider, as transcribed by Saturday Down South. "There's a reason we've won two out of the last three national championships and it's not because we don't play anybody. We've played everybody. We've played Alabama three times in national championships. We've played Ohio State, Oklahoma, we play Texas A&M, we play South Carolina every year.
"Our league, I think we had 11 bowl teams this year, 10 the year before, 11 the year before that. Our league is incredibly competitive and deep."
Few believe the competition in the ACC matches the level in the SEC, but there's no doubt Clemson has proven itself to be a class above the rest of its conference and pretty much every other team in college football lately, aside from Alabama. And while they cannot help how strong the rest of the ACC is, they do face South Carolina and Texas A&M non-conference, so they're certainly not hiding from the tough teams. And why should they? They have a great young roster and are favored to reach the CFP title game yet again.
This sort of line of questioning is nothing new for Swinney, who spent time last year defending the team's schedule as well.