Dave Gettleman's plan remains biggest mystery of the draft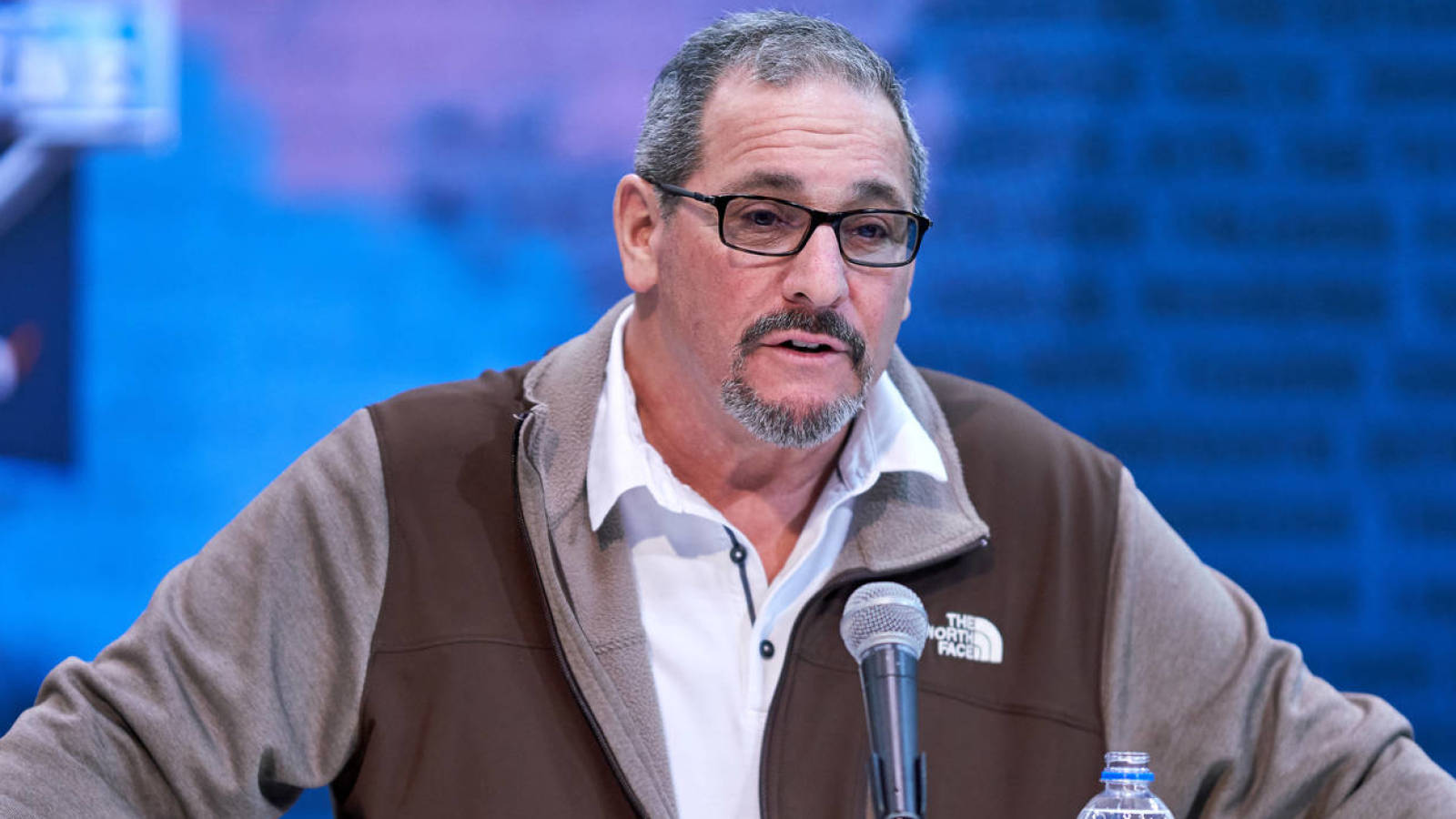 Many careers will be shaped by what transpires at the 2019 NFL Draft. Going into it, no one's destiny seems more immediately on the line than that of New York Giants general manager Dave Gettleman.
Embattled would be a generous description for Gettleman's status with media and fans, who constantly buffet both he and the organization for reasons as to why he enjoys solid job security. Apparently the criticism has touched a nerve, judging by some rather defensive answers he gave during an interview that published over the weekend.
"What I find interesting, there are people reporting and making judgments on what I do and how I do my job who don't know the game, who have never been involved with a team and have just been on the outside looking in," Gettleman told NJ Advanced Media. "That's not your fault, by the way. It's just the way it is. But the problem is, to me, is when a reporter makes a judgment and doesn't have all the information. That's a thing I just shake my head at."
Gettleman went on to say: 
"I've been to seven Super Bowls. I feel very strongly that I know what it should look like, what it should smell like, what it should taste like. And so, you can look at me and say, well, I either know what I'm doing or I'm a big fat rabbit's foot. Neither one's bad, right? I like my resume so far."
The full scope of his career might have overseen a healthy share of accomplishments, but he's not being considered for a lifetime achievement award. People are questioning whether he's doing a good job as GM of the Giants, a position he's held for only a little over a year. In that limited span, there have been a host of questionable personnel decisions and one lackluster 5-11 season. There's also been an emphasis on the running game that is countervailing all current trends in the sport.
That Gettleman is insistent that he has a coherent plan flies in the face of everything the Giants have done this offseason. They dealt star receiver Odell Beckham Jr. just months after signing him to an extension. Days before the draft, no one is quite sure whether the QB-needy organization covets any of the rookie passers in this year's class or if it will take any of them at all.
The only thing about this that suggests a plan is how easy it would be for him to embrace the obvious route, which is the one that lends itself to self-preservation. To wit: That means absolutely drafting your next franchise quarterback now and taking the safe choice in Dwayne Haskins. 
If the Giants get their QB this week, almost no matter how that passer does as a rookie, Gettleman would likely be safe for at least one or two more years. If ever there were some way of guaranteeing success for a prospect, fans might understand patience. Ultimately, no matter how much talent evaluators love or are lukewarm on a draftee, on some level it comes down to luck. Minus that nonexistent silver bullet, fans mostly want to know a team has chosen a direction and is committed to it.
It's only by going against the momentum fans crave that Gettleman is really sticking his neck out. If the Giants somehow get past the 2019 draft and don't have their quarterback of the future, the pressure will really be on Gettleman in the near term. It'll be multiple years that the Giants GM has declined to address the most important position on the team. Last year, he caught a break in that Saquon Barkley happened to be one of the best players in the draft, albeit at a less important position.
This year, should he not pick a QB in the first round, Gettleman would have to strike gold in similar fashion on both of the Giants' two first-round picks. That's entirely possible, but based on the percentages of drafting it's ultimately unlikely. Whereas with a QB there's a grace period for the front office personnel who drafted him as people wait to see whether the player pans out, without a QB the Giants would likely have to rebound to a near-playoff team for Gettleman not to be pushed out.
Everything uttered by team executives before the draft should be considered a potential smoke screen, so we won't know how sincere Gettleman is about any of this until the sixth or even the 17th pick passes. After all, he was adamant for a while that the team wouldn't trade Beckham, but that is exactly what happened.
A lot has been made about how the team has shown few signs of being enamored with Ohio State's Haskins, who is presumed to be available at the sixth pick. In what can only be seen as a perfectly Gettleman embrace of the opposite of what everyone thinks, the Giants reportedly prefer Duke's Daniel Jones over the entire field: