Damian Lillard gave coldest wave to Thunder after incredible shot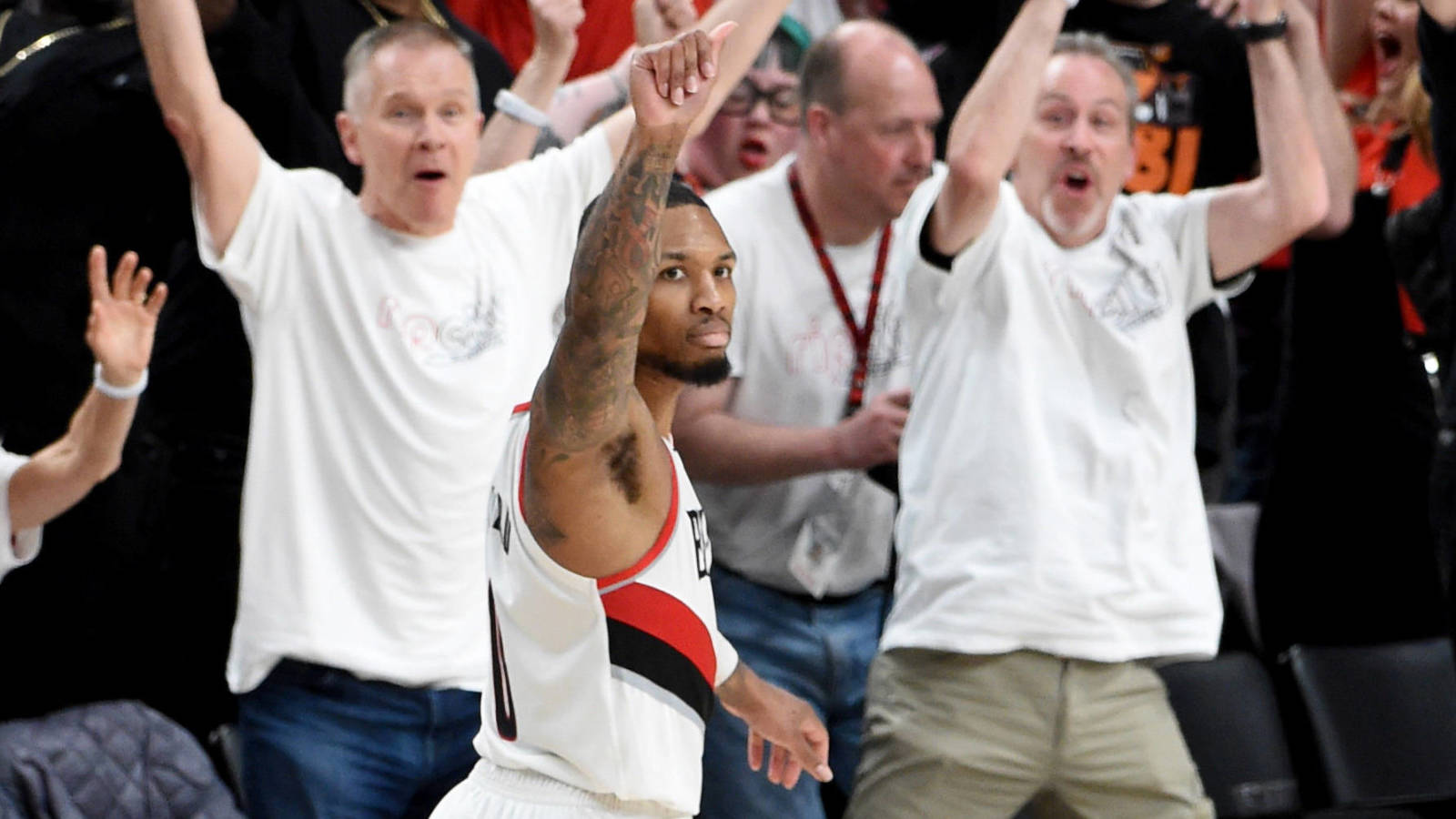 Damian Lillard could not have been more spectacular on Tuesday night, and he capped off his incredible performance with a shot for the ages.
The Portland Trail Blazers point guard made a 3-pointer from way downtown at the buzzer to give his team a 118-115 win over the Oklahoma City Thunder in Game 5 of their first-round playoff series. Then he gave the Thunder bench the coldest wave ever after making the shot, telling them adios after knocking them out of the playoffs.