PGA Championship 2019: Tournament facts and statistics you should know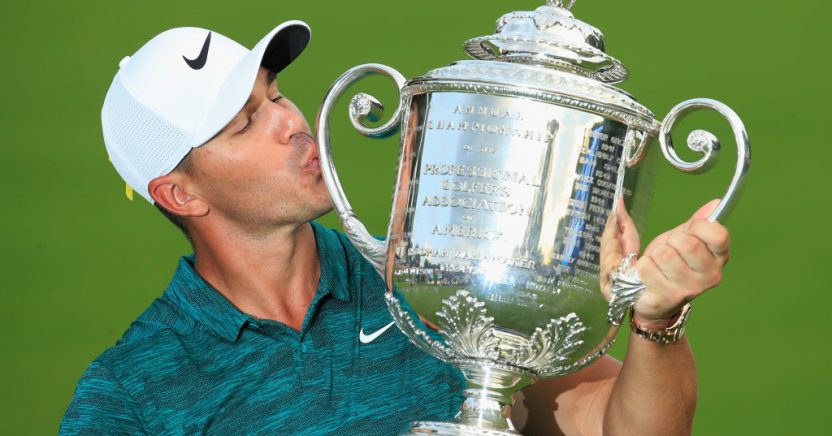 The PGA Championship 2019 tees off from Bethpage Black Course in May. This year's event will be the 101stin the USPGA Championship's history. The PGA Championship is one of golf's major tournaments and the best in the sport turn out to play. Golf fans are preparing for the major and debating over whether reigning champion Brooks Koepka can win it once more. If you want to wager on the player you think will win this year's big event, then you can use these promo codes for golf betting.
With the PGA Championship 2019 begins play on May 16th, here is a look at some of the facts and statistics you should know before the tournament tees off.
A move to May
The PGA Championship 2019 will be the first held since its move from mid-August to May. The tournament had previously been played on the third weekend of August, but due to a congestion of sporting events during the time, mostly American football, the PGA elected to move the tournament. Fans can learn more historical facts about greatest tournaments
in golf before this year's event.
Now, the PGA majors line up in successive months with the Masters in April, PGA Championship in May, US Open in June, and The Open Championship in July. Previously, there was no major event played in May.
Bethpage Black Course
This year's tournament will be the first PGA Championship played at New York's Bethpage Black Course. The golf course has previously hosted two US Open tournaments and will host the 2024 Ryder Cup event.
New York has hosted the PGA Championship more than any other American state being held there 12 times. The tournament rotates golf courses each year. According to the PGA.com, only 17 golf courses have hosted the PGA Championship since its inaugural tournament in 1916.
Strongest field
The PGA Championship always boasts the strongest field for a golf major. The playing field is based on the Official World Golf Ranking and only professional players are invited to take part. The 156 all-professional golfer pool makes it a landmine of top players battling for the tournament's trophy.
USPGA Championship prize
The 156 golfers competing at the PGA Championship 2019 will be playing for the Wanamaker Trophy. The trophy is the largest of the four major championship trophies standing 28 inches tall and weighing 27 pounds. Last season's PGA Championship prize purse was $11 million with Koepka walking away with $1.98m. The tournament hands out the largest winner's share of any of the four majors