Magic Johnson remains involved with Lakers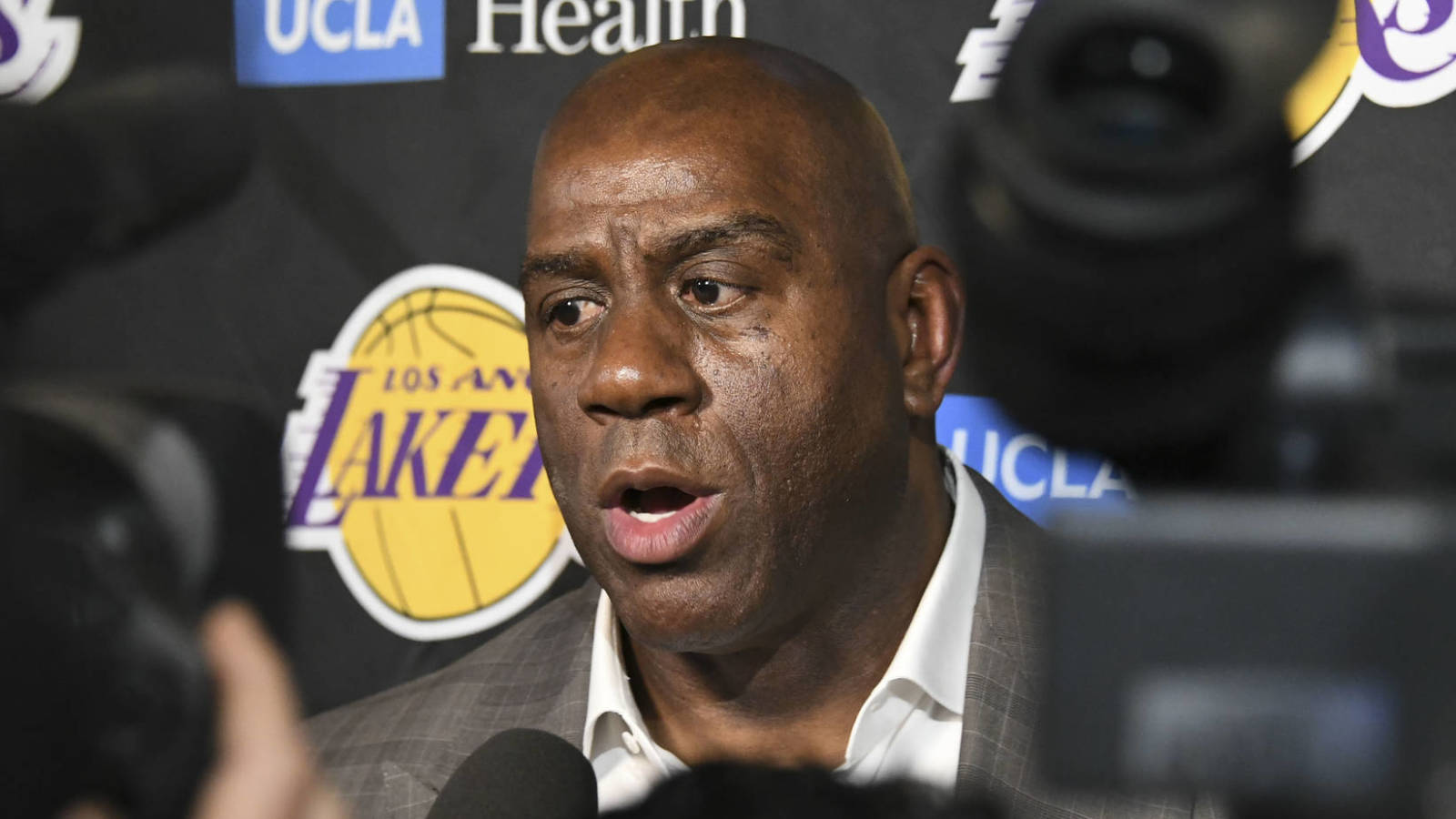 Magic Johnson shocked the NBA world when he stepped down as the Lakers' president of basketball operations. However, despite the lack of title, he said he still remains involved with the team.
"I'm still helping them. It's almost like I never left (laughs). I'm still talking to them every day," Johnson said via TMZ (h/t Harrison Faigen of SB Nation).
Johnson, who told the media of his plans to leave before speaking with owner Jeanie Buss, added he wouldn't change his communication approach if he had to do it again.
"Everybody knows I love the Lakers, and so I'm gonna always help them. Like right now, I'm gonna still help them. I love my team, I love my franchise, and I love this city," Johnson said. "You have to do things sometimes on your own terms. It doesn't matter what other people think, see? And I'm that guy."
Johnson reiterated that his relationship with Buss remains solid.
"I love Jeanie," Johnson said. "I've been talking to her almost every day. I'm trying to help. Listen, I may not be in there physically, but I'm still there."
Johnson squashed any notion that friction with LeBron James was the reason he stepped down. He told TMZ that LBJ was going to lead the Lakers to a championship.
"LeBron is going to lead us to a championship, so we're excited about what he's going to do, and we're also excited that he signed," Johnson said. "It's all good with me and LeBron, and (Maverick Carter) and Rich Paul. So now all we need is keep going down the same path, get another superstar this summer and we'll be fine."
Shortly after his impromptu resignation there were rumblings that Johnson would continue to help the Lakers. Last summer, he played a key role in L.A. landing James, one of the flashiest free-agent additions in team history. Theoretically, Johnson is in position to help the franchise land another big star this summer without the threat of tampering.