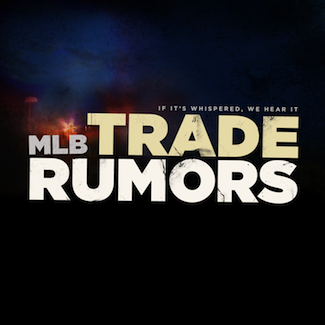 The Orioles and Nationals have long been embroiled in a dispute regarding TV rights fees from the jointly owned (but Orioles-controlled) Mid-Atlantic Sports Network. Sorting things out with finality has taken ages, but there are finally some new developments of note.
Another arbitration proceeding before MLB's revenue sharing committee is finally in the books, though the results aren't yet known, per Ben Strauss of the Washington Post (Twitter links). The Nats are seeking to have the results confirmed by the New York court that has overseen the related litigation between the ballclubs.
The sides originally went to court when the Orioles challenged the committee's first award of rights fees to the Nats, successfully arguing that the D.C. organization's counsel had a conflict of interest. Now, the revenue sharing committee has issued a new decision regarding what constitutes fair market value for the rights to televise Nationals games.
Typically, it's quite difficult to upset an arbitration award in court, though that didn't stop the Baltimore organization from securing a victory way back in the full of 2015. Whether and how the O's will attack the new award isn't known, but it seems likely that the club will keep up what has been an all-out battle until it has exhausted all its options.
Indeed, the Orioles recently opened up something of a new front, as Eriq Gardner of the Hollywood Reporter has covered (here and here). MASN began withholding "cash flow payments" to the Nats early in 2018, then balked at a MLB-run arbitration process. While that's called for contractually, the Orioles have taken the position that the league has an interest in the dispute because it made the Nationals a $25MM advance to deal with the long-ongoing issue discussed above.
The Baltimore organization then launched a proceeding before the American Arbitration Association. Their unhappy partners to the south responded by putting the matter to the New York court. The initial decision was in favor of the O's, but it's of limited moment: the court determined that the AAA panel has the authority in the first instance to determine whether the matter is properly before it, since the contract contemplates a AAA proceeding in the event of a conflict of interest.
Head spinning yet? It should be, as this is all now several layers removed from the underlying issue: what's fair market value for the Nats' TV rights? The Orioles have successfully introduced quite a few procedural roadblocks to the D.C. organization's ability to receive stepped-up pay-outs and even created some possibility of securing a friendlier forum to decide the matter. As things stand, there's a competing arbitration proceeding even as an award has come down from the revenue sharing committee, with ongoing litigation overlaying things. When and how it'll all be resolved remains anyone's guess.