Revisiting the infamous Ricky Williams draft-day trade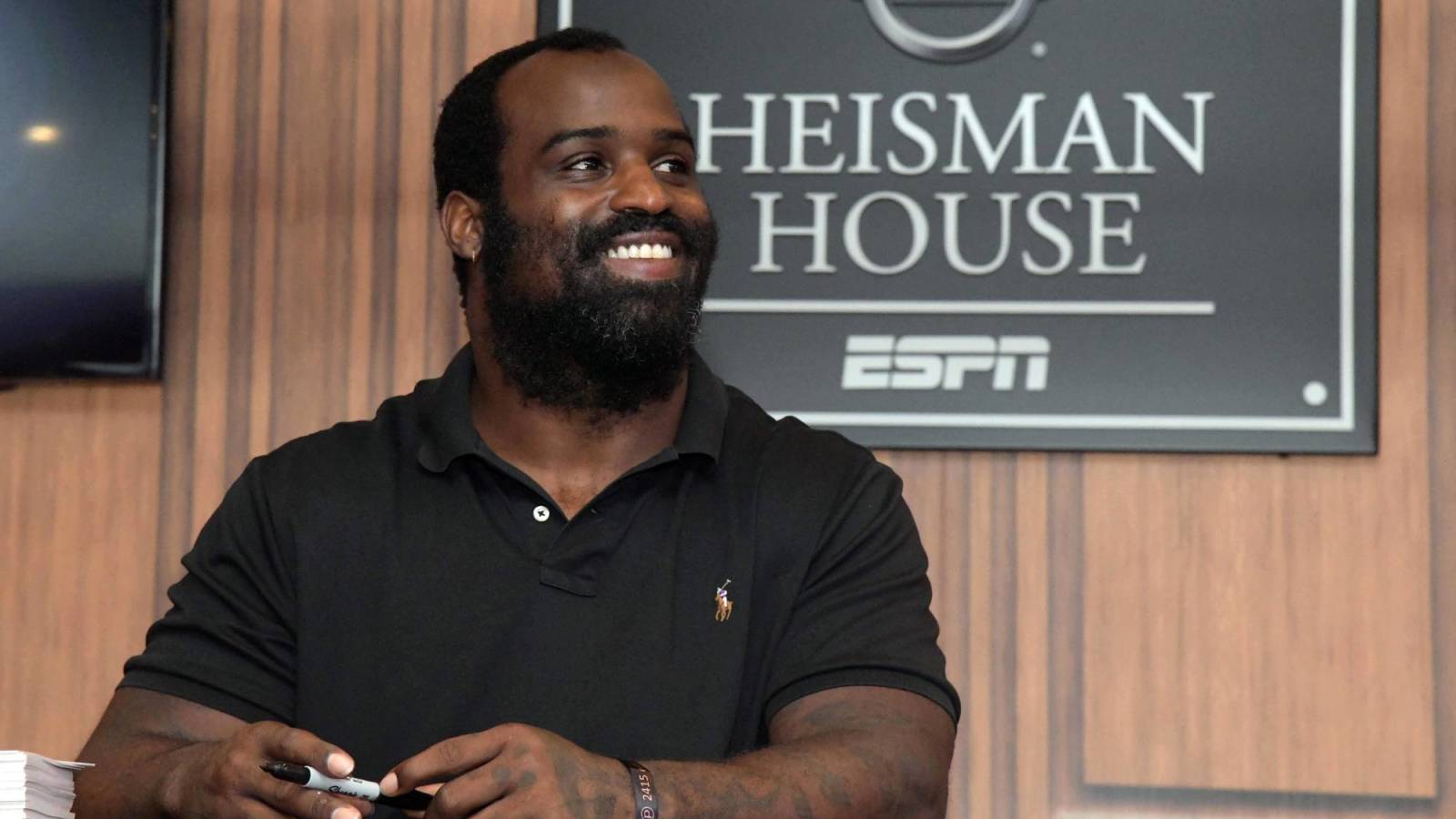 Leland Hardy, Williams' agent, declared Williams to be "the Holy Grail of this draft," and Ditka compared him to Walter Payton "without as many moves, but with more power." Ditka and the Saints desperately tried to move up all week, without success. Then, the Colts took Edgerrin James instead of Williams with the fourth overall pick, in a move that surprised many at the time, and things opened back up. Washington was willing to move down at No. 5, and Williams was still there. Ditka attributed the stars aligning to the power of prayer, in a powerful case of "be careful what you ask for."
But there is one problem with the narrative that this is one of the worst trades ever. Williams was better and more valuable than the collective group of eight players selected with the picks the Saints gave up. Yes, the rationale, decision-making and negotiation skills were lacking. But you can find plenty of trades where that is the case and the end results were also disastrous. Ricky Williams was a pretty good football player, and still had plenty of value three years later when the Saints traded him to the Dolphins for a package that included two first-round picks in return.
Here is a summary of the guys who were taken at the draft slots the Saints surrendered to make the deal (though certainly not all taken by Washington, because other trades happened):
1999 No. 12: QB Cade McNown (15 career NFL starts and more interceptions than touchdowns, a 3-12 record).
1999 No. 71: WR D'Wayne Bates (1,061 career receiving yards and six touchdowns over five seasons).
1999 No. 107: LB Nate Stimson (zero career NFL games).
1999 No. 144: LB Khari Samuel (one career NFL start).
1999 No. 179: TE Desmond Clark (a 12-year NFL career that included three seasons with more than 500 receiving yards).
1999 No. 218: TE Billy Miller (an eight-year NFL career with 2,248 career receiving yards).
2000 No. 2: LB Lavar Arrington (three Pro Bowls by age 25 before injuries shortened career).
2000 No. 64: CB Lloyd Harrison (one career NFL start).
By career approximate value at Pro Football Reference, Ricky Williams was at 76 alone, and the other eight were at 110 combined, with one Pro Bowler, two decent tight ends, a backup wide receiver and four players who did nothing in the NFL. When you consider the opportunity cost of having each player on a roster and taking up a spot, it's a reasonable argument that Williams was better than the group of players taken at the picks the Saints gave up.
Now, Washington, on the other hand, won the trade. They took the bounty the Saints gave them, and traded some of those picks, including the 12th overall, to move up to the seventh pick to take cornerback Champ Bailey (who would reach the Hall of Fame). Other than Arrington, Washington got nothing else out of their maneuvers. But a net gain of Champ Bailey plus Arrington was a positive for Washington.
What of the others? If it was such a bad trade, let's turn the spotlight on who the biggest losers were.
Cleveland Browns
Should we not point out that other teams could have made the deal instead? The Browns could have jump-started the new version of the franchise with a boatload of picks to add talent to an expansion roster. Instead, they stuck with QB Tim Couch. The Browns have spent two decades as a punchline, and the direction of their franchise could have been altered by building a team and being the beneficiaries of Mike Ditka's obsession.
And if we are judging intent here, what do you make of the fact that Cleveland was willing to sell the farm to jump back up for Williams? That's right, the Browns offered their remaining draft and future considerations to also get Williams. They were let off the hook because Washington likely preferred getting the 12th pick to pull off the move for Champ Bailey.