Cardinals Place Michael Wacha On Injured List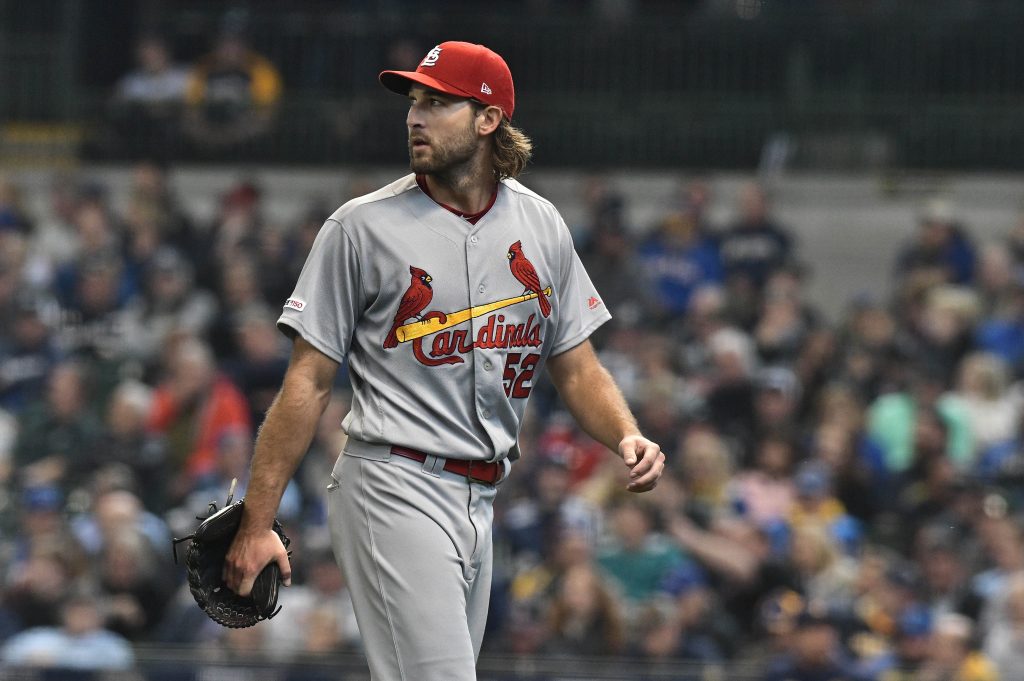 4:50pm: The Cards only anticipate a one-start absence from Wacha, Mark Saxon of The Athletic reports on Twitter.
11:53am: The Cardinals announced Monday that right-hander Michael Wacha has been placed on the 10-day injured list due to patellar tendinitis in his left knee. The move is retroactive to April 19. In his place, infielder/outfielder Drew Robinson has been recalled from Triple-A Memphis. The Cardinals did not provide any indication as to how long Wacha is expected to be sidelined.
Wacha, 27, hasn't been at his best through his small sample of four starts in 2019. While he's sporting a 10.1 K/9 mark that would be far and away a career high, he's also averaged 5.9 walks per nine frames so far — a mark that would be a clear-cut worst. The right-hander's velocity, swinging-strike rate and opponents' chase rates have all gone in the wrong direction as compared to last season's numbers, suggesting that he'll have difficulty sustaining that strikeout rate. He's also allowed five homers in just 21 1/3 innings after allowing only nine through 84 1/3 innings a year ago.
Wacha was penciled in to start Tuesday's game against the division-rival Brewers, so St. Louis will need to find an alternative. Daniel Ponce de Leon last started on April 17, meaning he'd be a logical substitution in Wacha's stead for tomorrow's game.
With Carlos Martinez still ailing and Alex Reyes working shorter stints in Triple-A at the moment, the Cards are surely crossing their fingers that Wacha will be able to return to the club in relatively short order. There's added incentive for the player himself, as well, considering that Wacha is slated to reach free agency for the first time in his career this winter. After totaling only 84 1/3 innings in 2018 and averaging just 24 starts per season in since becoming a fixture in the St. Louis rotation, a largely healthy season would bode well for Wacha, who will hit the open market at a rather youthful 28 years of age.