Chuma Okeke entering NBA draft despite ACL tear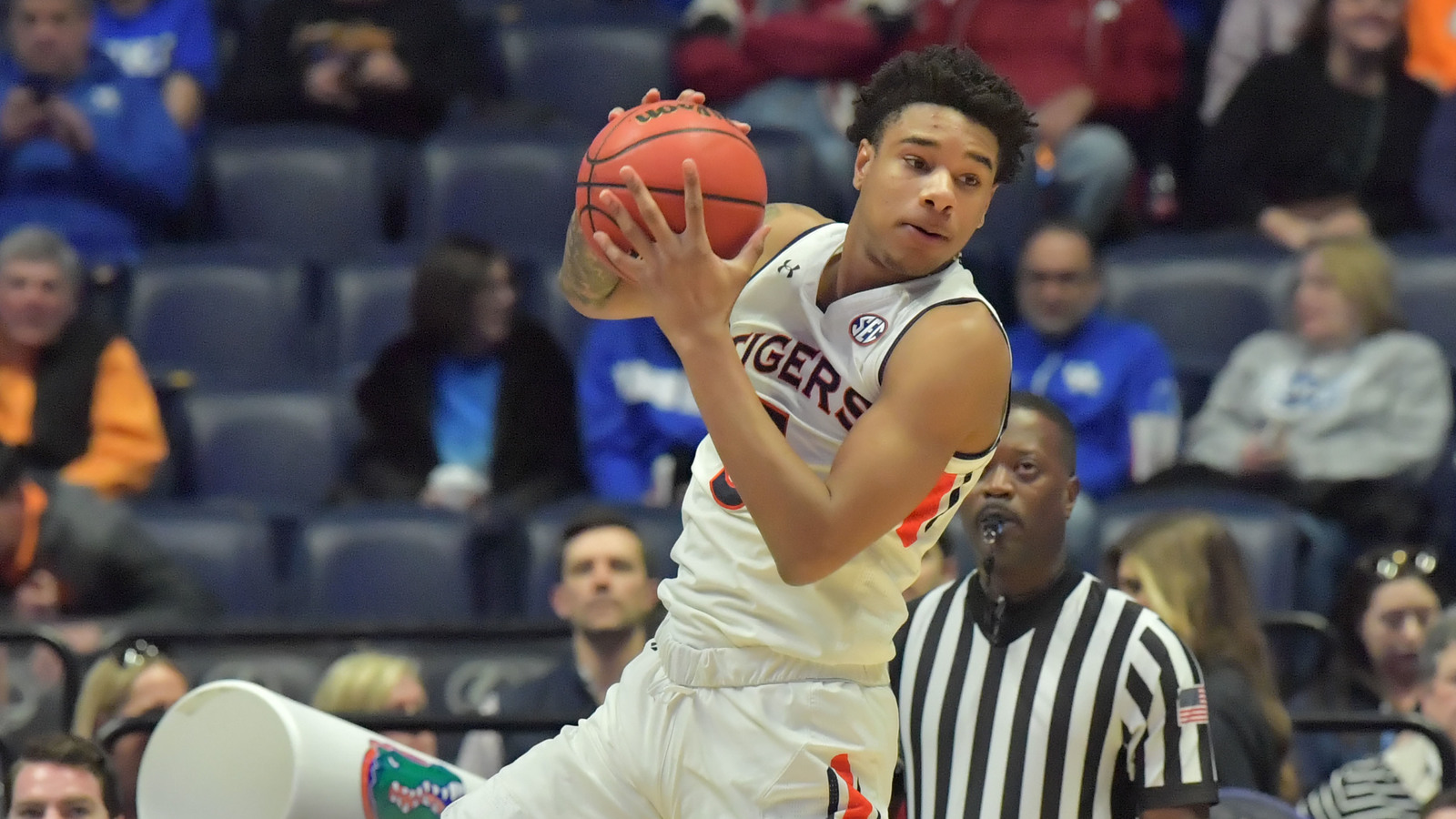 Auburn's Chuma Okeke isn't going to let a torn ACL get in the way of his NBA dream. The sophomore power forward, who suffered the injury late last month in the NCAA Tournament, has decided to test the draft waters, according to Jonathan Givony of ESPN. Okeke will hire an agent, but that won't affect his eligibility under the new NCAA rules.
Okeke is listed at No. 41 on Givony's latest big board, but he was projected as a late first-rounder before the injury. Okeke was in the midst of one of his best games for the Tigers, putting up 20 points and 11 assists in a regional semifinal win over North Carolina, when he suffered the tear.
The injury will prevent Okeke from participating in the combine or doing any pre-draft workouts, notes Jeff Goodman of Stadium (Twitter link), so it will be difficult for him to improve his draft status. Scouts will have to go by his performance at Auburn, where he averaged 12.0 points, 6.8 rebounds, 1.9 steals and 1.2 blocks per game during his second collegiate season.
Okeke has stretch four potential in the NBA, shooting 38.7% from long distance this season. His 7'1′ wingspan and defensive versatility will also work in his favor. Several teams have told Givony they won't be hesitant to draft Okeke because of the injury.