Yankees Likely To Place Aaron Judge On Injured List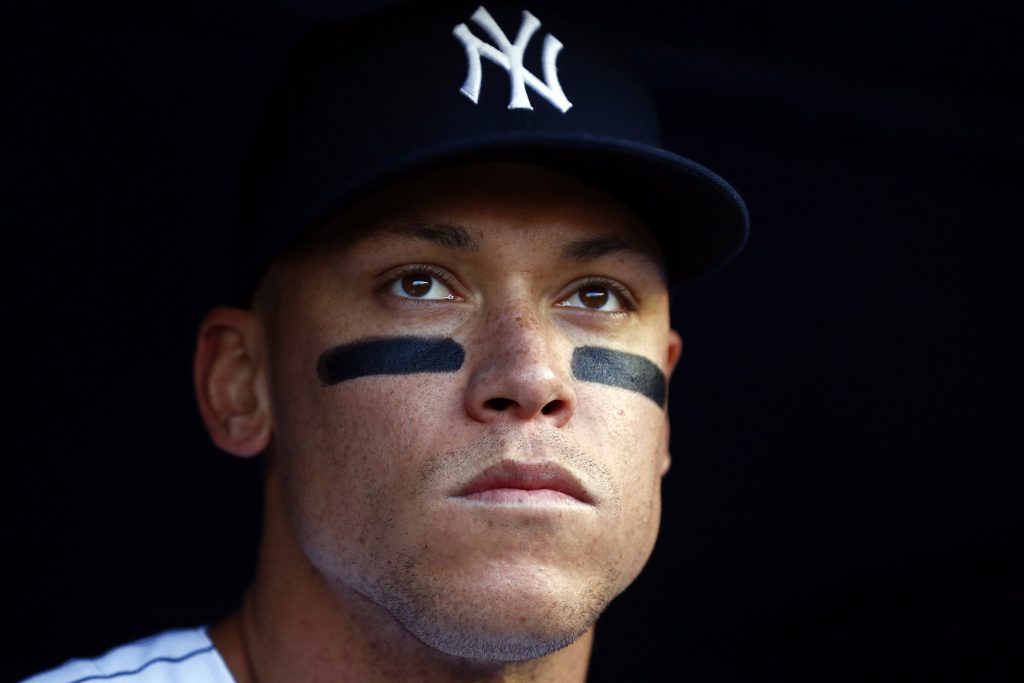 5:38pm: The Yankees expect to recall infielder Thairo Estrada to replace Judge on their 25-man roster, per a team announcement.
5:08pm: An already packed, talent-rich Yankees injured list is on the verge of adding another household name. Superstar right fielder Aaron Judge left Saturday's win over the Royals with an oblique injury and is likely heading to the 10-day IL, manager Aaron Boone told Sarah Langs of MLB.com and other reporters. Judge will go for an MRI in the meantime.
Judge's impending IL placement continues an absurd early run of injuries for the Yankees, who, at 10-10, have tread water sans a slew of cornerstones. They've been without fellow starting outfielders Aaron Hicks and Giancarlo Stanton for all or most of the year, while catcher Gary Sanchez, third baseman Miguel Andujar, ace Luis Severino, setup man Dellin Betances, and shortstops Didi Gregorius and Troy Tulowitzki are also among the walking wounded. The only players nearing returns in that group are Stanton and Sanchez, who, like Judge, rank among the Yankees' premier power threats.
As far as position players go, no one is of greater importance to the Yankees than the hulking Judge, one of the game's foremost producers since he burst on the scene in 2017. Dating back to his transcendent rookie season, Judge ranks third in the majors in wRC+ (161) and fifth in both fWAR (14.1) and home runs (83). Factoring in Saturday, when he picked up a homer and a single, Judge is off to a dazzling .288/.404/.521 start (150 wRC+) with five HRs in 89 plate appearances.
Should Judge miss significant time, as is often the case with oblique issues, it will be the second straight year in which an injury has shelved him for a long period. Judge missed all of August and half of September last season after suffering a chip fracture in his right wrist, which also came against the Royals. By then, though, the Yankees had all but sewn up a playoff spot, making his absence easier to handle. They're now left to hope he makes it back in short order; otherwise, Stanton's forthcoming return will become all the more timely.
Stanton aside, the Yankees will need reserve outfielders Brett Gardner, Clint Frazier and Mike Tauchman to continue offering the solid to great production they've posted this season. Tyler Wade replaced Judge in right on Saturday, though he hasn't hit at all in 157 major league PA. Meanwhile, the Yankees' 40-man roster doesn't include any other healthy outfield options, and their most experienced veteran in Triple-A Scranton, Billy Burns, hasn't produced in either the majors or the minors since a respectable rookie season with the Athletics in 2015.