Report: Tim Anderson used derogatory term toward Royals' Brad Keller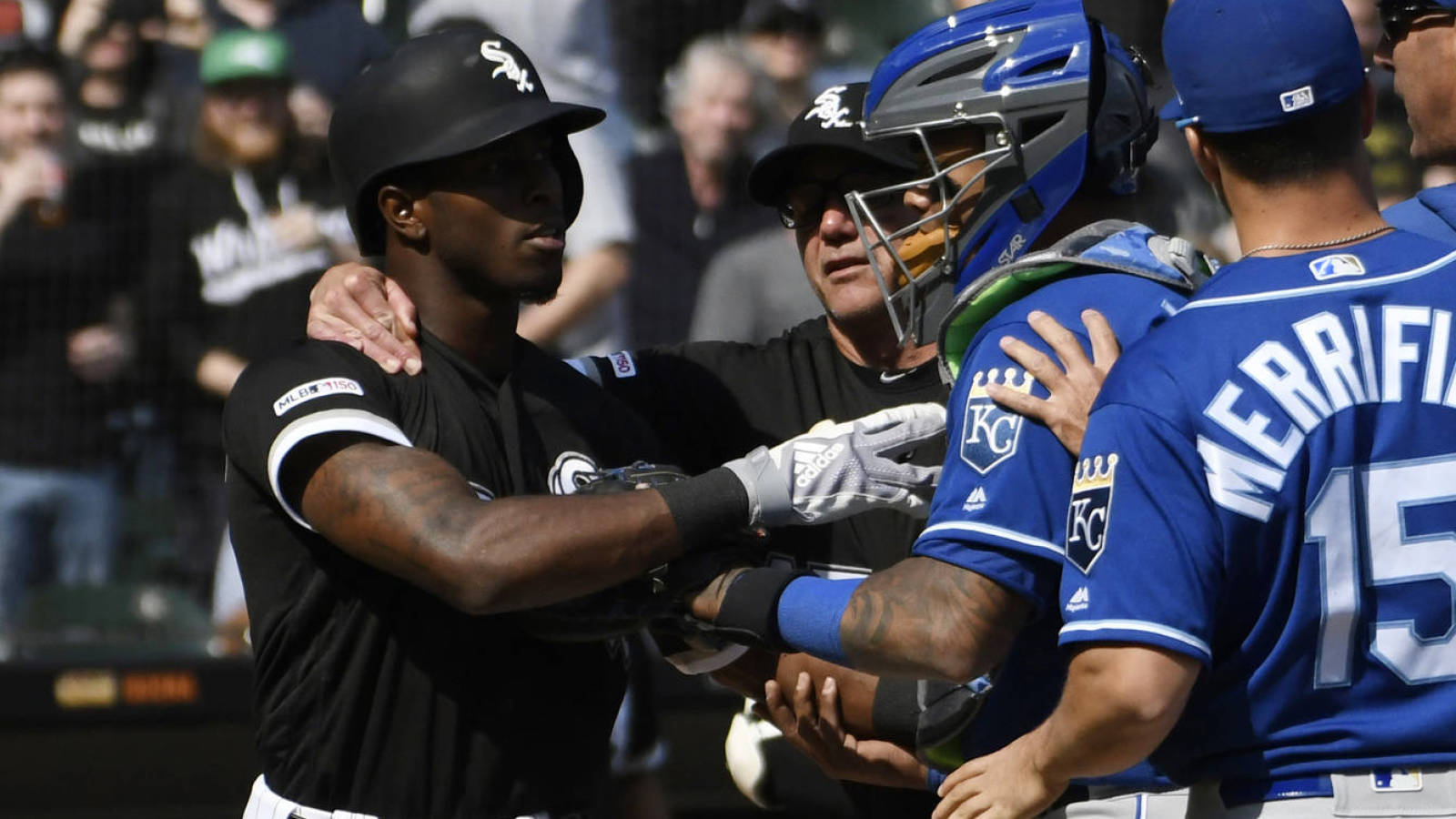 The phrase reportedly was said within earshot of umpires, leading to Anderson's ejection.
Anderson was hit by a pitch as retribution for celebrating a home run in the game with an emphatic bat toss. Managers Rick Renteria and Ned Yost even got into it during the scuffle.
On Friday, MLB announced a one-game suspension for Anderson and five-game suspension for Keller, which will cause the pitcher to miss a start. They each received undisclosed fines. Renteria, Chicago's manager, was also suspended a game.
The suspension for Anderson came as a surprise to some considering MLB's changed stance on home run celebrations. The revelation of his use of charged language helps explain the discipline.