Controversial Maple Leafs goal stands despite interference challenge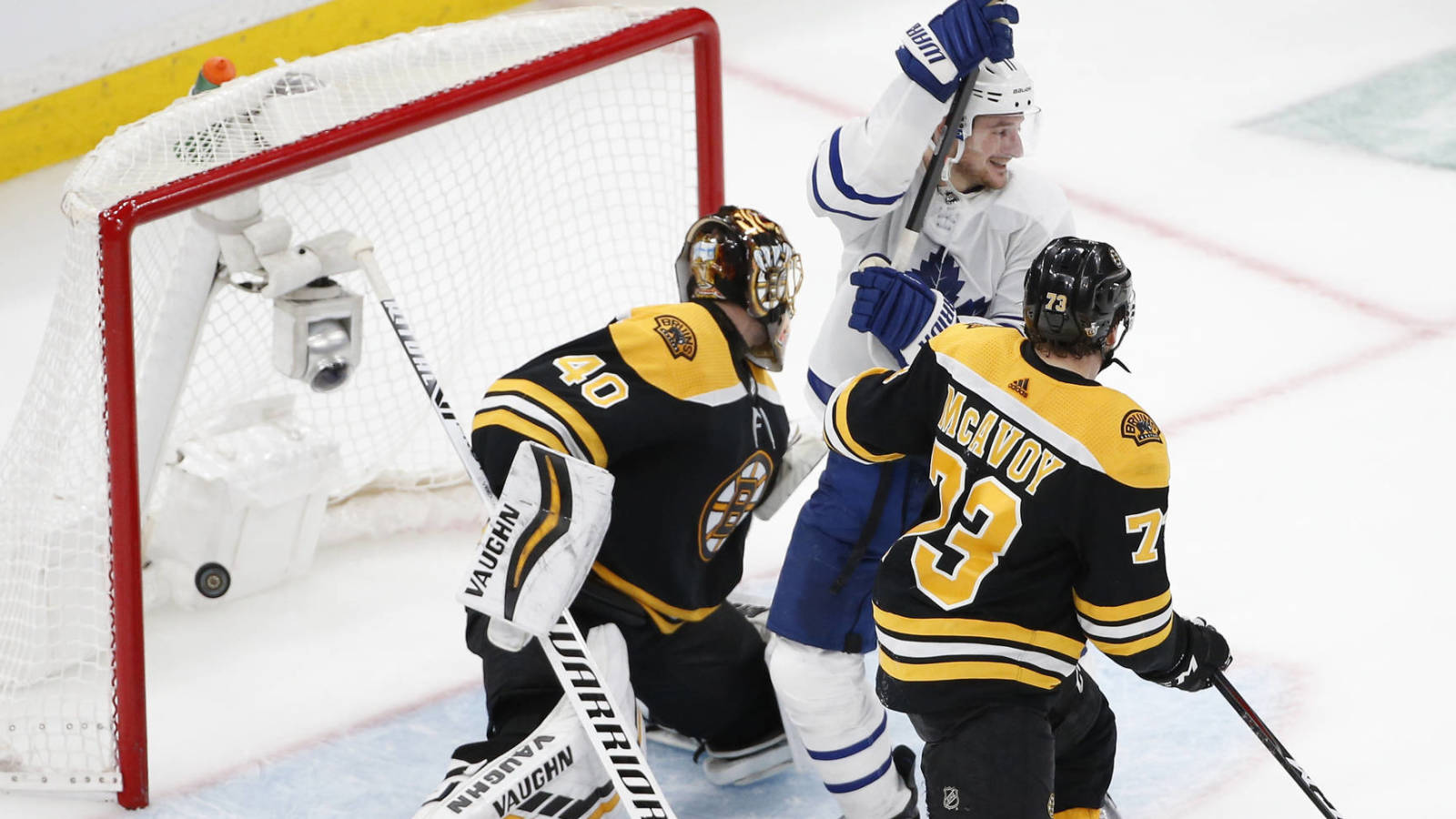 The Toronto Maple Leafs took a pivotal 3-2 lead in their first-round playoff series with the Boston Bruins following a 2-1 victory in Game 5 of the series on Friday night. They got the win partially due to the benefit of a controversial call.
Auston Matthews scored the first goal of the game, putting the Leafs up 1-0 in the third period on a one-timer. Prior to the goal, Leafs winger Zach Hyman backed into Bruins goalie Tuukka Rask, making contact with him.