Report: People close to Robert Kraft in disbelief he hasn't taken plea deal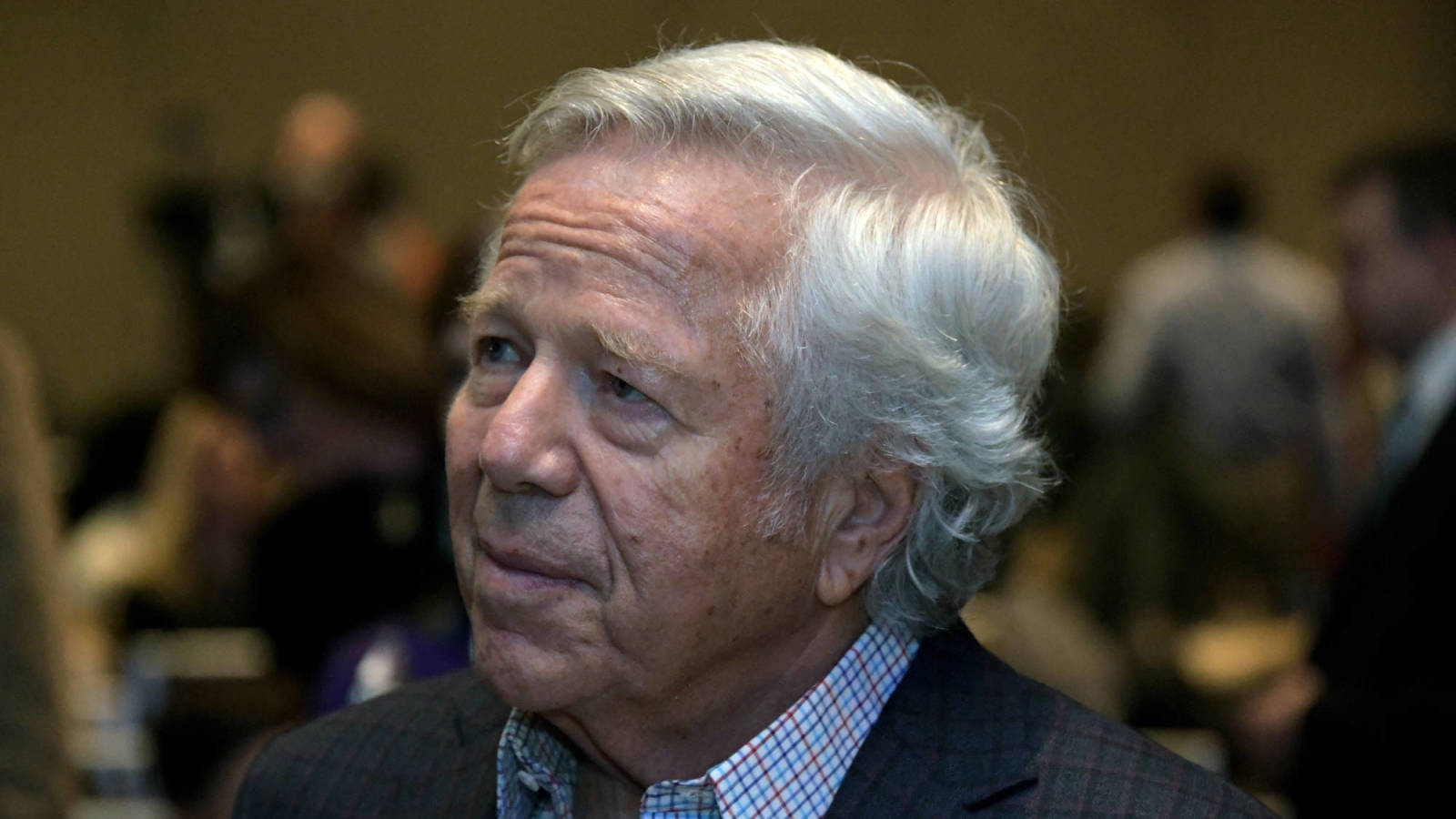 Robert Kraft is determined to beat the solicitation of prostitution charges against him, and there are apparently even some people in the New England Patriots owner's inner circle who believe he is dragging the case out too long.
Despite prosecutors having video evidence that Kraft engaged in sexual activity at a day spa in Jupiter, Fla., the 77-year-old has entered a not guilty plea and rejected a plea deal from prosecutors several weeks ago. ESPN's TJ Quinn, who has covered the case extensively, said during an appearance on WEEI's "Mut & Callahan Show" Thursday that some people close to Kraft are surprised he hasn't waved the white flag.
"There are people around him who have said to me they can't believe he doesn't just take this plea agreement, this diversion agreement that they offered and say, 'OK, fine, I did this. I am sorry.' And then move on with it," Quinn said. "They are pretty amazed that he's going to continue to fight it like this."
The plea deal offered to Kraft would have essentially required him to admit guilt in exchange for having all of the charges against him dropped. Kraft's powerful legal team is fighting to have the case thrown out based on on the grounds that the footage from inside the spa was illegally obtained, among other arguments.
Even if Kraft somehow beats the charges, prosecutors are planning to release the video footage. Kraft's lawyers are trying to prevent that from happening, but they are fighting an uphill battle. The Patriots owner's image has taken a hit no matter what, which is probably why some close to him are surprised he doesn't just apologize and move on.
You could make the argument that prosecutors have already botched the case with some of the turns it has taken, but that doesn't really help Kraft's reputation. It would make sense for him to just take the hit and try to move on.