The NFL draft prospects most likely to bust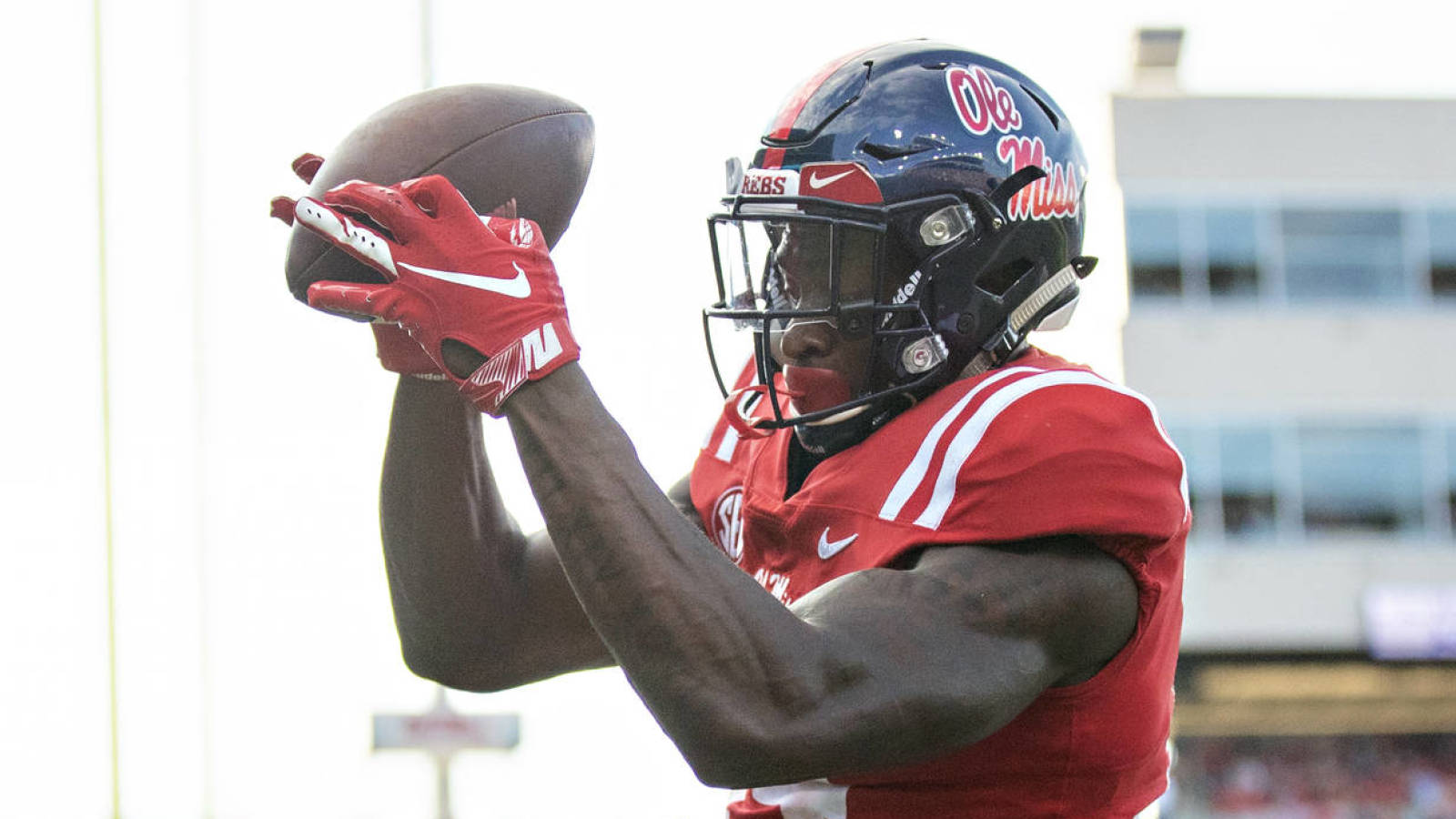 The NFL Draft is one of the most exciting times on the league calendar because of the opportunity each club has to get better. It's a rebirth, with teams getting new favorite players and cities gaining fresh representatives.

However, not every team and fan base will look back fondly at the 2019 draft. At least a handful of players will fail to live up to expectations and will instead earn the bust label.

Here are the nine 2019 NFL prospects most likely to be a bust:

D.K. Metcalf, wide receiver, Ole Miss 

Since becoming a social media sensation with his NFL combine performance, which included a 4.30 40-yard dash — incredibly fast for a wideout standing at 6-foot-3 and 228 pounds — some draft experts have pushed back on the idea that Metcalf is the next big-time NFL receiver. His college production supports the notion that he could be overvalued.

At Ole Miss, Metcalf recorded 67 receptions for 1,228 yards and 14 touchdowns. That would have been an excellent third college season, but those are the numbers from his entire career. Metcalf never posted more than 40 catches or 650 yards in a college season.

He did average 21.9 yards per catch last fall and missed the last five games because of injury. He surely would have surpassed 650 yards if not for the ailment. Still, the lack of college production lands Metcalf on the most likely to bust list.

Kyler Murray, quarterback, Oklahoma

Anybody who watched one Oklahoma game last season had to realize Murray is a special talent. He completed 69 percent of his passes for 4,361 yards and 42 touchdowns with just seven interceptions. He averaged a whopping 11.6 yards per attempt on his way to the Heisman Trophy.

Without a doubt Murray is talented, but he still must answer how his game translates to the NFL level. Just because Baker Mayfield has become the league's next budding star doesn't mean Murray is next in line. Murray's height and dedication to football (he could still change his mind and play baseball instead) are his biggest question marks.

If he does go No. 1 to the Arizona Cardinals, the staff in charge of his development will be another story. Handing the keys to Murray's NFL future to Kliff Kingsbury, who posted a 35-40 record in the Big 12, is a little like giving a 19-year-old a new Ferrari.

Rashan Gary, defensive end, Michigan
Similar to Metcalf, Gary is an all-world athlete. In 2016, he was the best overall high school football player, and he continues to showcase that same athleticism.

But that didn't show up on his college film. In three seasons with the Wolverines, he posted just 23 tackles for loss and 9.5 sacks.  Gary will have to start producing on the field to avoid the bust label in the NFL.

Drew Lock, quarterback, Missouri 

Quarterback is probably the most boom-or-bust position in the NFL, so it's not a surprise to see two on our list. Lock has seen his name move up draft boards in recent weeks, and he could be the second quarterback selected in this class.

As a senior with the Tigers last season, Lock posted a 62.9 completion percentage with 3,498 passing yards, 28 touchdowns and eight interceptions. His best season was actually his junior year when he recorded 3,964 passing, averaging 9.5 yards per attempt, 44 touchdowns and 13 picks.

Like most quarterbacks, where Lock lands will greatly impact whether he will become a bust or not. Of the quarterback-needy teams that possess high first-round picks, the Broncos might be the best fit. But despite Denver's history of success, the franchise has struggled to develop quarterbacks recently.

Ed Oliver, defensive tackle, Houston 

Oliver might be the biggest boom-or-bust candidate in this entire class. His athleticism has warranted some scouts to compare him to Aaron Donald, but Oliver is even more undersized than Donald was, as his playing weight was reportedly under 285 pounds. Because of that lack of size, some have called for Oliver to switch to linebacker.

In the right scheme — where he can play nose tackle in a three-technique — Oliver could become an All-Pro. Teams may also discover this fall that he is a major project who has to switch positions if he can't handle NFL-sized offensive linemen.

Jawaan Taylor, offensive tackle, Florida 

The Florida tackle has the size — he stands at 6-foot-5 and 328 pounds — to protect the blind side of a NFL quarterback, but there are questions about his technique and quickness. According to NFL.com, Taylor hustles "to protect his edge," but that exposes "him to inside moves from power counters."

He may be more suited to start his NFL career at guard. If a team expresses patience with Taylor, he could turn into a strong offensive line asset. But if he's asked to start at right tackle on Day 1, he could struggle.

Greedy Williams, cornerback, LSU 

In addition to being extremely athletic, Williams stands at 6-foot-2, which teams have to love given today's big NFL receivers. He also possesses great speed, as he ran the 40-yard dash in 4.37 seconds.

However, Williams weighs only 185 pounds, and assuming he puts on more muscle, it's tough to gauge how that could change his speed. He also needs to be more physical. At times he was a liability against the run at LSU.

Greg Little, offensive tackle, Ole Miss

Little was part of the same recruiting class as Gary in 2016 and was ranked as the third-best player in the country that year. He's extremely talented, but Little experienced an inconsistent college career and then didn't test well at the NFL combine despite having the reputation as a strong athlete.

To avoid an inconsistent NFL career, draft evaluators are calling for Little to add "core strength" and "improve his hand usage." Otherwise, he may struggle to live up to his hype.

Brian Burns, defensive end, Florida State 

The Florida State defensive end showcased excellent pass rushing skills in college. Last season he recorded 15.5 tackles for loss and 10.0 sacks, but his biggest question mark is developing his other skills.

Burns possesses a long, thin frame. With that, he has excellent "get-off" skills for pass rushing, but he can be overmatched in the running game. If Burns becomes a high first-round pick, he will need to do more than just pass rush on third downs. To avoid a specialist role and become a star, he must add more power and strength to his body.