Alex Cora thinks we could see the 'real Chris Sale' in next start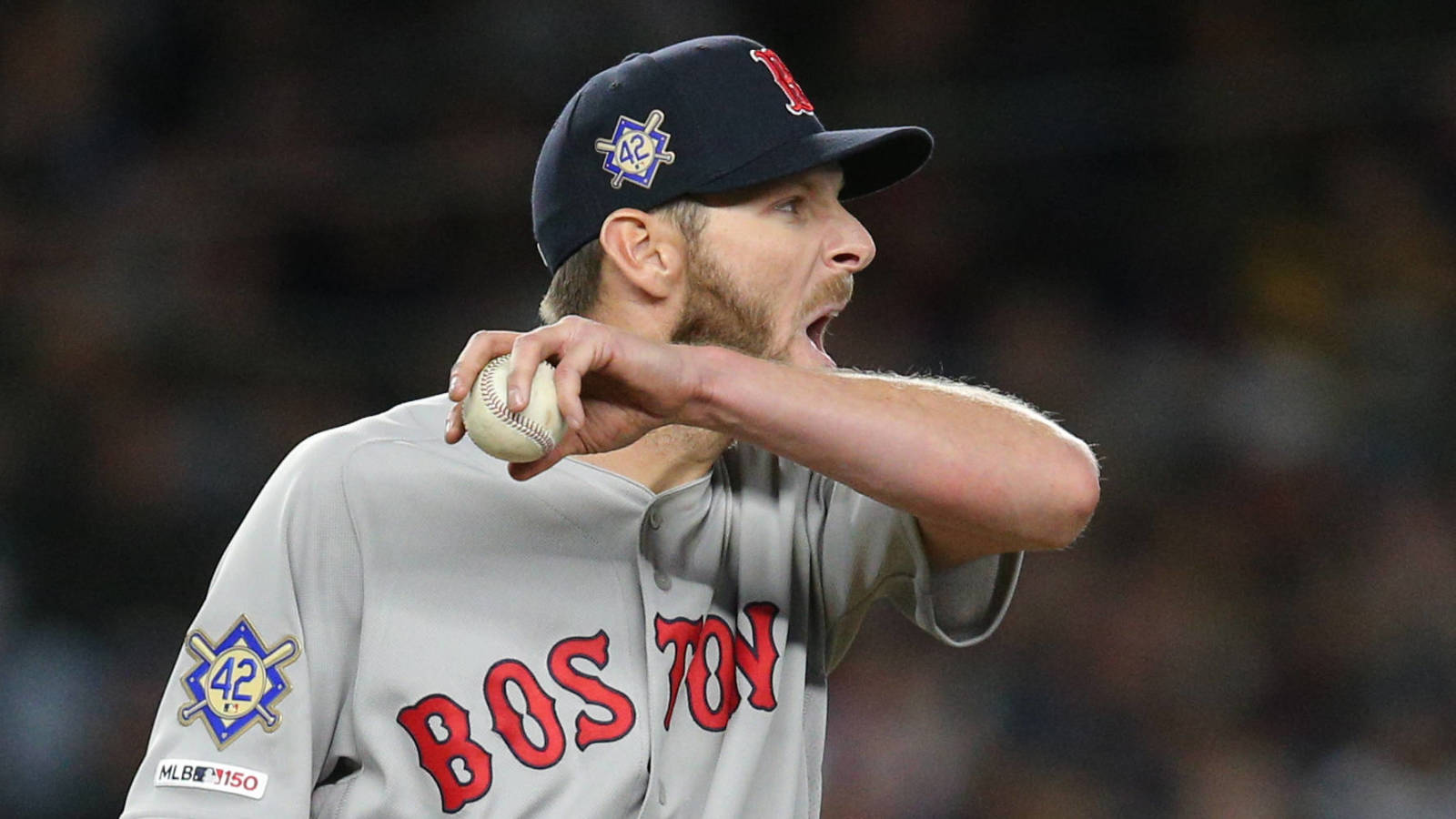 Boston Red Sox ace Chris Sale was roughed up yet again on Tuesday night, this time in an 8-0 blowout loss to the division-rival New York Yankees. The left-hander has lost all four of his starts this season and is off to a horrible start, but his manager thinks he is ready to turn a corner.
After he allowed seven hits and four earned runs over five innings, Sale told reporters, "I just flat-out stink right now." Cora wasn't quite as harsh, and he said he expects to see the "real Chris Sale" in the very near future.
"I'm not gonna be surprised if in his next outing, he's right where we need him to be," Cora said, per Chris Cotillo of MLive.com. "I think stuff-wise, if you compare it to the first three, the velocity was there and the slider was better today. I think he's very close to the quote-on-quote real Chris Sale."
If there was a silver lining from Tuesday night's start, it was that Sale's fastball topped out at about 97 mph after barely reaching the 90s in his previous outings. That is certainly a positive sign, as people were wondering if his shoulder issues from late last season were lingering. Sale said he hopes Cora is right and that it doesn't matter how good his stuff is if he's getting knocked around.
"We better (expletive) hope so," he said when asked about Cora predicting he will turn things around. "Doesn't matter how hard you throw or how fancy it looks. You need to throw up zeros."
In past seasons, Sale has had a tendency to fade late in the year and show signs of fatigue. For whatever reason, the opposite seems true thus far in 2019, and that's a big reason why the Red Sox are 6-12 and suffering from a serious World Series hangover. Regardless of what team legends think about the slow start, Boston needs to get things straightened out.