Russell Wilson is the latest NFL star to set his future terms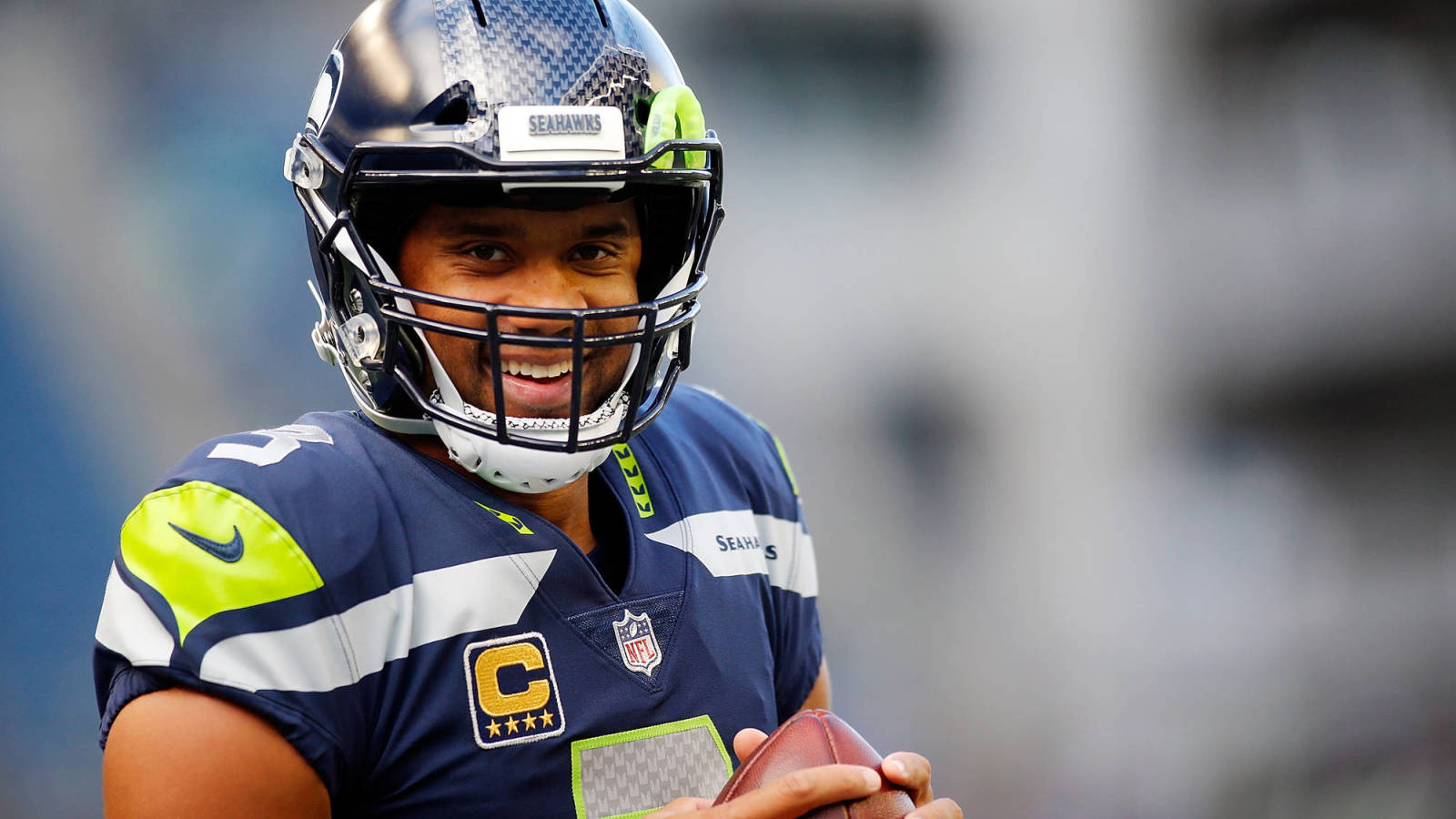 Could it be that Antonio Brown's power play with the Steelers has emboldened other NFL stars to press the issue to get the contracts and the playing situations they desire? It sure seems that way with how Russell Wilson's contract standoff played out.
At the outset of this month, Wilson imposed an April 15 deadline to negotiate a new long-term deal with the Seahawks. His current contract was set to end after the 2019 season. According to Peter King, Wilson indicated to Seattle's front office that if a long-term deal wasn't hashed out by the deadline, the 30-year-old quarterback would be unwilling to negotiate another one with the team at any point. Though he was willing to play under the franchise tag if necessary, Wilson made it clear this was the Seahawks' last chance to lock down the face of the franchise long term. 
Seattle wasn't willing to call his bluff.
Wilson was forceful without resorting to some of the antagonism that Brown used to extricate himself from Pittsburgh. The result was more or less the same: Wilson is staying put but with the new contract he desired. At the 11th hour the Seahawks and Wilson agreed to a four-year extension for $107 million guaranteed, a no-trade clause and a $65 million signing bonus. He usurps Aaron Rodgers as the highest-paid player in the NFL, which is bound to result in a lot of pointless on-field comparisons. Both quarterbacks are very good, and the fact of the matter is that Rodgers' contract came a full year before Wilson's. The price of a great quarterback is always going up, so it makes sense that Wilson's deal is larger whether he's a slightly worse or slightly better quarterback than Rodgers.
To those unfamiliar with NFL contracts, it might seem that players like Brown and Wilson are being unscrupulous tacticians. That reasoning assumes that the teams are ever operating in good faith. After all, fully guaranteed contracts are still an extreme rarity, and franchises are more than happy to terminate contracts once those guarantees are up. The very existence of a salary cap is an effort to suppress wages, and if a player can offset some of that by tying his earnings to overall revenue figures, he's just ensuring his slice of the pie remains the same throughout the course of his deal. And of course there's the franchise tag, which as we've seen can effectively shackle a player to a team if he doesn't want to risk destroying his value on a lucrative but risky one-year deal.
Though Wilson had not brought up the prospect of a trade and said in January he would be willing to play out the 2019 season without a new deal, the situation touched off all sorts of speculation that suggested a looming relocation to New York to play with the Giants. In part, this is likely because of how Brown's standoff played out with the Steelers. But other angles were floated as well. If anything, the couple of days of hype likely helped Wilson apply pressure to the front office.
FOX Sports' Colin Cowherd reported back in February that he heard from entertainment sources that Wilson's wife, the singer Ciara, would prefer to live in New York over Seattle. The influence of the significant others of franchise quarterbacks has been an unfortunate trope that comes up in NFL media from time to time, and it's important to emphasize that even Cowherd's report does not specify she was pressuring Wilson in any way. Now that the deal is made and Wilson is staying in Seattle, that angle seems even sillier in retrospect. In reaction to the news, Ciara came off relieved about the end of the process.
Wilson knew he had a ton of leverage, and he didn't want a repeat of his last contract negotiation that dragged on until the start of training camp. When he arrived in Seattle, despite beating out the expected starter for the job as a rookie not drafted in the first round, Wilson was viewed as capable but also the beneficiary of a great defense. But now it's mostly his hand that guides Seattle's fortunes, a perennial MVP possibility. 
There appears to be a burgeoning realization on the part of NFL stars that a perhaps a good situation is the enemy of the best or most lucrative one, and they're now willing to take aggressive measures to pursue the ideal. Wilson played his hand well, stared down management and made it blink. He gets continuity through the remaining of his peak years and will likely have enough left over in the tank in four years to still get top dollar if he wants to remain a Seahawk for good, or play out his golden years for a needy contender.