10 prospects who could be up before the All-Star break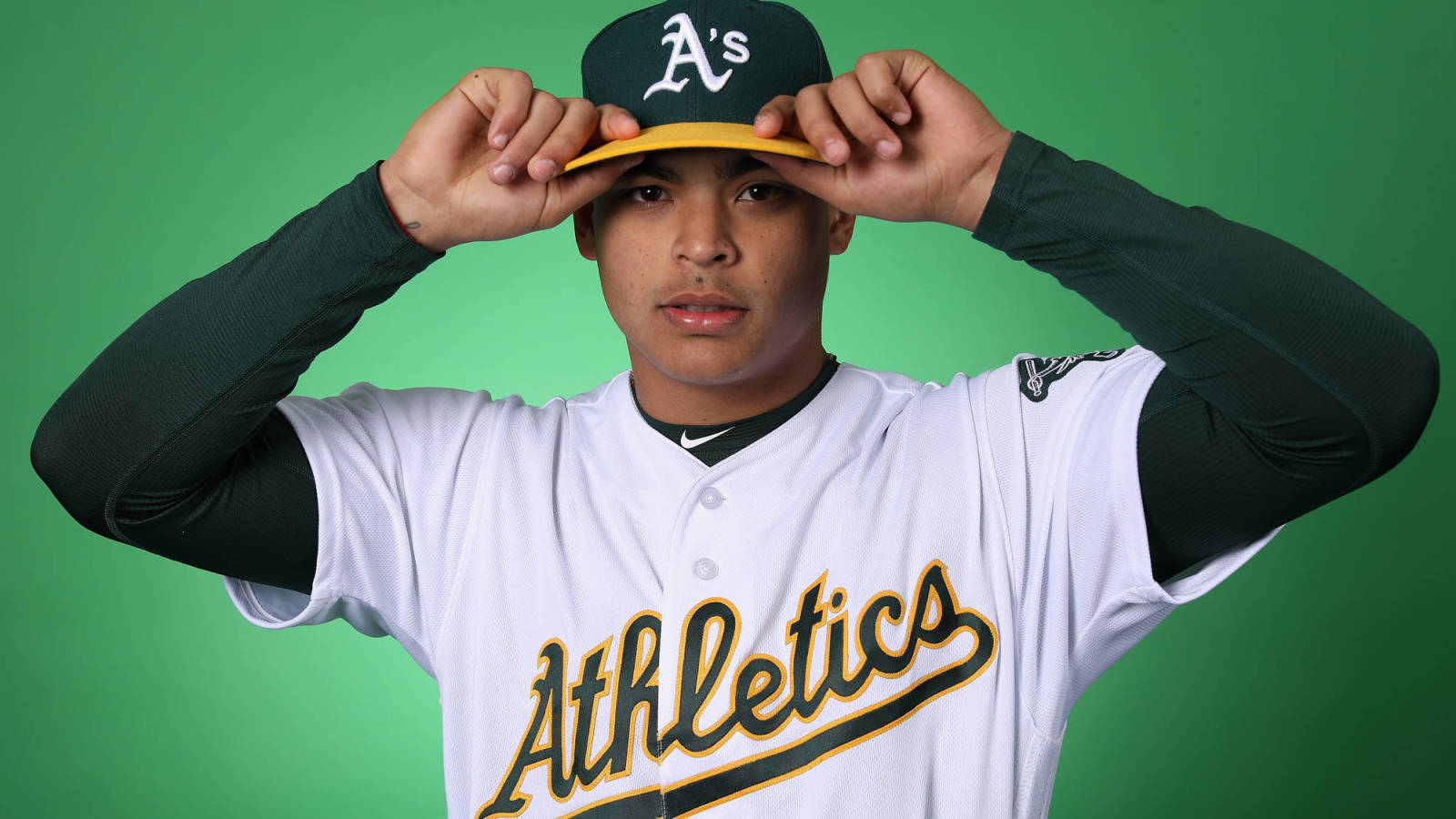 We're a few weeks deep into the regular season, and we're not too far removed from what is the only exciting part of spring training, which is seeing the prospects in living color under the spring sun. Plenty of them tore it up but didn't make the Opening Day rosters for one reason or another. However, there are some prospects who aren't too far away and should be up before the All-Star break. Here's a list of names to keep an eye on to see if they'll be wearing their major league caps sooner rather than later.
The most obvious candidate expected to make an immediate impact in the majors is Vladimir Guerrero Jr. He's the undisputed top prospect in all of baseball, and you could easily make an argument that by the time the season ends, he will be, at the very least, the best player on the Blue Jays roster and, at the most, he will be a shoo-in for Rookie of the Year in the American League.
Guerrero Jr. picked up an injury in spring training, which made it easier for the Blue Jays to say that he needed to work on some things before being called up. I'm pretty sure that we all know what's going on here: Toronto is playing the service time game with Vladito. It's worked for plenty of other teams in the recent past, and the Blue Jays are the latest to manipulate the service time clock for a prized prospect. Fortunately the deadline for the team to acquire another year of team control has come and gone, so hopefully we will see Guerrero Jr. ply his craft at the highest level of baseball in the immediate future.
Meanwhile, Nate Lowe may not be on everybody's radar, and he still might fly under it once he comes up because he plays for the Tampa Bay Rays. Still, he was hitting some moonshots and it was evident that he had light tower power in his bat. He's been impressive at the Triple-A level, so a call-up isn't too far away.
In the meantime, Jesus Luzardo has also seen injury slightly derail his path to the majors. His performance during spring training was so good that he seemed destined to enter Oakland's rotation this season. Instead, he suffered a shoulder injury that considerably slowed his progress. Fortunately he appears to be recovering relatively quickly, and it seems like the A's are expecting him to be ready by June at the earliest. Once he does return, A's fans will surely be excited to see one of the top pitching prospects in all of baseball finally make his much-anticipated major league debut.
Elsewhere in the AL West, Justus Sheffield is another pitching prospect with a lot of positivity surrounding his eventual arrival to the majors. He was the prized acquisition for Seattle when it sent James Paxton to New York, and it sure seems like he's primed to help the Mariners right away.
Sheffield and Luzardo won't be the only exciting young arms in that division, and you have to figure that the rest of the West has to be a tiny bit envious of the Astros, who have a stranglehold on that division and still have help on the way. Forrest Whitley could provide Houston with another infusion of young talent once his is called up. That's music to Houston's ears but grating to those of their rivals.
What about the National League? Actually, one of the top prospects has already helped his team. After getting a taste of the playoffs in 2018, Touki Toussaint started the 2019 season in Triple-A. It didn't take long for the Braves to bring him back, and on the day he got called up he threw six innings of long relief without giving up an earned run. The Braves have plenty of young pitching talent, and he's a prime example.
Another is Mike Soroka . He also got a quick taste of the big leagues, but the flashes he showed were arguably brighter than Toussaint's. Unfortunately he suffered a shoulder injury that took him out of action for the later stages of the 2018 season. He's made a full recovery and has already been in consideration to make a spot start. If that happens, he could be added to the Atlanta rotation.
While the Braves may prefer to throw their pitching prospects to the fire, the Pirates are taking a more patient approach. Mitch Keller spent all of 2018 in Triple-A, and that's where he started 2019 as well. However, it would be a safe bet to assume that he won't finish 2019 there. At worst, it'll be a case of him getting a look in September. At best, he'll be up as soon as a rotation spot opens up.
In other NL Central news, Cincinnati's Nick Senzel is still in Triple-A. He suffered a sprained ankle that may keep him in the minors for a while once he recovers and returns to game action. His agent is none too pleased about this and believes the Reds are playing the service time game. It would have been difficult for them to deny that if Senzel were healthy, just like it'll be hard to deny that he'll easily be one of the most talented players in Cincinnati once he finally comes up.
While Brendan Rodgers probably isn't as close as Senzel is to the majors, there's still a decent chance that we're going to see them both in the big leagues. Rodgers had a great spring training with the Rockies, and it seems that the only thing stopping him from being up right now is that there isn't an open spot. While it's more likely that we'll see him in September, there's always a chance that he could continue his tear in Triple-A and give Colorado no choice but to call him up. Time will tell.