Watch: Alex Ovechkin knocks out Andrei Svechnikov in fight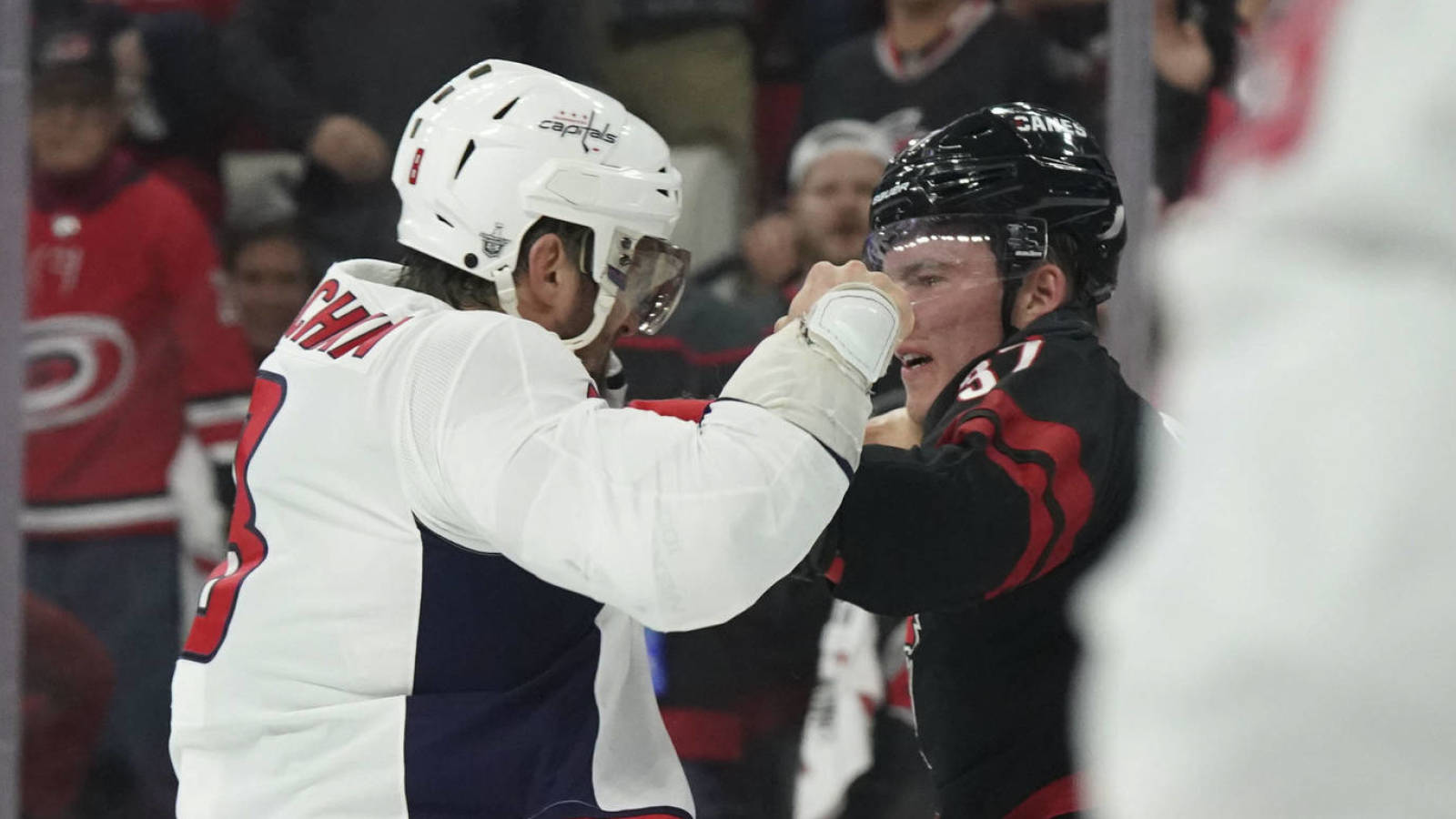 Alex Ovechkin wasn't looking to get into a fight during Game 3 of the Carolina Hurricanes-Washington Capitals first round playoff series on Monday night, but once he engaged, he looked to end it quickly.
Carolina's Andrei Svechnikov kept dogging Ovechkin, trying to bait him into a fight during the first period. Ovechkin seemed to be declining at first but then dropped gloves.
He took a shot or two and then unloaded two big right hands to drop Svechnikov: