Nazem Kadri facing potential suspension for hit on Jake DeBrusk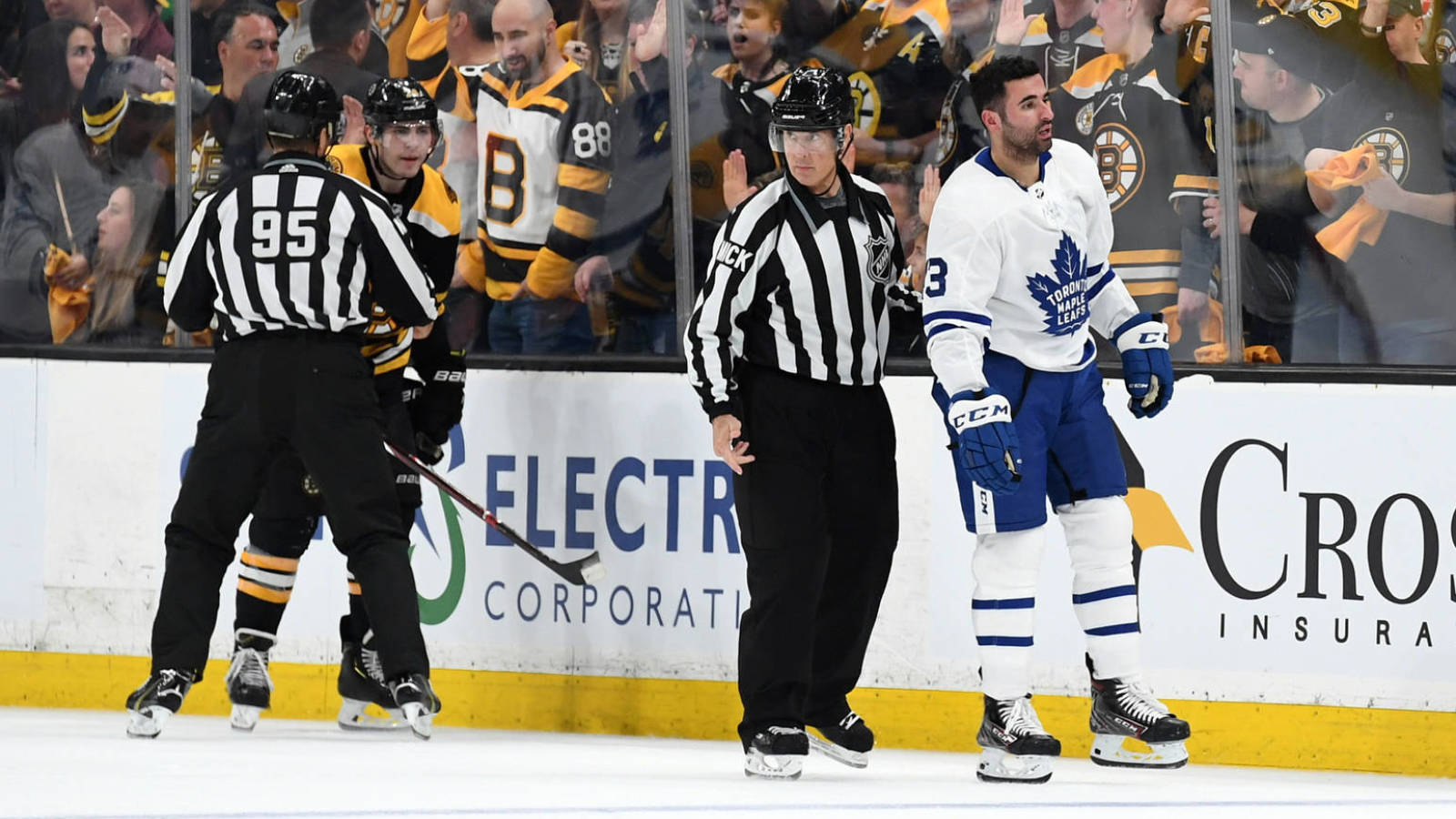 Nazem Kadri is facing another suspension for a hit on Jake DeBrusk during Game 2 of the first round playoff series between the Boston Bruins and Toronto Maple Leafs.
Kadri and DeBrusk were fighting all game. They picked up a 2-minute penalty for roughing in the first, and then Kadri left the game after a knee-to-knee hit from DeBrusk late in the second period.
Things between them got even worse in the third period when Kadri crosschecked DeBrusk with this dirty shot: