Biggest takeaways from the first day of the NBA playoffs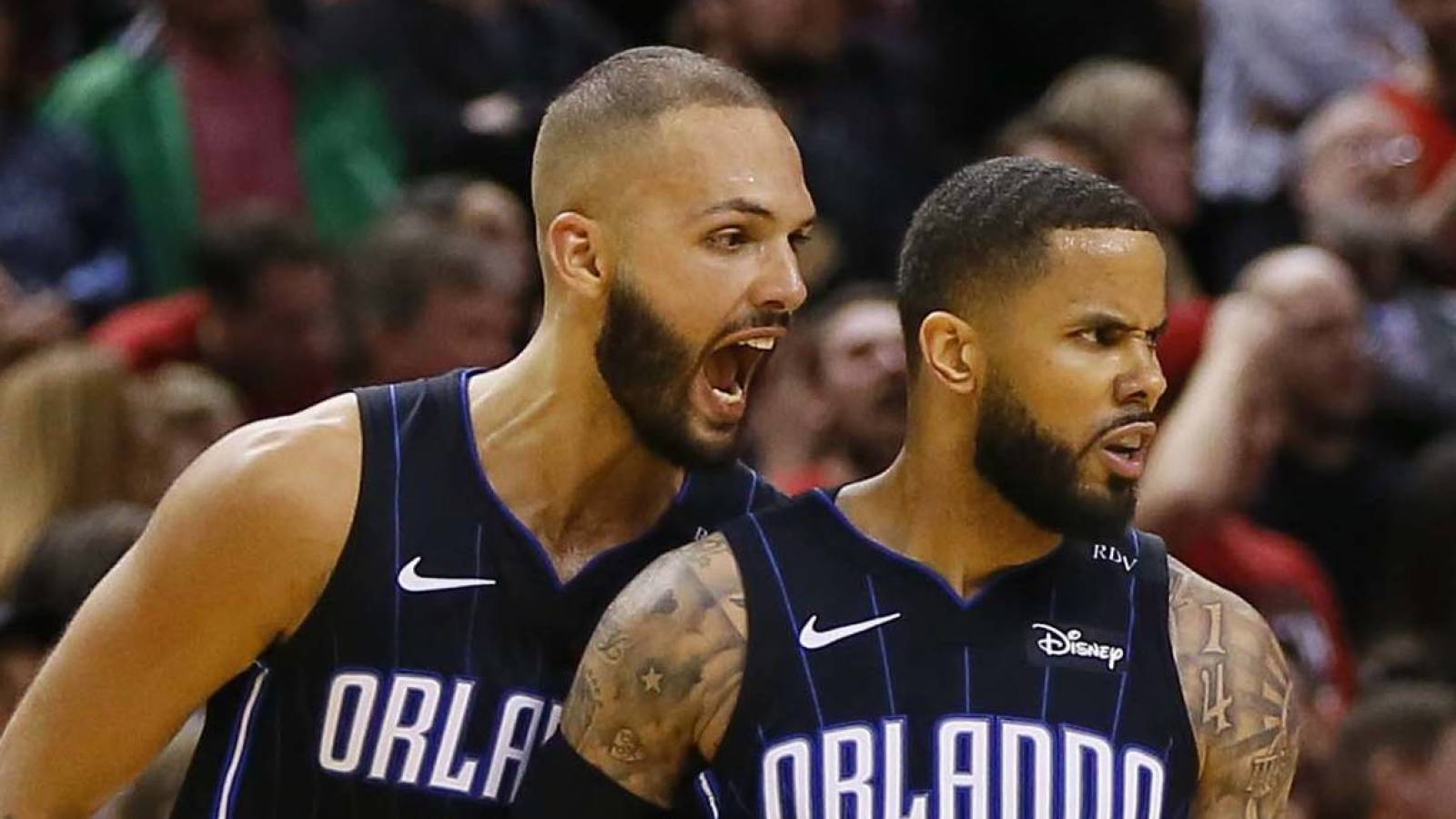 It's the middle of April, which marks greatest gift to NBA fans: the start of the playoffs. The best part about the beginning of the first round is that there are four games played in succession, giving fans a full day and night of contests to watch. Starting with Game 1 of the Brooklyn Nets-Philadelphia 76ers series, there were a couple of surprises, and plenty more to watch.
Here are some of the biggest takeaways from the first day of the 2019 NBA postseason.
1) 76ers dial up a stinker
The Philadelphia 76ers kicked off the day with the worst performance of any team, which was capped with an embarrassing moment. Philly fell behind late in the first quarter and continued to trail early in the second when they subbed out Jimmy Butler and Tobias Harris, allowing Brooklyn to take advantage. Joel Embiid, who was playing his first game in a week because of a knee injury, seemed off and could not find his stroke. He went 5/15 from the field and missed all five three-point shots he attempted. Compounding matters was his involvement in a publicized incident; TV cameras caught him looking at teammate Amir Johnson's cellphone while on the bench. The incident led to plenty of questions about his and the team's focus considering they lost by nine points and trailed the entire fourth quarter.
They won't be going very far if Embiid isn't at full strength, which he doesn't appear to be.
2) Kyle Lowry's playoff woes continue to haunt him
Lowry is a career 42.4 percent shooter in the regular season. Up until two years ago, the postseason had been a different story for him. In his first four postseasons (one with Houston and three with Toronto), Lowry had never shot better than 40.4 percent from the field in a single postseason. His struggles became a major talking point three years ago. Lowry finally turned things around the last two years prior to being swept by LeBron's Cavaliers, but on Saturday, his issues returned. Lowry went 0-7 from the field, which included six missed threes. He had 7 rebounds and 8 assists but failed to score a point as Orlando won in Toronto 104-101.
We don't expect Lowry to be this bad the rest of the series, nor do we expect the Magic to keep making 48 percent of their threes. But Lowry's status is something to watch; the Raptors don't want to see him struggle again and potentially spiral.
3) Clippers and Warriors remain as chippy as ever
The Clippers and Warriors proved that things remain as chippy as ever in their mostly one-sided rivalry. Patrick Beverley and Kevin Durant were ejected in the fourth quarter after being hit with their second double-technical fouls of the quarter. They had been jawing at each other much of the night as the thorny Beverley tried to guard the much taller former MVP. And right after the first half ended, Doc Rivers got a tech for complaining about the officiating, which included a technical call on Danilo Gallinari that he didn't like.
The 8th-seeded Clippers are unlikely to give the favored Warriors a true test, so expect them to continue to do what they can to try and take Golden State out of their game. It didn't work in Game 1.
4) Steph Curry was unstoppable
If you're wondering why the Clippers had no shot of winning Game 1, look no further than Curry. Chef Curry was hot from the field, going 11/16, including 8/12 on threes. He racked up 38 points, 7 assists, and an unlikely 15 rebounds in the game. He also passed Ray Allen for most career postseason 3-pointers with 386, and that number is only growing. He was a plus-27 in the game and keyed the win. When he's shooting as hot as he did, there isn't much of a chance for opponents. One thing to watch with him is his ankle, as a late-game shoe switch sparked questions.
5) Nuggets go cold in playoff return
The Nuggets returned to the postseason for the first time since 2013, though their first game did not go the way they would have liked. They shot poorly all game and really couldn't make a shot from beyond the arc. They were 6/28 on threes (21.4 percent), with only three of those shots being made by their starters. Jamal Murray couldn't buy a bucket and went 8/24, missing all six of his threes. He missed an open jumper that could have given Denver the lead in the final minute and then turned the ball over on their final possession. It was a very forgettable game for him and the Nuggets overall. The good news is they have at least three more games to get their shooting fixed.