2019 Amateur Draft Pool Allocations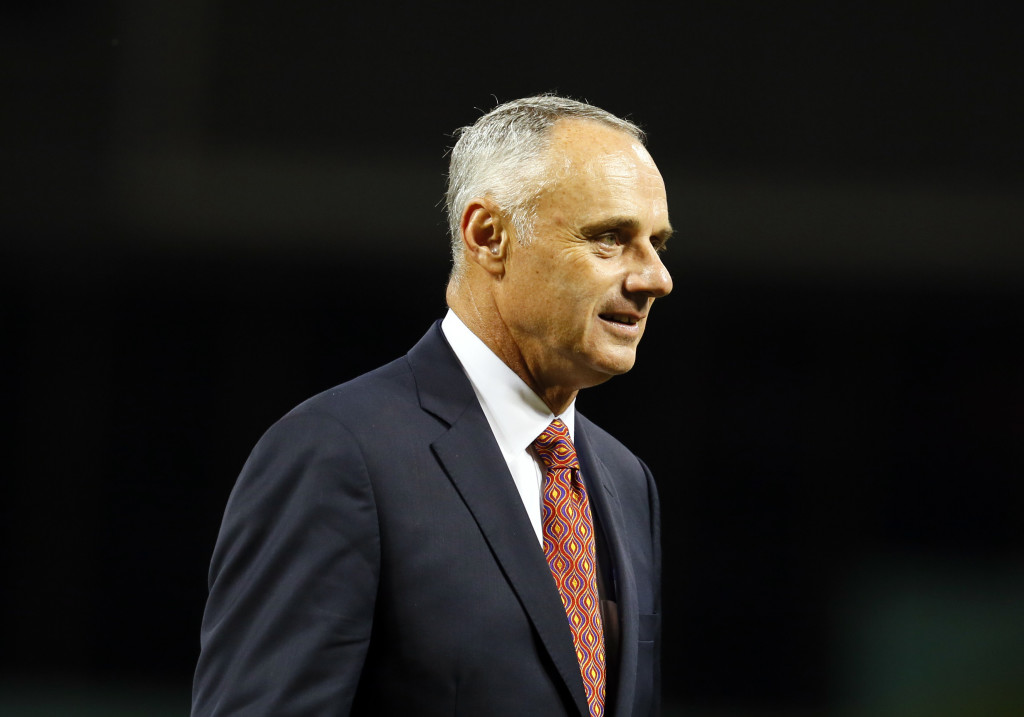 With less than two months away from the 2019 amateur draft, thing are starting to come into focus. Draft analysis is hitting full stride … Baseball America just produced its ranking of 300 prospects; Fangraphs has updated its prospect board; ESPN.com's Keith Law released rankings not long ago (Insider link).
[RELATED: 2019-20 International Bonus Pools]
As always, spending power is key. Baseball America's Carlos Collazo has compiled all the key financial info for this year's festivities. While the outcome of the still-pending free agencies of Craig Kimbrel and Dallas Keuchel could still shift things around, the situation is mostly set at this point. (Click to find out what selections teams would lose by signing one of those players before the draft and what picks their former teams could stand to gain.)
As Collazo explains, the Diamondbacks are in a power position in the draft. Though they won't pick until the 16th slot, the club has accumulated a variety of lofty selections and has over $2MM more to work with than any other club.
You can find the slot bonus allocation and pick basis (compensation, competitive balance, etc) for every single selection in the draft at the above BA link. We'll just run through the total bonus pools for every team here:
Diamondbacks: $16,093,700
Orioles: $13,821,300
Royals: $13,108,000
Marlins: $13,045,000
White Sox: $11,565,500
Braves: $11,532,200
Rangers: $11,023,100
Padres: $10,758,900
Tigers: $10,402,500
Rays: $10,333,800
Pirates: $9,944,000
Twins: $9,905,800
Reds: $9,528,600
Giants: $8,714,500
Blue Jays: $8,463,300
Mets: $8,224,600
Dodgers: $8,069,100
Angels: $7,608,700
Mariners: $7,559,000
Yankees: $7,455,300
Rockies: $7,092,300
Cardinals: $6,903,500
Phillies: $6,475,800
Indians: $6,148,100
Nationals: $5,979,600
Cubs: $5,826,900
Athletics: $5,605,900
Astros: $5,355,100
Brewers: $5,148,200
Red Sox: $4,788,100