Duke's R.J. Barrett entering 2019 NBA Draft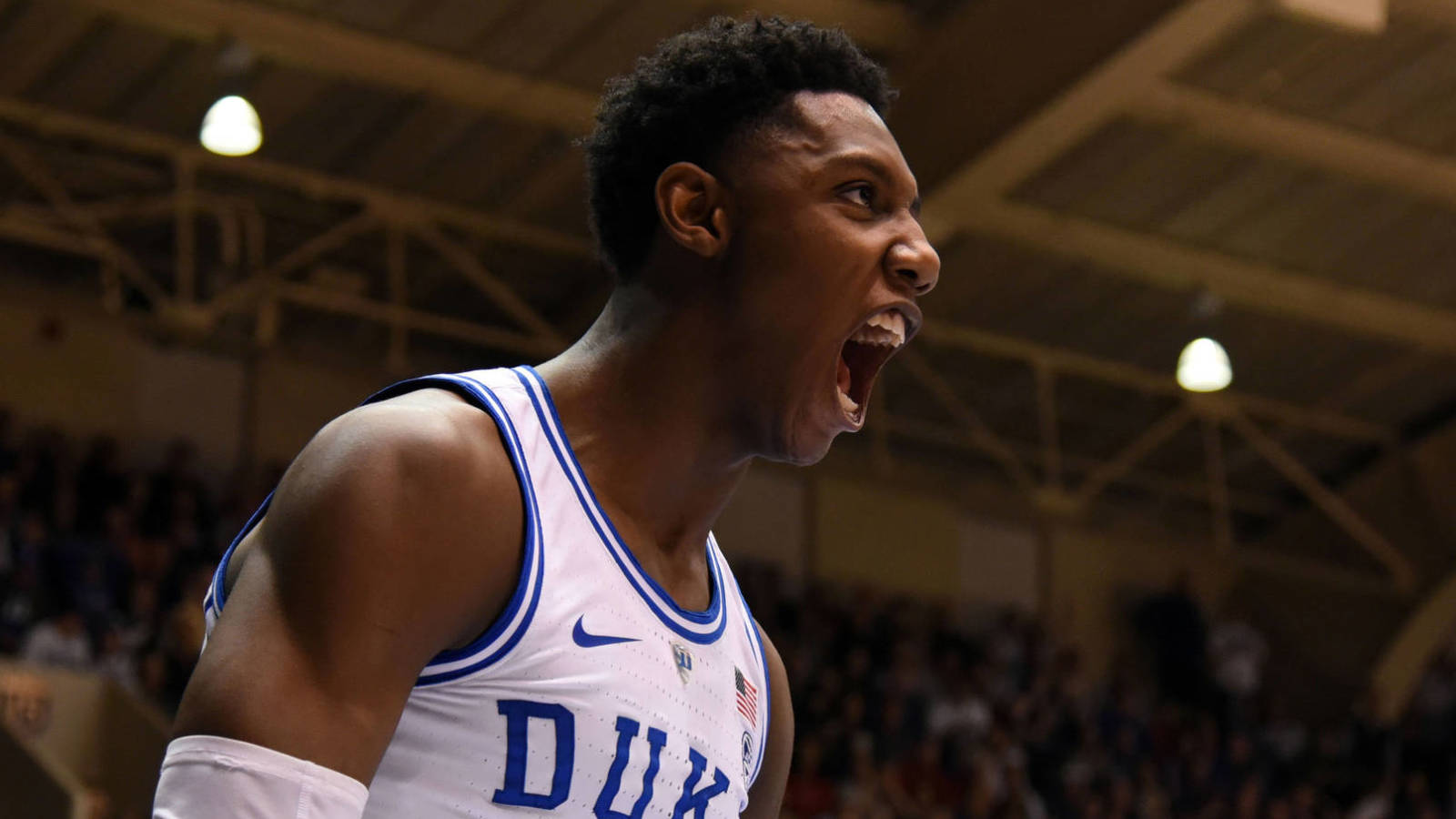 Duke wing R.J. Barrett, one of the top prospects in this year's draft class, has formally confirmed that he's declaring for the 2019 NBA draft, posting a video on Twitter to announce his decision.
In his freshman year with the Blue Devils, Barrett was one of the most productive players in the country, averaging 22.6 PPG, 7.6 RPG and 4.3 APG with a .454/.308/.665 shooting line. He currently ranks as the No. 3 prospect on Jonathan Givony's big board at ESPN.com, behind only teammate Zion Williamson and Murray State point guard Ja Morant.
As Givony details in his scouting report, Barrett is a "versatile, intelligent player with terrific scoring instincts" who is capable of playing on or off the ball. He also has good physical tools, with the sort of size and athleticism that should transition well to the NBA.
Barrett's outside shooting and efficiency are areas to focus on as he prepares to go pro. According to Givony, some NBA scouts also question his overall upside, comparing him to second-tier NBA stars like Jimmy Butler and DeMar DeRozan.
Nonetheless, Barrett figures to be one of the first few players to come off the board this June. While he technically has until May 29 to reconsider and withdraw his name, he looks like a lock to keep his name in this year's draft pool.