Anthony Davis pleads ignorance on 'That's All Folks!' shirt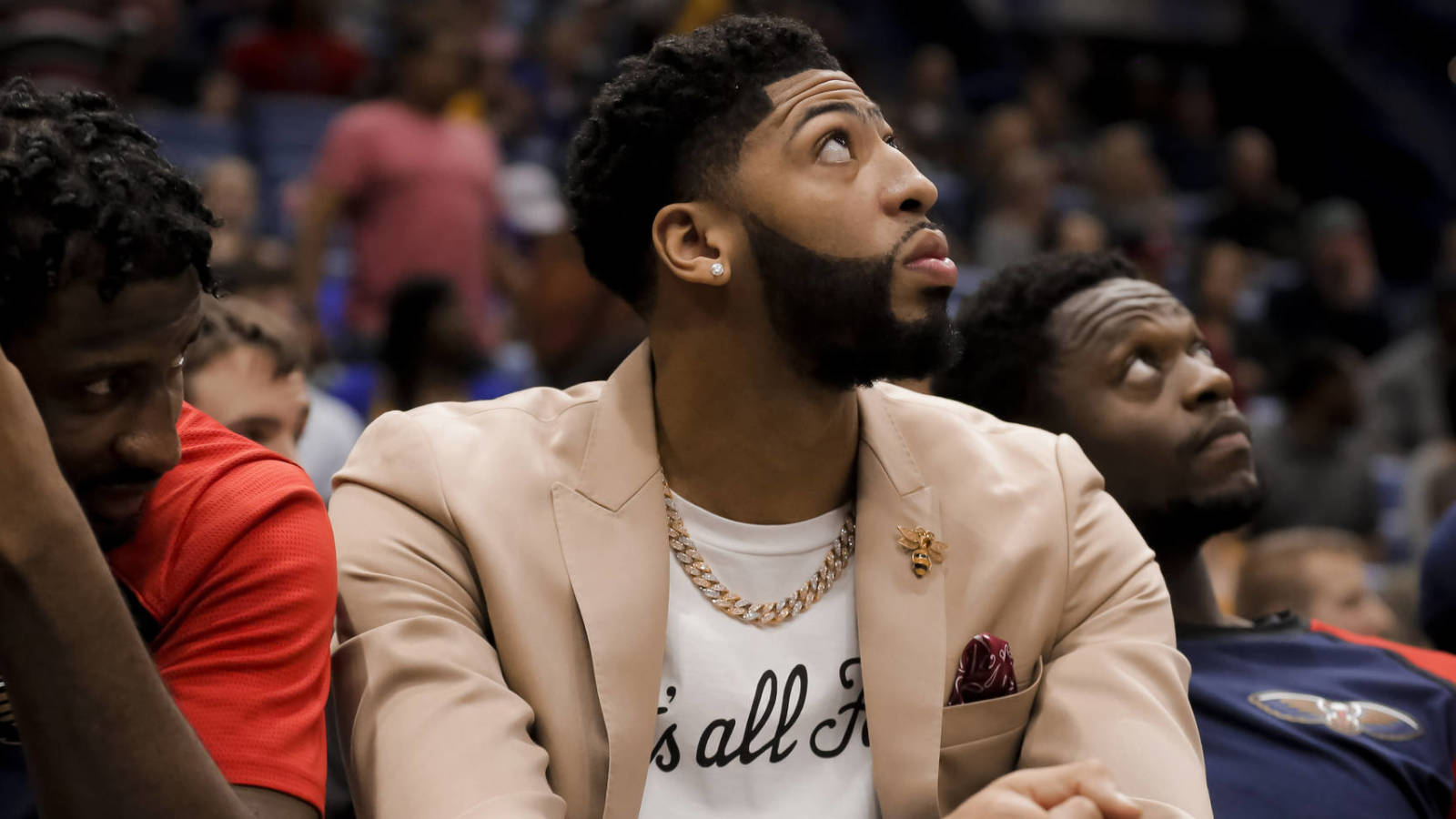 Anthony Davis raised some eyebrows with his choice of attire for the New Orleans Pelicans' season finale Tuesday night, but the superstar has since pleaded ignorance on any hidden meaning.
Davis, not suiting up for the Pelicans' 112-103 loss to the Golden State Warriors, donned a shirt bearing the Looney Tunes catchphrase, "That's All Folks!" To most onlookers, the shirt was seemingly an indication Davis is confident his time in New Orleans is at an end.
Davis played coy when asked about the shirt, saying it was selected for him and he was not sure who picked it out.
Many NBA players presumably have handlers, style consultants and the like who choose their attire on a day-to-day basis. That said, odds are said players take a look at what they're going to wear before pulling it off the hanger and putting it on. Further, Davis obviously could have elected to pass on the shirt and opted for something that was less likely to cause a stir.
Davis, however, was nevertheless remarkably candid while discussing his uncertain future Wednesday morning, but some of the scenes that played out involving him were certainly strange.
The expectation is that the Pelicans will figure out a way to get maximum value this summer for Davis and will be able to trade him, thus ridding the team of the aggravation of dealing with such a distraction all next season. Then again, stranger things have happened, so it remains to be seen what is in store for Davis this summer.