Whether it's with Rosen or a rookie, Jay Gruden says Washington needs to win now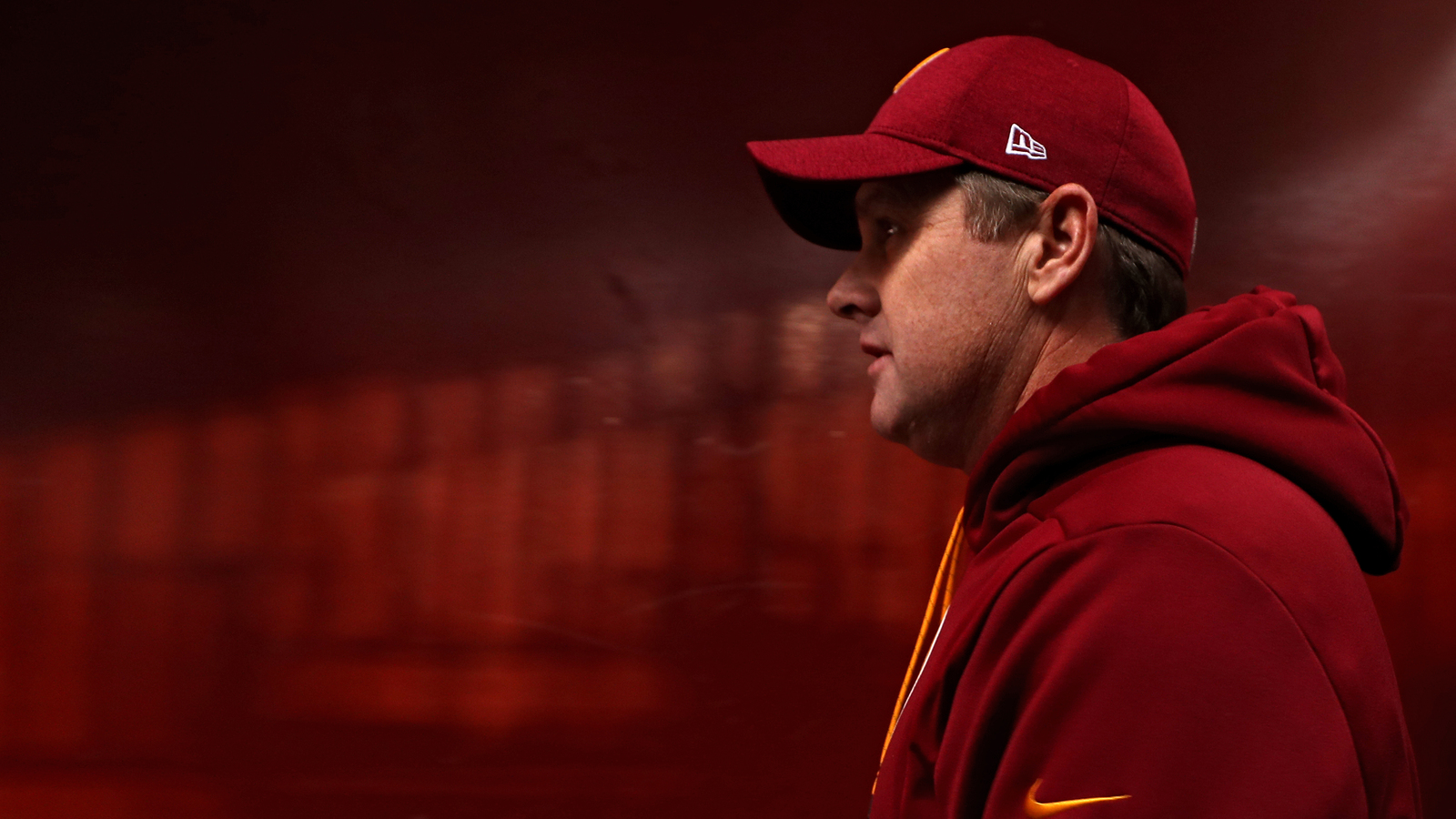 A team coming off a 7-9 season, its third straight without a playoff appearance — and presently slated to start a journeyman at quarterback — perhaps doesn't smack of championship potential. Yet there was Washington head coach Jay Gruden this past week assuring the media that the 'Skins are in win-now mode.
Even the most optimistic fans peg Washington as having more than a puncher's chance at a wild-card berth, or if things really shake out in its favor, an NFC East title that wouldn't come with a first-round bye. But it makes sense for Gruden to stress being as successful as possible in 2019 — he's entering his sixth season as Washington's head coach, having made the postseason just once in the previous five years and winning more than 10 games exactly zero times.
Following a career year in Minnesota in 2017 that ended in an NFC championship appearance, current Washington QB Case Keenum came back to earth with Denver last season, playing at a pedestrian level more in keeping with the rest of his seven-year pro career. The 'Skins acquisition of Keenum this offseason arrived with little fanfare, much in contrast to the year before when they brought on Alex Smith to replace the acrimoniously departed Kirk Cousins. It felt, if anything, like an insurance policy to keep the likes of Mark Sanchez from potentially starting more games.
In 2017 Washington was among the most injury-riddled teams in the league. This past season the team arguably overachieved in the first half of the year, jumping out to a 5-2 start, though only one of those wins came against a team that went on to make the playoffs, while both losses were to eventual postseason teams. But the quantity of injuries wasn't the problem in 2018. Rather, it was the cataclysmic loss of a solid starting quarterback with nary a capable backup behind him.
Josh Norman in January said the 'Skins would have won the Super Bowl had Alex Smith not suffered a compound fracture in his right leg that not only cost him the last two months of the 2018 season but likely all of the 2019 season as well. That might be a stretch, but with Smith Washington would have at least been in better shape to vie for a postseason berth.
Some have speculated that the crushing loss of Smith has bought Gruden more leeway than he deserves and that he's likely safe through 2019, barring a complete meltdown. The way the coach is speaking and the possible designs that Washington has to improve its situation under center should lead one to believe his job security may very well boil down to playoffs or bust.
Washington is among the favorites to acquire quarterback Josh Rosen, the 10th overall pick in 2018, from Arizona if the Cardinals in fact decide to trade him and take Kyler Murray with the first pick in the upcoming draft. Some have said that Keenum could be part of the trade, for factors beyond the not insignificant fact that he has far more experience than any of the other reserve quarterbacks on Arizona's roster: