Watch: Steph Curry twists ankle during Warriors game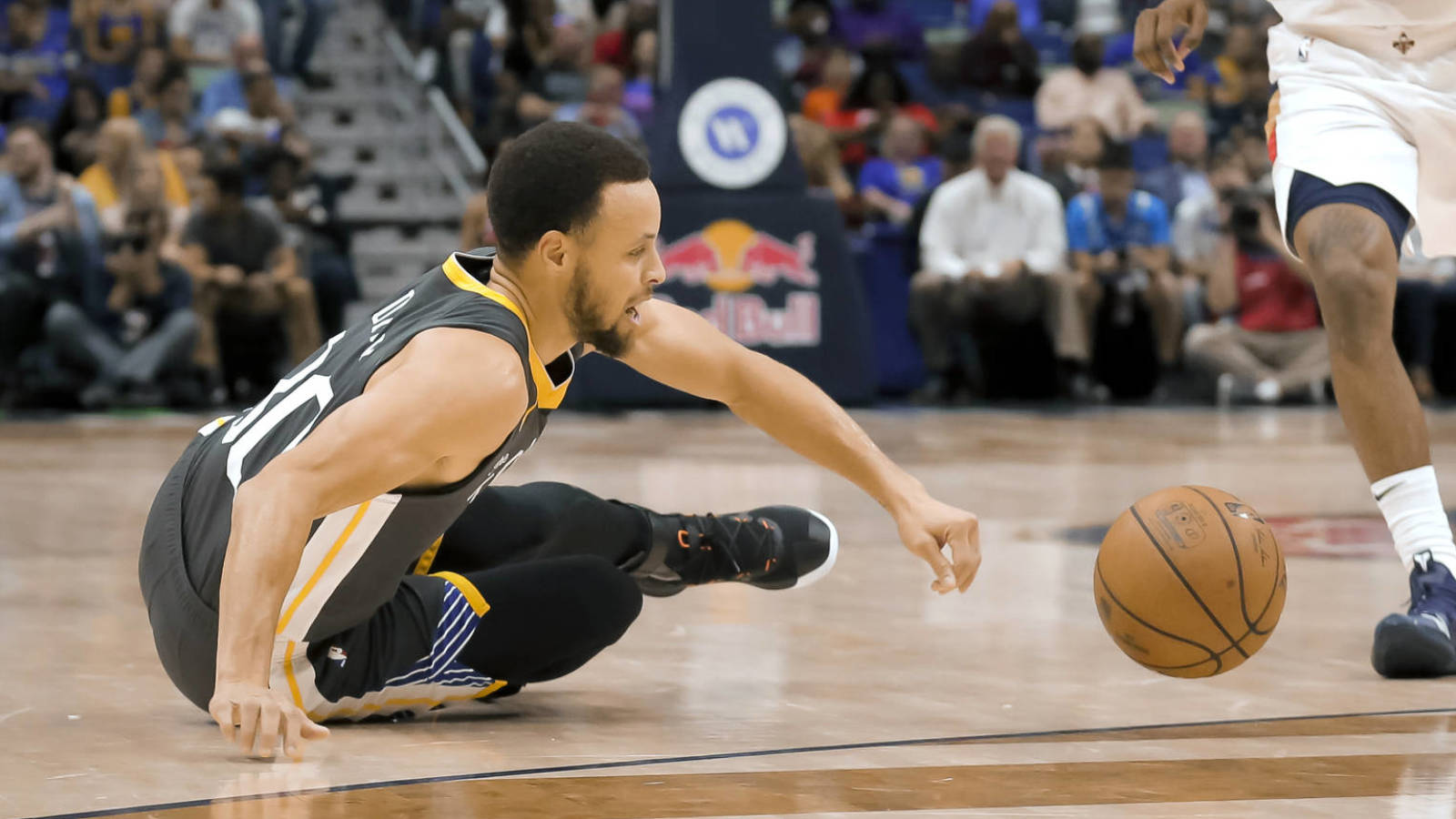 The Golden State Warriors only have two games left in the regular season and probably only wanted to make sure they escaped both healthy. Unfortunately that did not happen.
Steph Curry left Tuesday night's game at New Orleans in the first quarter after twisting his right ankle:
Curry tried to play through it at first but later asked out of the game and went to the locker room.
Curry has sprained his ankle multiple times this season and has dealt with ankle injuries throughout his career, to the point that it's almost a chronic issue for him. He had five points in nine minutes before exiting the game. The two-time NBA MVP is averaging 27.6 points per game this season.