Mike Trout day-to-day after leaving game with groin strain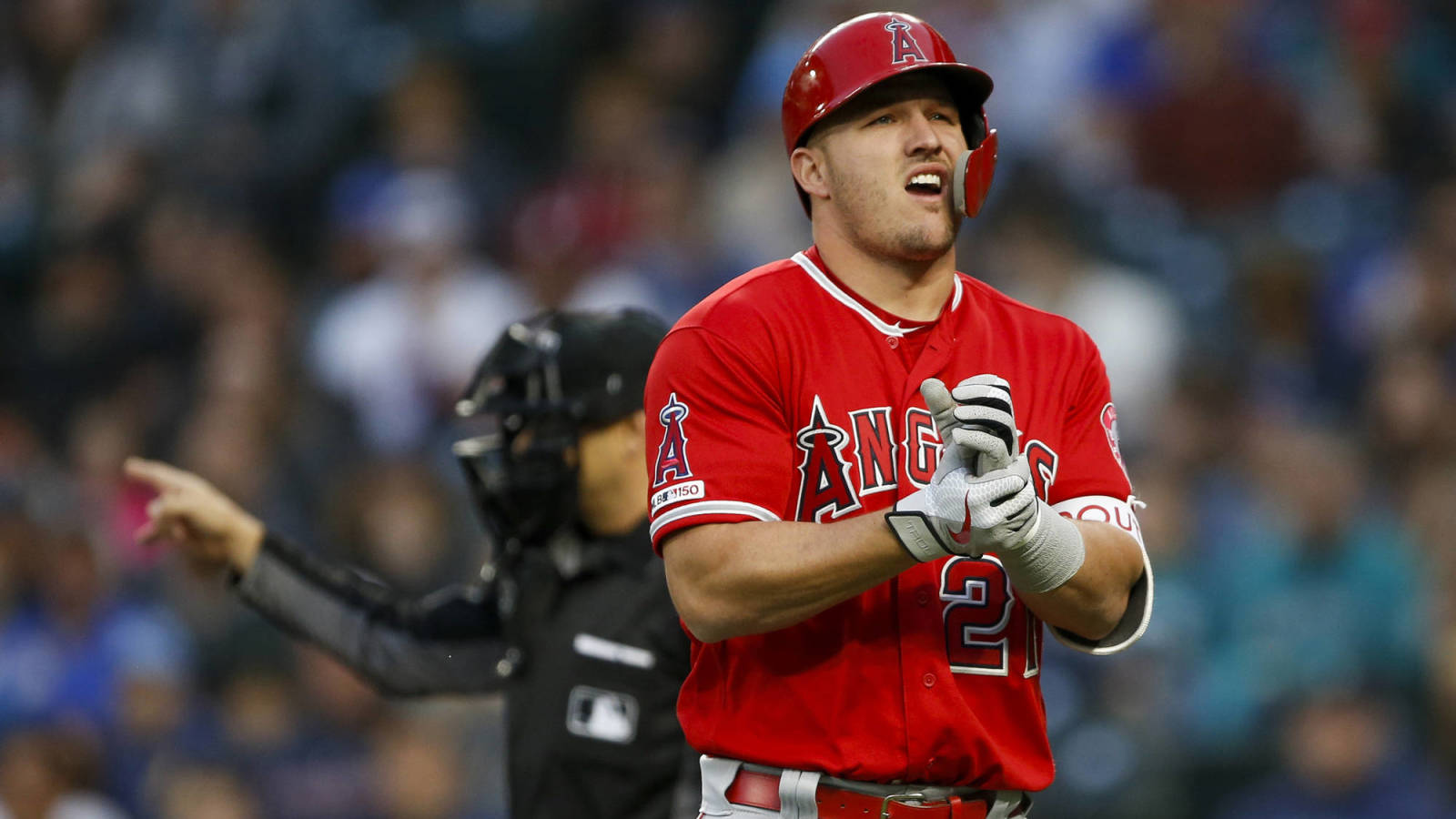 Mike Trout is day-to-day after leaving Tuesday night's Los Angeles Angels game with a strained groin.
Trout appeared to hurt his groin on a slide into second base on a fielder's choice that ended the bottom of the second against the Milwaukee Brewers. He was replaced in center field by Peter Bourjos in the fourth, and the Angels later explained why.