Davante Adams, ex-Packers WR defend Aaron Rodgers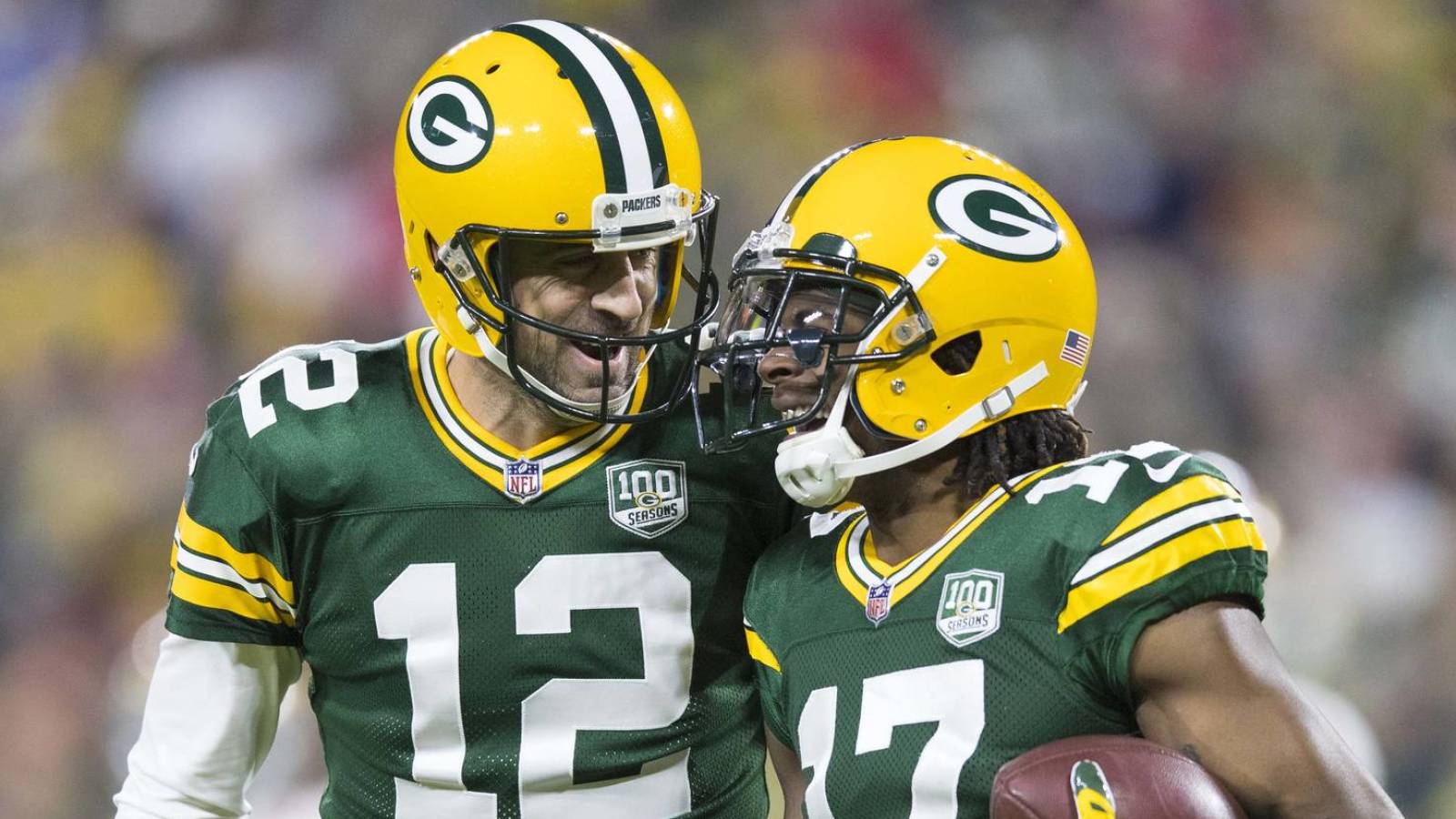 Aaron Rodgers tried to defend himself on Monday over a bombshell story that painted him in a negative light, and some of his current and former teammates have begun doing the same.
Davante Adams, Rodgers' favorite target in Green Bay, blasted Bleacher Report's Tyler Dunne for speaking on a subject without gathering all the facts. In particular, Adams took exception to a claim from an anonymous source that Rodgers told rookie wide receiver Equanimeous St. Brown to run a different route from what former head coach Mike McCarthy called during a game last season. According to Dunne's source, St. Brown had to tell a position coach he was "improvising" when the play didn't work out because he didn't want to throw Rodgers under the bus.
Rodgers said Monday that the play in question was a conversion route in which he and St. Brown were not on the same page. Adams says that is "100% accurate."
"100% accurate. Thats what kills me man. Drag a HOF QB's name thru the mud behind something you have zero clue about," Adams wrote in a tweet. "New rule: Dont speak on s–t unless u know all the facts. To whom it may concern…."
Adams drew an absurd 169 targets from Rodgers last season and has caught 35 touchdowns over the past three years, so you might think his opinion is a bit biased. However, former Packers wide receiver Jeff Janis, who was with the team from 2014-2017, defended both Rodgers and McCarthy and refuted the notion that he wound up in the quarterback's "doghouse."