10 bold Masters predictions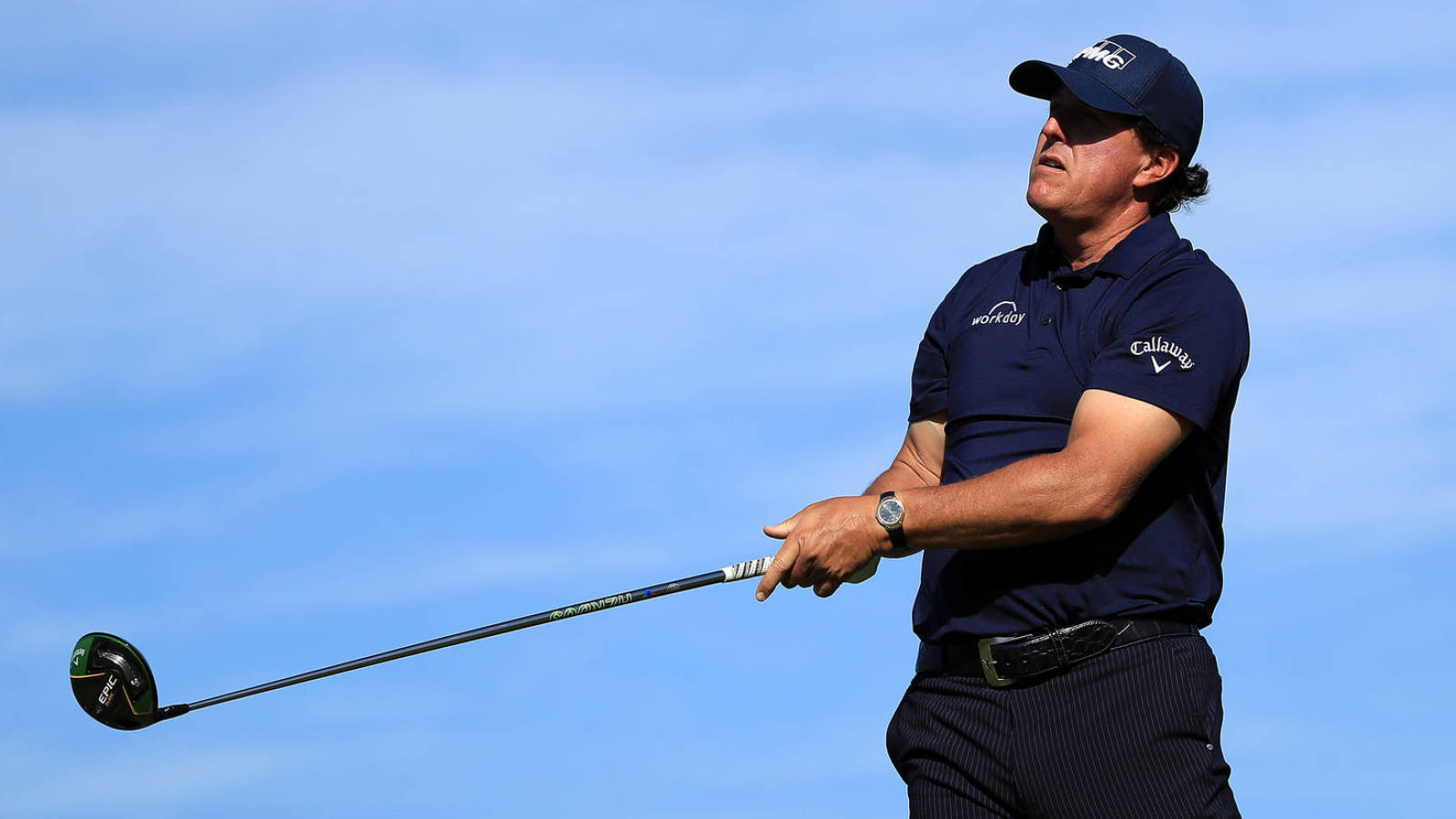 It's Masters week. For most golf fans, it is the most exciting time of the season. And while there are plenty of predictions out there as to who will don the green jacket in 2019, let's go a little deeper — and maybe even have some fun.
So as we wait to catch that first glimpse of the azaleas and/or the soothing shot-by-shot tones of Jim Nantz, here are 10 somewhat intriguing offerings or ideas that could play out this weekend at Augusta National.
Lefty will find his way into contention
With three Masters victories during his illustrious golf career, Phil Mickelson contending for this title should not seem out of place. Then again, Phil has fared no better than a tie for 22nd in his last three competitive rounds at Augusta. That stretch also included a missed a cut (in 2016). Last season Mickelson failed to crack the top 20 in any major, but his win at Pebble Beach in 2019 offers hope that he can be a factor this week.
Hovland won't play like an amateur
The casual golf fan probably is not familiar with the name Viktor Hovland. But by the time the 2019 Masters comes to an end, his name should be known going forward. The Norwegian, who stars for Oklahoma State, is the reigning U.S. Amateur champion and has the kind of game that's capable of getting galleries to take notice; he's also the first golfer from Norway to play in the event. Don't be surprised if Hovland not only makes the cut but also finds himself inside the top 20 by Sunday's end.
There will be time at the top for Couples
At age 59, there's obvious curiosity as to when Fred Couples might make his Masters swan song. That does not appear to be this year. It makes sense, considering the 1992 winner at Augusta has missed the cut just once in his last eight Masters starts. Furthermore, he's finished among the top 20 six of those times. So it would not be surprising to see Couples lead the event at some point this week, even if it's early or after a couple of holes.
That one to watch
Looking for a dark horse, try South Korea's Si Woo Kim. He's won twice on the PGA Tour since 2016 and has four top-10 finishes this season, including a tie for fourth at last week's Texas Open. He tied for 24th at the Masters in 2018, and there's a lot to suggest he will be better than that performance this season. Don't be surprised if he's hovering around the top of the leaderboard at some point this weekend at Augusta.
Don't count Spieth out – sort of
Spieth probably won't win the Masters this weekend, but he will contend. Yes, going out on a limb, huh? Not really, but some pundits feel Spieth will full-out struggle at Augusta. But even during his current drought that has wreaked havoc on his confidence, he should feel at home in Augusta. He won there in 2015 and finished inside the top three on three other occasions, including 2018. While Spieth might not be among the final groups on Sunday, we think another top 10 is possible.
Molinari will lead all Europeans
There are obviously plenty of great golfers from Europe in this week's Masters field, but 2018 Ryder Cup hero Francesco Molinari might be the best of the bunch. OK, the Italian has not finished better than a tie for 19th in seven starts at Augusta, but after winning the Open Championship last year, he went T6 at the PGA Championship. Molinari has shown he can be a force in big-time events, so there is a good chance he'll finish the highest among European contenders this weekend.
We're gonna need more time
For the second time in three years, the Masters will be decided in a playoff. In 2017, Sergio Garcia needed sudden-death to top Justin Rose for his first major championship. It was the 17th time the Masters was won in a playoff. With a field this strong, and not a lot of players in it overall (87), golf fans could be in for quite an entertaining tournament — one that might just be too good to crown a winner after four rounds.
That first-timer trend will continue…
For those not keeping score at home, the last four Masters champions — Spieth, Danny Willett, Garcia and Patrick Reed — also won their first major at this tournament. We think that run of first-time major champions will continue in 2019. Why? Because there are too many good golfers still searching for a major title who are playing well enough to win this weekend…like Matt Kuchar, Xander Schauffele, Paul Casey and Jon Rahm — just to name a few.
…and Fowler will be that man
Come on, it has to happen at some point, right? Rickie Fowler's time will come at Augusta this weekend, and he will finally get the major monkey off his back — that's covered by a brightly colored Puma shirt. Fowler is currently 10th on the PGA Tour Money List, won the Phoenix Open and finished second at Augusta in 2018. He's in contention for everything, and it seems his game is strong enough to get over the hill.
The Augusta weekend won't include Tiger
All eyes will be on Tiger Woods this week at Augusta, and rightfully so. He's played the Masters just twice in the last five years, and last season he finished tied for 32nd. He sits 14-to-1 to win the event for the first time since 2005. While he's posted two top 10s during the 2018-19 season, not only won't Woods contend in the tournament, but he also will shockingly miss the cut. Sure, the field is not large, but call it a hunch. How's that for being bold!