Report: Some agents believe Durant-Irving pairing on Knicks is inevitable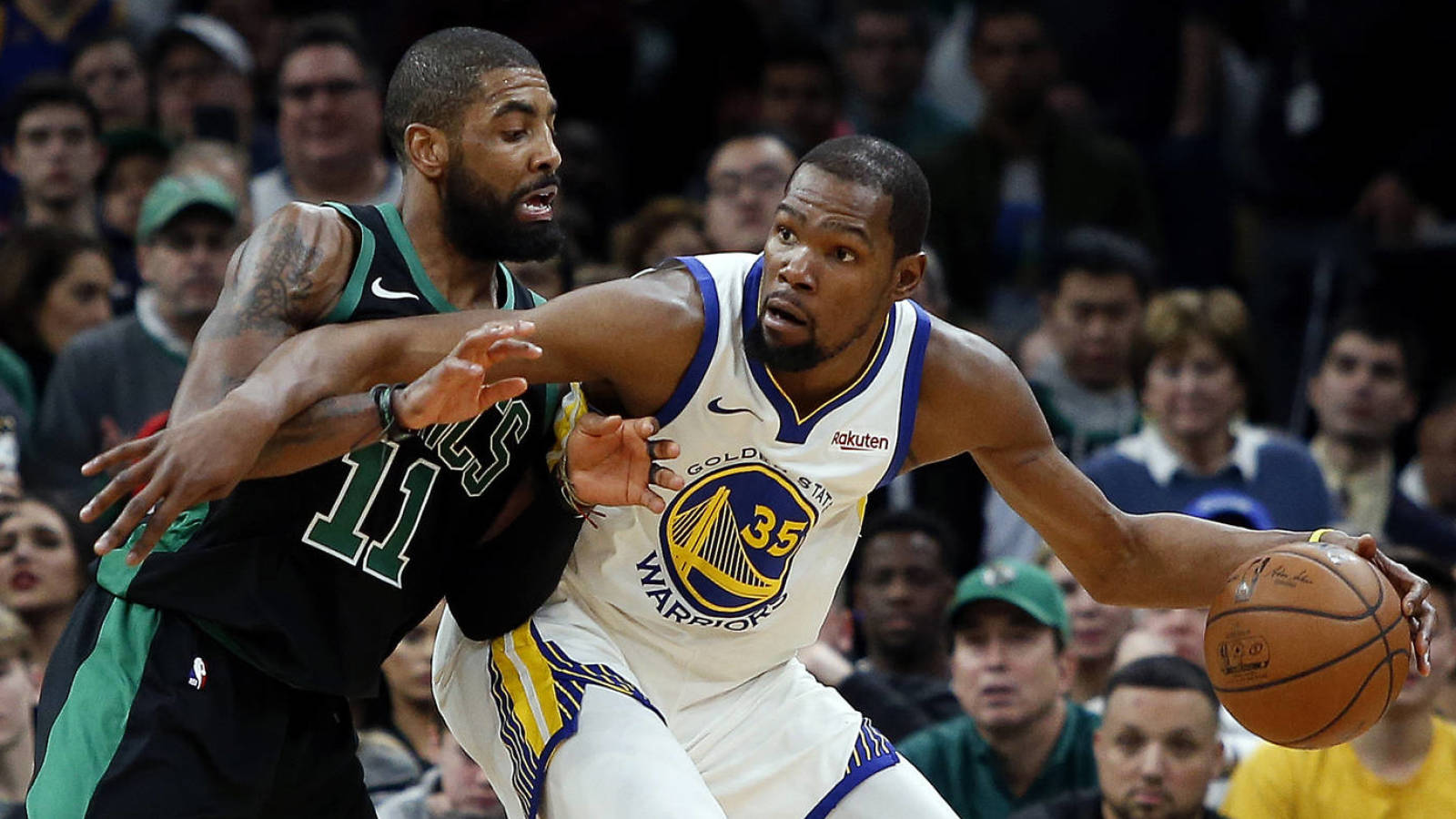 The rumors and chatter linking Kevin Durant and Kyrie Irving to the New York Knicks simply won't subside.
According to Frank Isola of The Athletic, some executives and agents in NBA circles remain convinced Durant and Irving will team up on the Knicks when both become free agents this offseason. It is believed Durant will not sign with New York unless another star player joins him there, and Irving is seen as the most likely.
One agent believes the two players are debating who will be the first to sign with the Knicks. That would enable them to be seen as the leader, while the second player to sign would be considered a follower.
Both players will be annoyed by this story, as neither wants to answer questions about their impending free agency. The reality is this speculation will continue until one or both are signed, but it remains to be seen how realistic this proposition is and whether it will actually happen.