Watch: Yasiel Puig goes after Chris Archer in Reds-Pirates brawl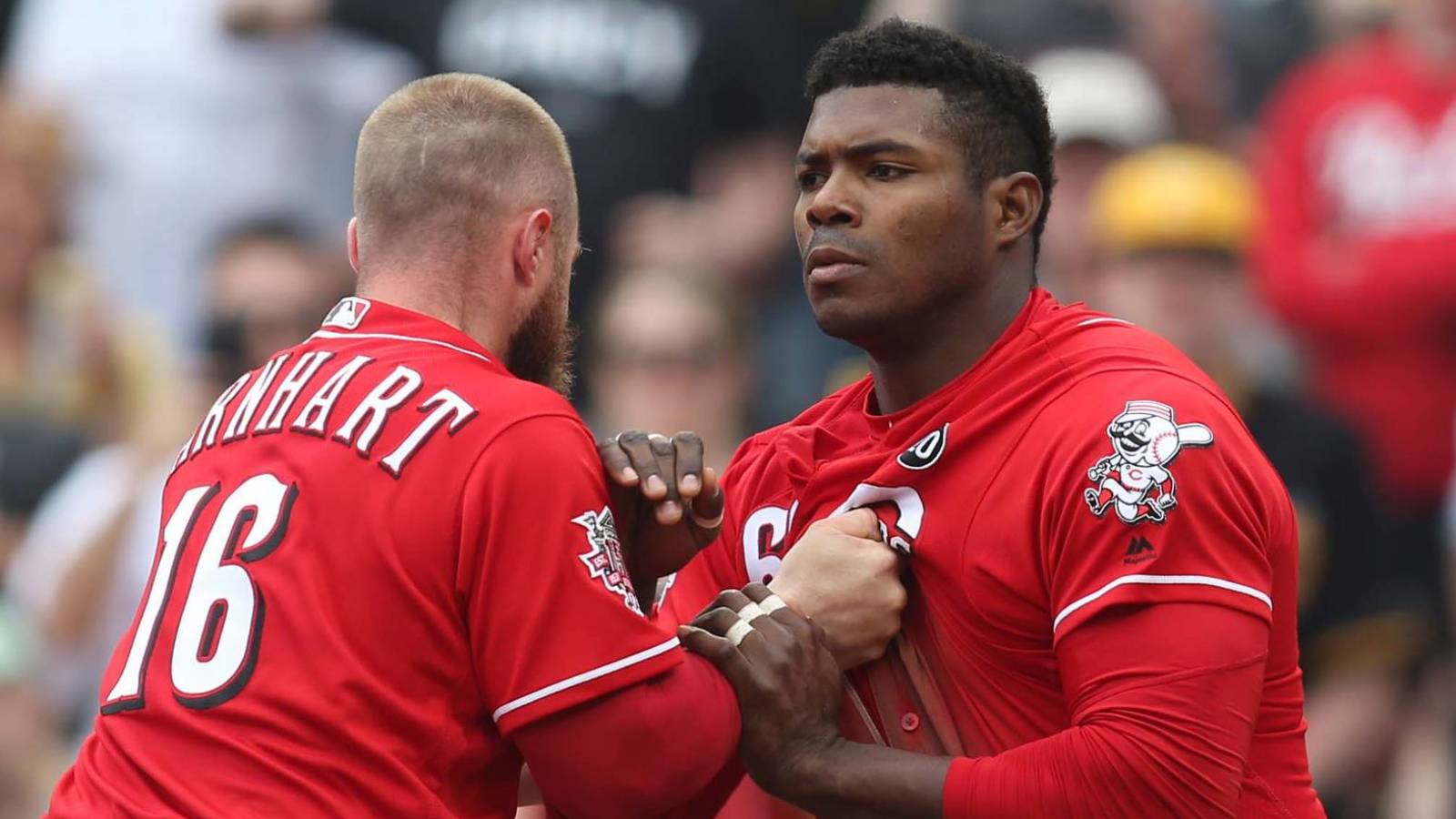 The first brawl of the baseball season took place on Sunday, and Yasiel Puig was very much involved.
Things broke out after Pittsburgh Pirates pitcher Chris Archer threw behind Cincinnati's Derek Dietrich, who admired a home run he hit earlier in the game. The benches cleared, but it was generally a lot of milling around.
That was the case until Reds outfielder Yasiel Puig broke away from those restraining him and tried to seek out Archer.