NL Notes: Nats, Rosenthal, Rox, Freeland, Brewers, Cards, Reyes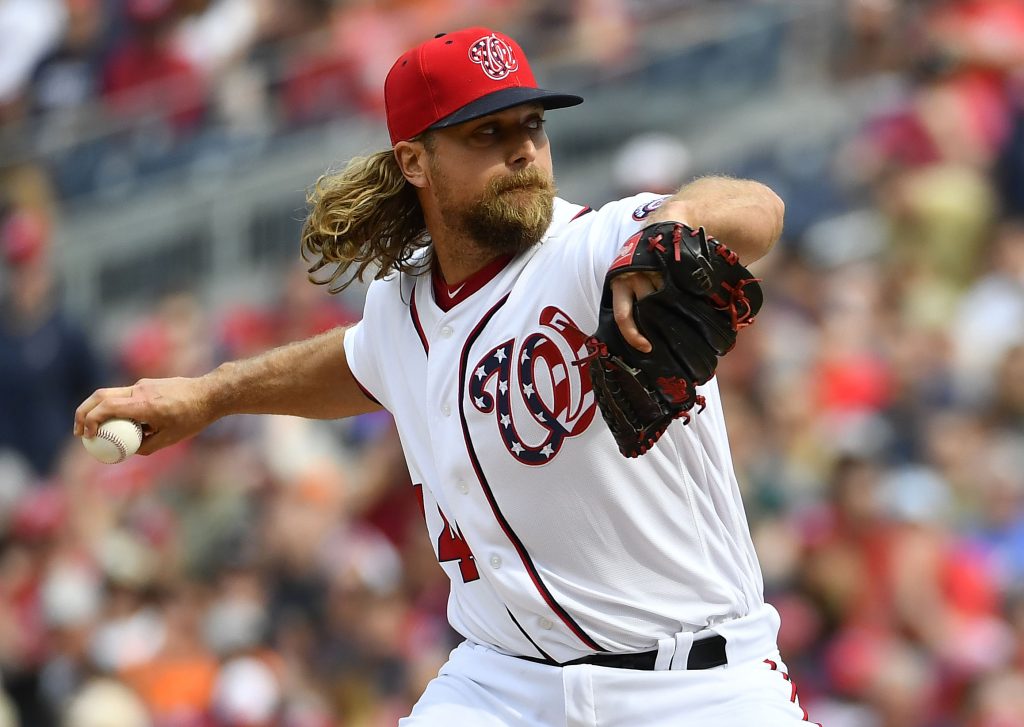 Nationals reliever Trevor Rosenthal's hellish early season start continued Sunday when he failed to retire either Met he faced, walking one and hitting another. Rosenthal also threw a pair of wild pitches and totaled just one strike during his seven-pitch outing. Worse, the 28-year-old hasn't recorded an out against any of the nine batters he has gone against this season, making him the first pitcher since 1995 to achieve that ignominious feat, Jon Heyman of MLB Network notes. Rosenthal, who missed all of 2018 after undergoing Tommy John surgery, expressed confidence in his health Sunday and his chances of eventually escaping this slump, per Mark Zuckerman of MASNsports.com. Meanwhile, asked if the Nationals can continue to put Rosenthal on the mound, manager Dave Martinez said: "We have to come up with something. We have to figure something out for him. We tried to tweak something with his mechanics, but we've got to keep working on it."
Martinez added the Nationals are "going to need Rosey," who was their most noteworthy bullpen addition of the offseason. Thanks to a successful run with the Cardinals from 2012-17, Rosenthal's earning a guaranteed $7MM this season with Washington, which took a chance on him in the wake of his injury. His return has gone about as poorly as possible thus far, of course, though Rosenthal's hardly the lone problem in the Nationals' bullpen. The unit entered Sunday with a league-worst 10.02 ERA and nearly blew a 12-1 lead before hanging on for a 12-9 win.
More from the NL…
Although Rockies owner Dick Monfort seems interested in extending left-hander Kyle Freeland, the two sides haven't engaged in talks yet, Heyman reports. Colorado just extended righty German Marquez for a guaranteed $43MM – a number Heyman regards as "an obvious floor" for Freeland, who's in his final pre-arbitration season and has three years of control left thereafter. Freeland, 26 next month, made a major case for long-term security in 2018, in which he amassed 202 1/3 innings of 2.85 ERA pitching and finished fourth in the NL Cy Young race.
While the Brewers are reportedly keeping an eye on the majors' two best free agents, closer Craig Kimbrel and starter Dallas Keuchel, it doesn't sound as if they're expecting to sign either hurler. Assistant general manager Matt Arnold told Jim Duquette of SiriusXM on Sunday that the Brewers "do not foresee any additions at this point" from the outside. That may have something to do with the possibility  that the Brewers, who are already running a franchise-record season-opening payroll of $122MM-plus, don't have the spending room left to sign either player for anything close to what they're seeking. Kimbrel's current asking price is unclear, but there's no doubt it's lofty, while Ken Rosenthal reported Saturday that Keuchel may be looking for a deal in the $18MM-per-year range.
The Cardinals demoted highly touted righty Alex Reyes to the minors Saturday, but they don't plan on having the 24-year-old come back as a starter this season. Building up Reyes' workload is "not even close to on our radar," manager Mike Shildt told Derrick Goold of the St. Louis Post-Dispatch on Sunday. Rather, Reyes will typically total two innings and 30 to 40 pitches per Triple-A appearance, Goold explains. The goal is for Reyes to function as a late-game, multi-inning reliever when he heads back to St. Louis, though there's no timetable for his return to the majors, Goold reports.