Chris Davis' misfortune can be summed up in three very sad tweets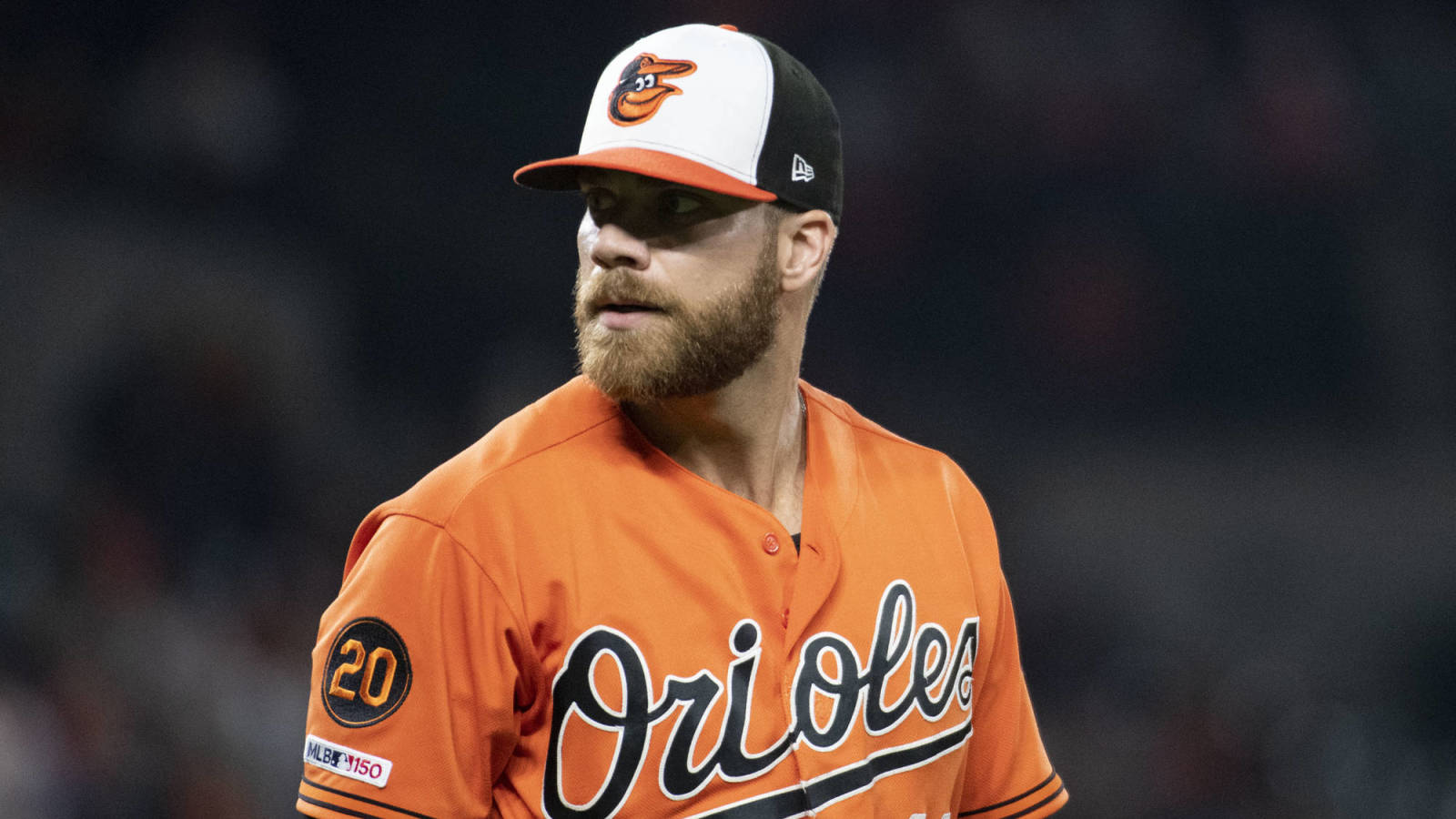 One of the hardest things to do (if not the hardest thing to do) in sports is to hit a baseball moving at 90-plus miles per hour. The best hitters still fail 70% of the time. Neither of those things will give Baltimore Orioles first baseman Chris Davis any comfort, though.
It wasn't too long ago when he was one of the game's premier power hitters. He's led the league in homers twice, with his 2013 breakout campaign being the best of all. This performance included a .286/.370.634 triple slash (168 wRC+), 53 homers (led the league), and 138 RBI (led the league) through 673 plate appearances. Davis registered 7.1 fWAR and finished third in American League MVP voting.
Six years later? He just wants a hit. And he's probably not feeling picky — literally any kind of hit would do right about now.
Davis is currently 0-for-the-season as the O's prepare to start a four-game series at Camden Yards against the Oakland Athletics Monday. He's one of three hitters with at least 20 plate appearances in 2019 to not record a hit yet, but Davis' 27 plate appearances are the most of that small group.
Of course, many know this horrific slump goes far beyond the left-handed hitter's most recent 27 trips to the plate. He's fresh off one of the worst season-long performances ever put together by a qualified hitter and hasn't recorded a base hit since September 14th, 2018.
This has him on the brink of more unfortunate history.