Baylor's Lauren Cox wheeled off court during national championship game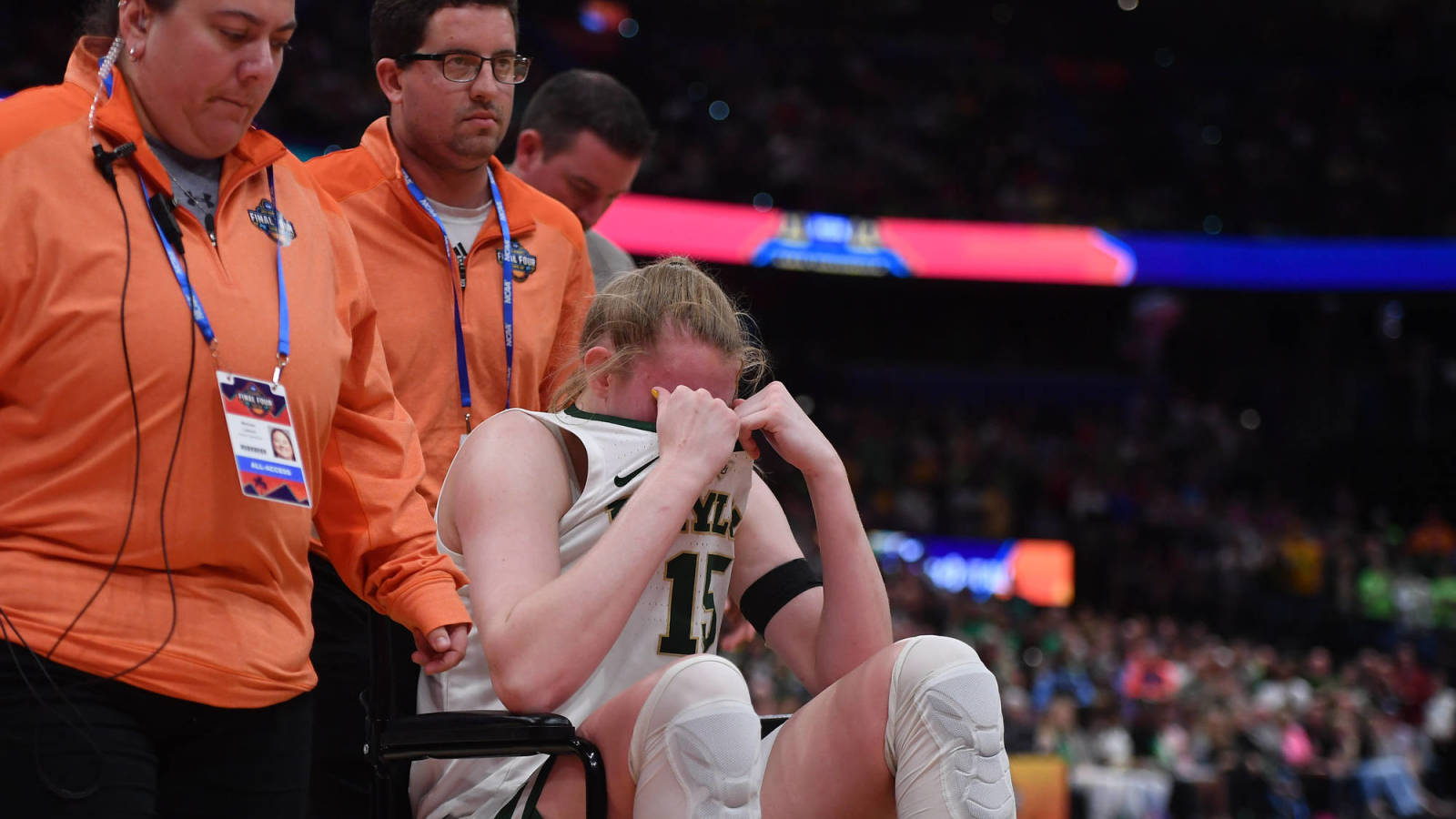 Baylor Bears junior forward Lauren Cox got tangled up with teammate Kalani Brown in the third quarter of Sunday's NCAA women's national championship game. She injured her left leg on the play, and after a few minutes of being attended to on the court — in obvious pain — Cox was wheeled off it in a wheelchair.
The injury looked pretty gruesome, and Cox was in tears on the court. Her mother couldn't even watch from the stands, and there was a hushed silence throughout the entire arena while Cox was on the ground being looked at by trainers.
Before leaving the game, Cox had scored eight points for the Bears, and added eight rebounds, two assists, one steal and three blocks.