Tampa Bay ties NHL record for wins in a season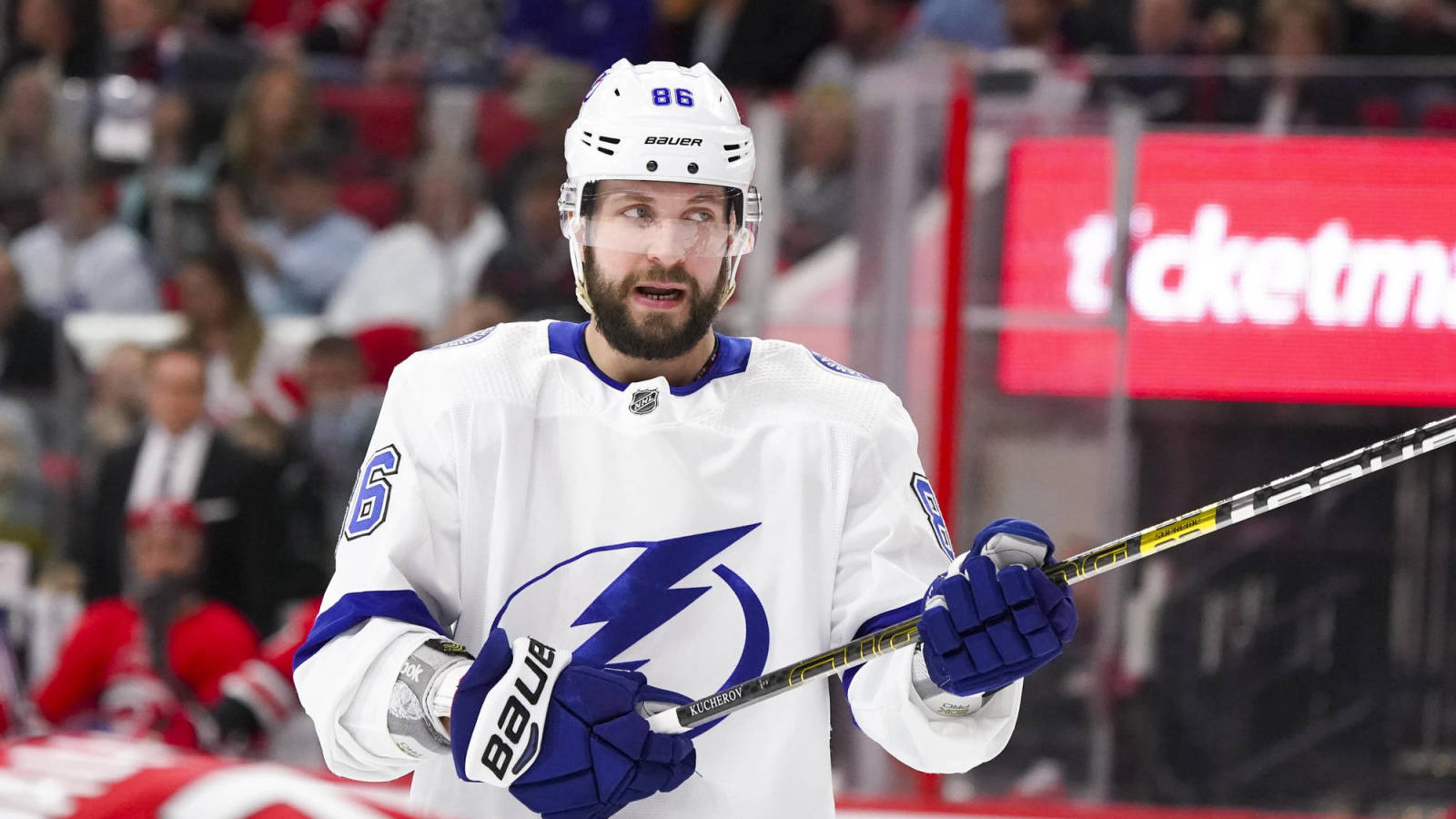 With their victory Saturday, the Tampa Bay Lightning finished with 62 wins, tying the 1995-96 Detroit Red Wings for the NHL record for wins in a season. The Lightning's 128 points will go down as the fourth-best number of points by a team, four points shy of the 1976-77 Montreal Canadiens, who continue to hold the top spot.
On top of that, star forward Nikita Kucherov reached 128 points on the season during Saturday's game, which breaks the Russian record for points in an NHL game. Kucherov passed Alexander Mogilny, who tallied 127 points back in the 1992-93 season when he was with the Buffalo Sabres.
"It's a special feeling," said Kucherov (via The Athletic's Joe Smith). "Thanks to everybody in the room. Thanks to the guys for helping me out. Without them, definitely I wouldn't be here. It's a team effort."
Sticking with Tampa Bay, CapFriendly reports that with some serious cap concerns coming up this offseason, they don't have anything to worry about when it comes to bonus overages. The Lightning are expected to have some real cap issues with eight restricted free agents and 11 unrestricted free agents, including key negotiations with center Brayden Point. However, with no major bonuses coming to their young players that could push them over the salary cap, the Lightning will have their entire cap space to use on their free agents.
Despite playing on a bad knee, Detroit Red Wings defenseman Niklas Kronwall remains undecided on whether he intends to continue his playing career next season, according to the Detroit Free Press' Helene St. James. Kronwall, who is wrapping up a seven-year, $33.25 million deal, is 38 years old, but played well this season and certainly could play another season if he wants to come back. One key factor in his decision is that he has played in 953 career NHL games. "A thousand games, I've always looked at that as a huge milestone," Kronwall said. "That's something that, if that were to happen, something I'd be extremely proud of. Given the opportunity to represent this organization for all these years has meant a lot to me."
Montreal Gazette's Stu Cowan writes that the Canadiens could have seen the last of veteran Nate Thompson, whom Montreal acquired several weeks before the trade deadline in an exchange for draft picks. Thompson, whose contract expires at the end of the season, finished with a goal and seven points in 25 games, but the Canadiens might be ready to move on from him. The 34-year-old veteran still feels he has a lot to offer an NHL team, however. "I think I still have a lot of hockey left in me," Thompson said. "I may be 34, but I feel good. I feel really good. I still think I can play. I still think I can contribute and help on any team."