Controversial foul on Samir Doughty costs Auburn the game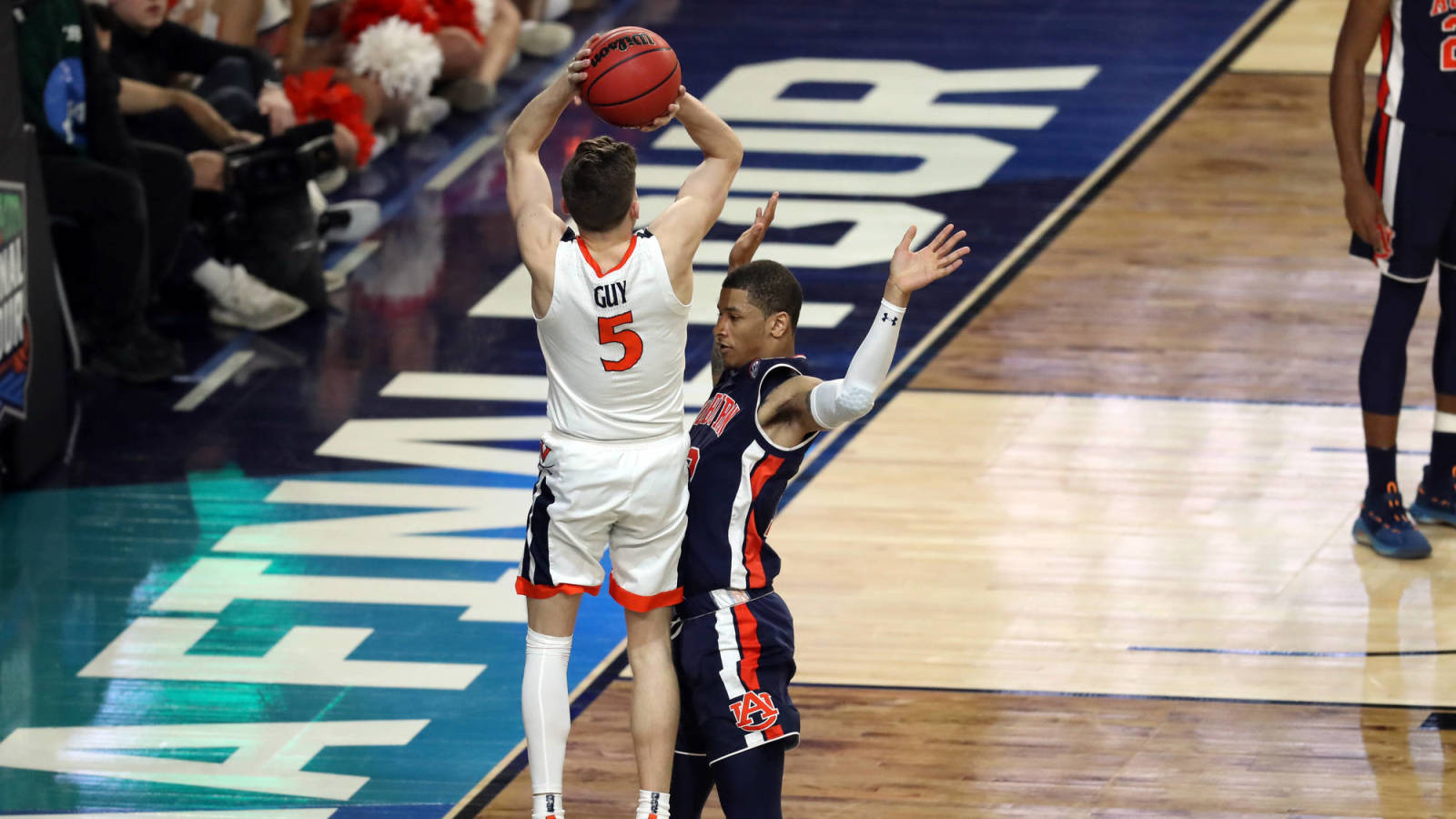 Auburn guard Samir Doughty was called for a highly controversial foul at the end of the Tigers' Final Four game against Virginia on Saturday that helped the Cavaliers steal the game.
Virginia was down 62-60 with just over a second left and running an out of bounds play. Tigers coach Bruce Pearl seemed to give his players clear instructions to avoid committing a foul, but they still did so anyway.
Doughty was caught in the air trying to defend a Kyle Guy 3-point attempt and bumped into him: